Pakistan's blasphemy laws are a warning to the West
Harsh laws against causing offence are giving the green light to violence and vigilantism.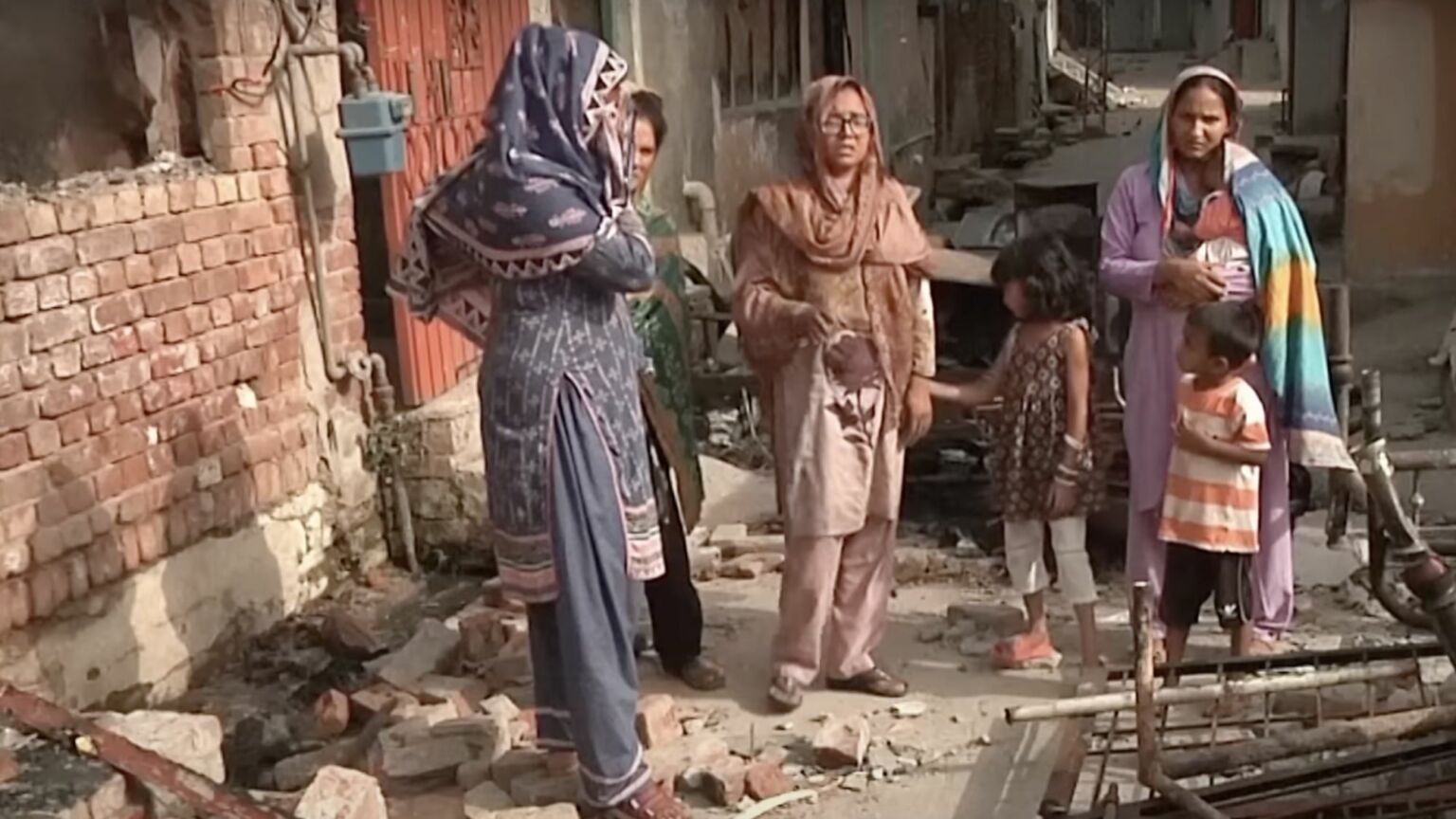 A note from Pakistan: never allow the state to legislate against insult. Hurt feelings must never be outlawed.
Two young Christians in the small town of Jaranwala, outside Faisalabad in Pakistan, know the consequences of this all too well. They have been accused of causing 'insult' by ripping pages out of the Koran and scrawling 'blasphemous content' on them in red ink. Perhaps the pair did do this. Perhaps they didn't. Ultimately, it doesn't matter. In places like Pakistan where blasphemy is criminalised, even the hint of an allegation is enough to unleash a deadly mob.
That is exactly what happened earlier this month in Jaranwala. Around 5,000 'insulted' Muslims descended upon the town, targeting largely Christian neighbourhoods. The riot was supremely violent, setting at least several churches ablaze (some reports put the number as high as 21). Over 10,000 Christians fled their homes, many of them hiding in fields to shelter from the violence.
This climate of fear and violence is no surprise. Pakistan is one of seven countries in the world where blasphemy is punishable by death. And over the summer, the law was extended to cover insults against the Prophet Muhammad's family and close associates. A conviction for these lesser blasphemy crimes can lead to a life sentence.
This blasphemy regime is promoting a culture of religious hostility and violence. So far this year, there have been around 60 reported cases of alleged blasphemy crimes. No one has been formally executed by the state, but four of those accused were unlawfully killed by mobs. Repressive laws are clearly creating fertile ground for religious radicals to terrorise religious minorities and those who they perceive as blasphemers.
The examples of this are mounting. In 2021, ADF International supported the acquittal and escape of Pakistani couple Shagufta Kausar and Shafqat Emmanuel after they languished on death row for seven years. Their crime was to have sent an allegedly blasphemous text from a phone that wasn't even in their possession at the time. Asia Bibi famously faced a similar fate as a known Christian who fell afoul of such accusations. And recently, a Christian man was charged with blasphemy merely because he posted a Bible verse on Facebook.
The West doesn't seem interested in spotlighting these human-rights violations. Instead, Western governments appear more interested in introducing their own censorious laws. To all intents and purposes, 'hate speech' is the Western equivalent of blasphemy. At their core, blasphemy laws and hate-speech laws are the same – they are restrictions on criticising the dominant religion or ideology of the day. In the West, it is woke ideology that the censors seek to protect.
This rising tide of censorship is truly global. In Finland, the appalling case of politician Päivi Räsänen has been ongoing since 2019. Räsänen faces a criminal trial for tweeting a Bible verse and for daring to voice a Christian worldview on marriage and sexuality. This, according to Finnish law, is hate speech.
Meanwhile in Mexico, this year we have seen the shocking convictions of politicians Gabriel Quadri and Rodrigo Iván Cortés. Both have now been placed on an offenders register because they believe in the reality of biological sex. Their belief that transwomen are not women apparently constitutes 'gender-based political violence'.
The penalties levelled against blasphemers in the East and the West are vastly different, of course. Westerners tend to be fined, where blasphemers against Islam can end up in prison for life or even killed. Yet at root, the laws that punish these speechcrimes are the same. Censorship is always the rejection of any form of difference – of belief, of opinion, of faith. From Pakistan to Finland, the basic human right to express one's convictions is under assault. And without free expression there can be no freedom.
Tehmina Arora is director of advocacy, Asia, for ADF International.
To enquire about republishing spiked's content, a right to reply or to request a correction, please contact the managing editor, Viv Regan.