Joe Biden's haplessness isn't funny anymore
His gaffe-strewn trip to Hawaii revealed a president who is clueless, out-of-touch and shockingly incompetent.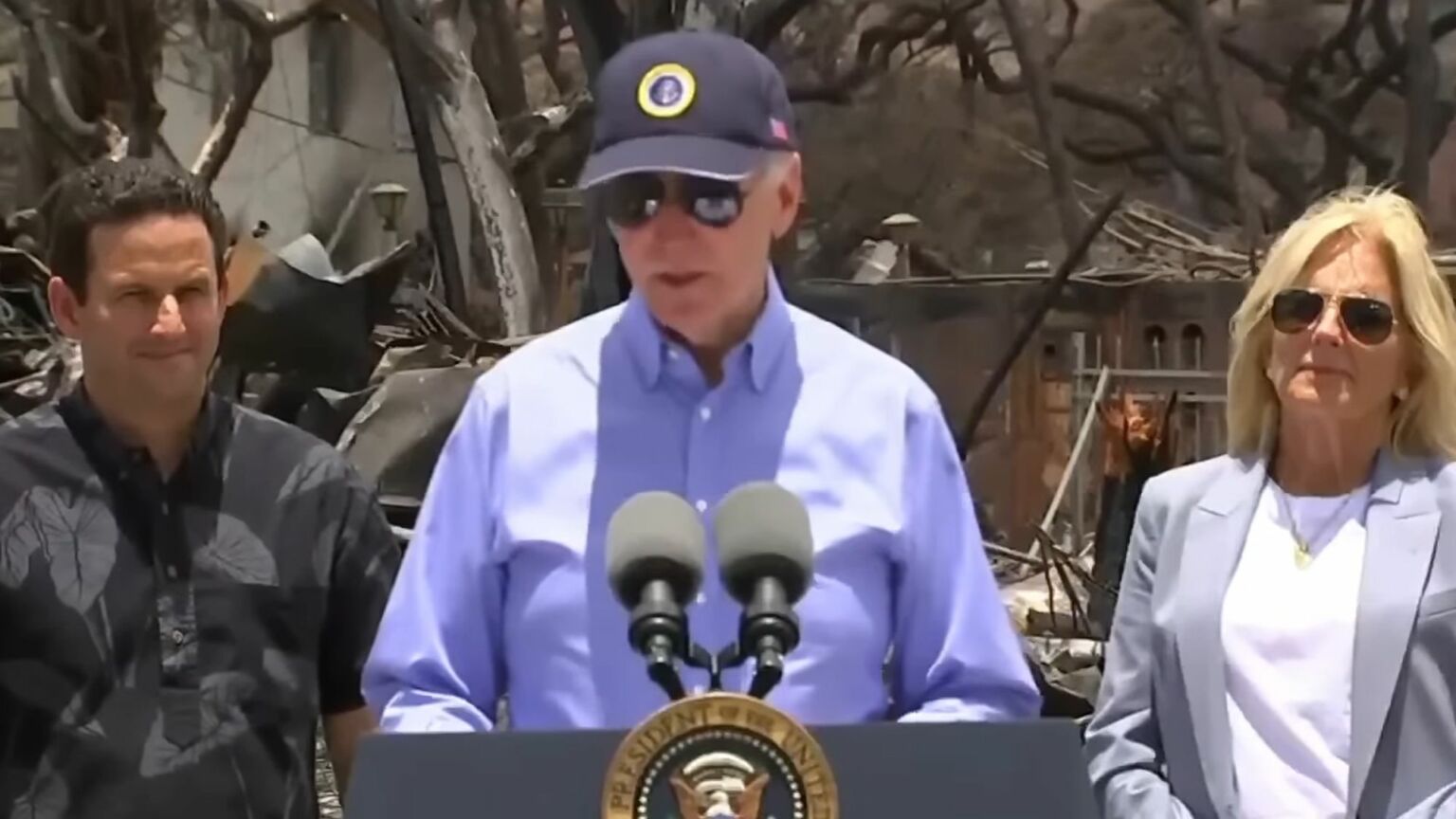 This week, US president Joe Biden finally visited the fire-ravaged community of Lahaina in Hawaii, some 13 days after the deadly wildfires began. This was no doubt intended as a way to reassure devastated locals and Americans in general that their dear leader is not an out-of-touch old rich dude with a feeble mind. It was, instead, a spectacular example of Biden being just that.
The disaster-response 'dog and pony show' is a time-honoured American tradition, whereby presidents solemnly tour a community that has suffered a devastating loss of life. These events are billed as a way to show ordinary people that the man at the very top of government really cares about their suffering. They are also opportunities for presidents to show off their man-of-the-people bona fides. Think George W Bush in the aftermath of 9/11, speaking into a bullhorn with the twisted wreckage of the World Trade Centre behind him, his arm casually slung around the neck of an exhausted-looking firefighter. 'I can hear you', Bush told a rapt audience at the time. 'The rest of the world hears you, and the people who knocked these buildings down, will hear all of us soon.'
Biden is no Bush, it seems. His idea of connecting with the people of Lahaina, many of whom still do not know what has happened to their missing loved ones, was to compare their horror with how he felt when he – and I am not making this up – almost lost his cat to a kitchen fire.
Yes, Biden actually stood on a stage on Monday, flowers draped around his neck, and said, 'I don't want to compare difficulties' before doing just that. The comparison was so inappropriate it beggared belief. He likened the loss of possibly hundreds of people, in what is believed to be the deadliest fire in the US in over a century, to a small fire in the kitchen of a mansion. What's more, where the emergency services severely botched their response to the Lahaina fires, the fire in Biden's house was quickly put out by firefighters who got there right away.
He didn't stop at the cat anecdote, either. 'God made man, then he made a few firefighters. You're all crazy, thank God. The only people to run into flames', he said, before adding, 'We were insured. We didn't have any problem.' What a relief.
If this were just somebody's senile grandad trying to muddle through a conversation, Biden could be forgiven, just about, for such grossly insensitive comments. But they came from the president of the United States of America – the same president who just days before had not even bothered to give a comment when asked about the deadly fires in Hawaii. It has been a thoroughly appalling performance.
Biden's speech was breathtakingly tone deaf. Reports from Lahaina suggest that local firefighters did not fight the flames that tore through the town, because they felt too tired after battling fires two hours away. So for Biden to rely on boilerplate platitudes about the heroism of firefighters – because some once saved his cat – appeared spectacularly ignorant. And for him to then tell traumatised and bereaved Hawaiians not to worry because he 'was fully insured' sounded like he was actually trying to insult them. If a screenwriter had written those remarks into a dark comedy about our dismal politicians, it would have been deemed too on the nose.
At another speech from the Hawaii trip, Biden did a slightly better job than he did with the almost-lost-cat fiasco. But even though he managed to squeeze in hollow promises to rebuild the community in accordance with the locals' wishes, and rambled about 'the aloha spirit', he once again made the speech about himself.
This time he told Hawaiians that he felt their pain because of the car crash that killed his first wife and baby daughter in 1972. His remarks were confused and he was clearly befuddled. He compared his drive from Washington DC to Delaware – a two-hour drive – to see his injured young sons after the crash with the torturous and highly criticised weeks-long delay locals have faced in trying to identify the remains of family members in Lahaina. In trying to show that he understands Hawaiians' pain, Biden instead showed that he doesn't.
Biden is doing massive damage to the reputation of the US government, home and abroad, and is further alienating vast swathes of the population with his clumsiness and insensitivity. Luckily for him, he doesn't have to worry too much. He has a captured corporate press out there running interference on his every misstep.
MSNBC's professional fawner and courtier-in-chief, Joe Scarborough, actually said, with a straight face, that the local press coverage of Biden's trip has been 'glowing'. People have apparently been 'thanking the president for being there, saying that it made such a difference, that he and [first lady] Jill were so empathic, they were so giving, they gave them hope'. Scarborough clearly didn't see the locals who lined the route of Biden's motorcade, shouting 'Here he comes after 13 days!' and 'Fuck you!', while giving him the finger.
Biden's trip to Hawaii was hapless and his speeches borderline objectionable. And don't let his media fanboys tell you otherwise.
Jenny Holland is a former newspaper reporter and speechwriter. Visit her Substack here.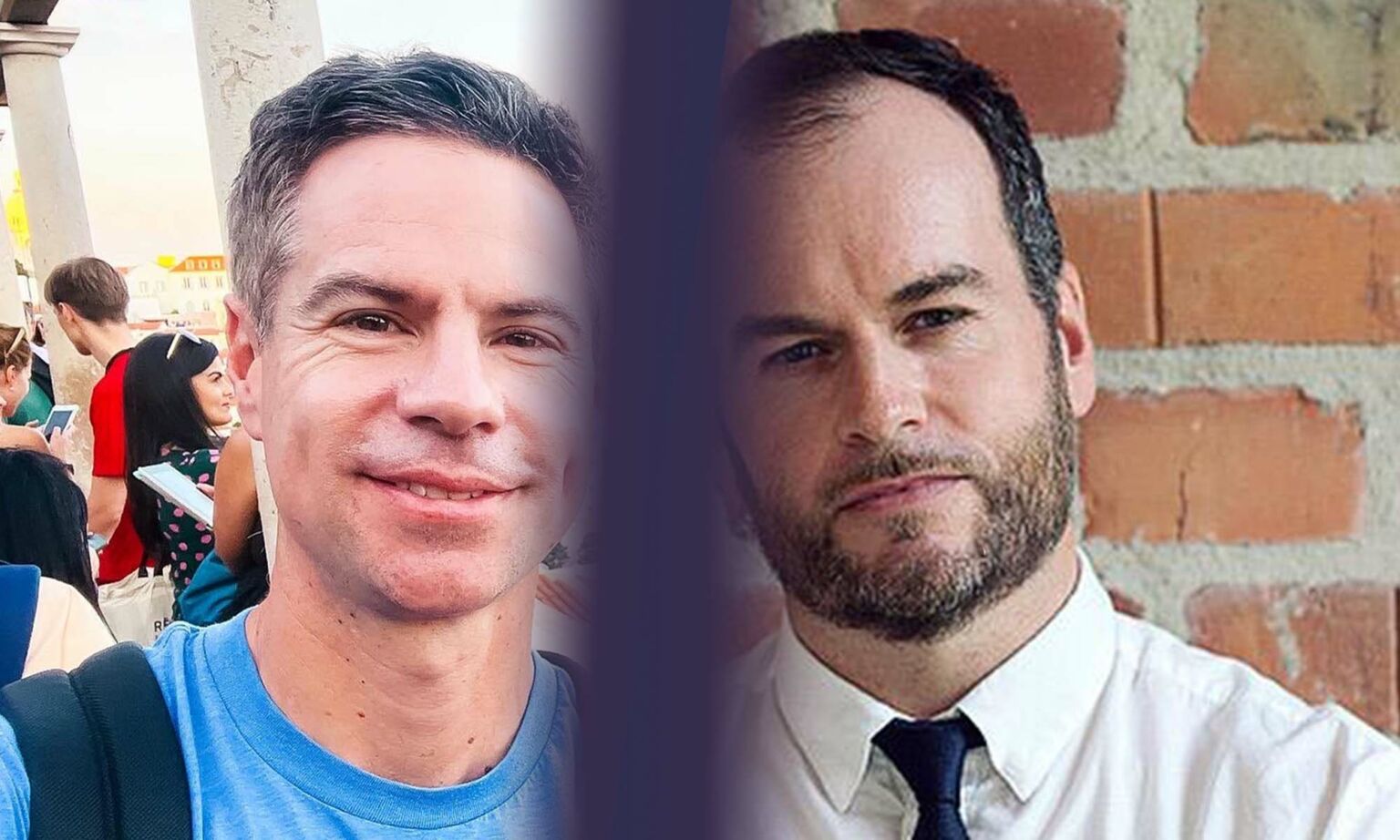 Michael Shellenberger and Brendan O'Neill – live and in conversation
ZOOM EVENT
Tuesday 29 August – 7pm to 8pm BST
This is a free event, exclusively for spiked supporters.
Picture by: YouTube / NBC News.
To enquire about republishing spiked's content, a right to reply or to request a correction, please contact the managing editor, Viv Regan.