The natural affinity between evil and bureaucracy
The crimes of Lucy Letby force us to ask what kind of society we have become.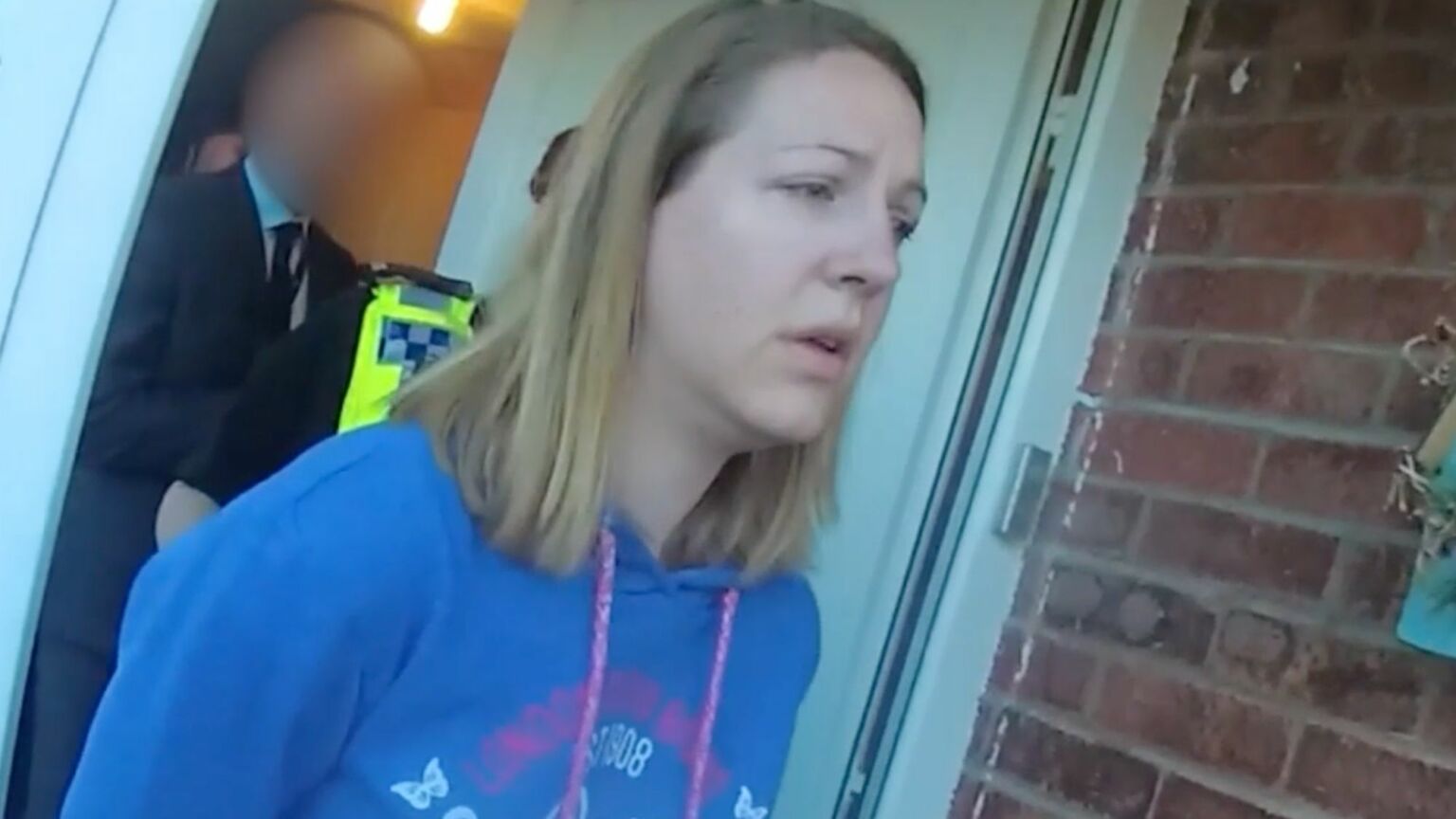 Every detail of Lucy Letby's mass murder of innocents at the Countess of Chester Hospital is bone-chilling. Her calmness as she poisoned the feeblest individuals in society: frail babies on a neonatal ward. The insatiable urge she seemed to feel for the destruction of blameless life: in one month alone – June 2015 – she murdered three babies and attempted to murder a fourth. She was found guilty of seven murders in total, and six attempted murders. Then there was her seeming admission that what she was doing was evil – and truly, it was. 'I am evil, I did this', she scrawled on a post-it found in her home. It makes the breath catch in your throat.
But there is another detail that I found particularly chilling. It was a thing that happened not on the life-saving ward that Ms Letby turned into a death-giving hell, but in the dustless, no doubt jargon-filled offices of the hospital's managers. It was there, in January 2017, 18 months after Letby began her monstrous campaign of infanticide, that the decision was taken to instruct the doctors who suspected her of killing babies to apologise to her. To express 'grovelling' remorse for their suspicions. 'Dear Lucy, we would like to apologise for any inappropriate comments that may have been made during this difficult period', the letter said. 'We are very sorry' for your 'stress and upset', it continued. It was reportedly signed by seven medics; its composition was demanded by the then CEO of the Countess of Chester, Tony Chambers.
It is almost unimaginably Kafkaesque. In fact, the bleakest literary mind would struggle to conjure such a scene. Doctors rightly concerned that they had a mass murderer in their midst being told to plead for the forgiveness of the woman they suspected of murder. A nurse unwittingly being garlanded with official recognition of her 'upset' after she had inflicted upset of the most unholy variety on family after family. A child-killer being genuflected to by child-savers at the behest of oblivious bureaucrats. If Britain remains a civilised society, it owes it to itself to explain this most morally distorted of acts where managerial elites unwittingly sided with evil over good. Something has gone horribly wrong in the bureaucracy when such a grave moral inversion can occur.
There is no accounting for Ms Letby's evil. We may never figure out why this nurse executed such bestial acts, though no doubt pop psychologists will embarrassingly try. But what we can try to figure out, what we must try to figure out, is the failings of the functionaries, the blindness of NHS mandarins to the concerns of medics who were shaken by the spike in baby deaths on their ward. Time and again, hospital management refused to take seriously the doctors' suggestion that foul play was at work, and that the mistress of that foul play might be Letby.
The seriousness of the hospital management's oversights cannot be overstated. It is expressed in the grim, chilling fact that the top consultant on the neonatal ward, Dr Stephen Brearey, first raised the alarm about Letby in October 2015, but no action was taken and she went on to attack five more babies, successfully murdering two of them. Her first five murders took place between June and October 2015, her final two were in June 2016. Those last two are a black mark indeed against the arid, technocratic style of modern NHS management, for they occurred, in the BBC's words, after 'months of warnings' about Letby.
The cry of our times is 'Listen to the experts', yet we now see what a shallow slogan that is. For in this case, this life-and-death case, the experts seem to have been cold-shouldered, even mistreated. Noticing an unusual number of deaths on the ward, and noticing that Letby was the only nurse who was on duty for every one of those deaths, the truest experts at the Countess of Chester, the doctors who have devoted their lives to saving the prematurely born, gave voice to their suspicions. And they were shot down, every time. Not only were they forced to write a letter of apology to Letby – two consultants were also ordered to attend a mediation session with her. In early 2017, doctors were told that Ms Letby's parents were threatening to refer them to the General Medical Council. Again, it's Kafkaesque: good medics forced to undergo a kind of technocratic therapy with the woman they suspected of mass murder, and then warned of GMC ramifications if they kept asking questions about her.
The most damnable thing is the question of why management behaved in such a seemingly distant, blinkered fashion. Two consultant paediatricians at the Countess of Chester allege that, in July 2016, the hospital refused to contact the police over the rise in baby deaths because executives were concerned that such a course of action would 'damage the hospital's reputation and turn the neonatal unit into a crime scene'. Reputation. There it is, the overriding concern of the bureaucrat, the organising principle of technocracy: to protect the institution's reputation at all costs. 'You are harbouring a murderer', doctors warned managers at the Countess of Chester, and it appears management's response was to worry about reputation.
No doubt the proposed Letby inquiry will dig down into management's alleged failures. A fuller picture will hopefully emerge. But already we have a grim glimpse not only of the management style at the Countess of Chester, but also of the soullessness of the 21st-century technocracy more broadly. Events at the Countess of Chester speak to a new layer of bureaucratic authority that has no guiding ethic beyond maintaining its own machinery of influence. To a professional managerial elite well-versed in stiff boardroom jargon but bereft of the human instinct to recognise wrong from right. To a new feudal-like section of the establishment that ticks all the boxes, dots every 'i', crosses every 't' and holds every correct opinion, but which lacks the heart or plain old curiosity to wonder why a terrible thing seems to be happening. To a managerial stratum so detached from the everyday – from both the cries of experts and the concerns of 'ordinary' people – that even the possibility of mass murder within its own ranks cannot rouse it from its myopic concern with self-preservation.
It speaks to the rise and rise of bureaucracy for its own sake. Bureaucracy designed not to get things done but to replicate itself, and its influence and control. Such a detached entity of power, which sits above expertise, morality and reality itself, is likely, at some point, not only to be blind to the interests of the public, but also actively hostile to them. It is possible that this is what has been exposed by the Letby horror: the existence of a self-replenishing class of post-moral functionaries who unthinkingly elevate their prestige above everything else. Just as the police's slowness in solving the crimes of the Yorkshire Ripper forced a reckoning with the misogyny and classism of the 1970s elites, so the failings at the Countess of Chester will surely make us contemplate the characterless, agnostic style of the technocratic regimes that replaced civil society as we once knew it.
There will no doubt be a rush to find out why Letby did what she did; to uncover some childhood trauma that 'turned her into a killer'. This social-constructionist obsession with the pained origin stories of mass murderers speaks to the moral immaturity of our times. The truth is that evil has no meaning. It is anti-meaning. As the great Marxist critic Terry Eagleton wrote in On Evil, it is 'supremely pointless. Anything as humdrum as a purpose would tarnish its lethal purity.' Evil's 'negativity' is one which finds 'positive existence itself abhorrent', he wrote. Indeed. That neonatal ward was full of meaning. There was meaning in the doctor's life-saving efforts, in the loving and longing of the waiting parents. There was the meaning of life itself. Letby's evil was to poison this haven of meaning, this gathering of moral purpose, with pure and pointless wickedness.
Evil has a 'natural affinity with the bureaucratic mind', wrote Eagleton. 'Flaws, loose ends and rough approximations are what evil cannot endure', he wrote. 'Goodness, by contrast, is in love with the dappled, unfinished nature of things.' This, I believe, is what we saw in Chester: an association, however unwitting, however regretted, between the bureaucratic mind and the evil mind, with goodness silenced.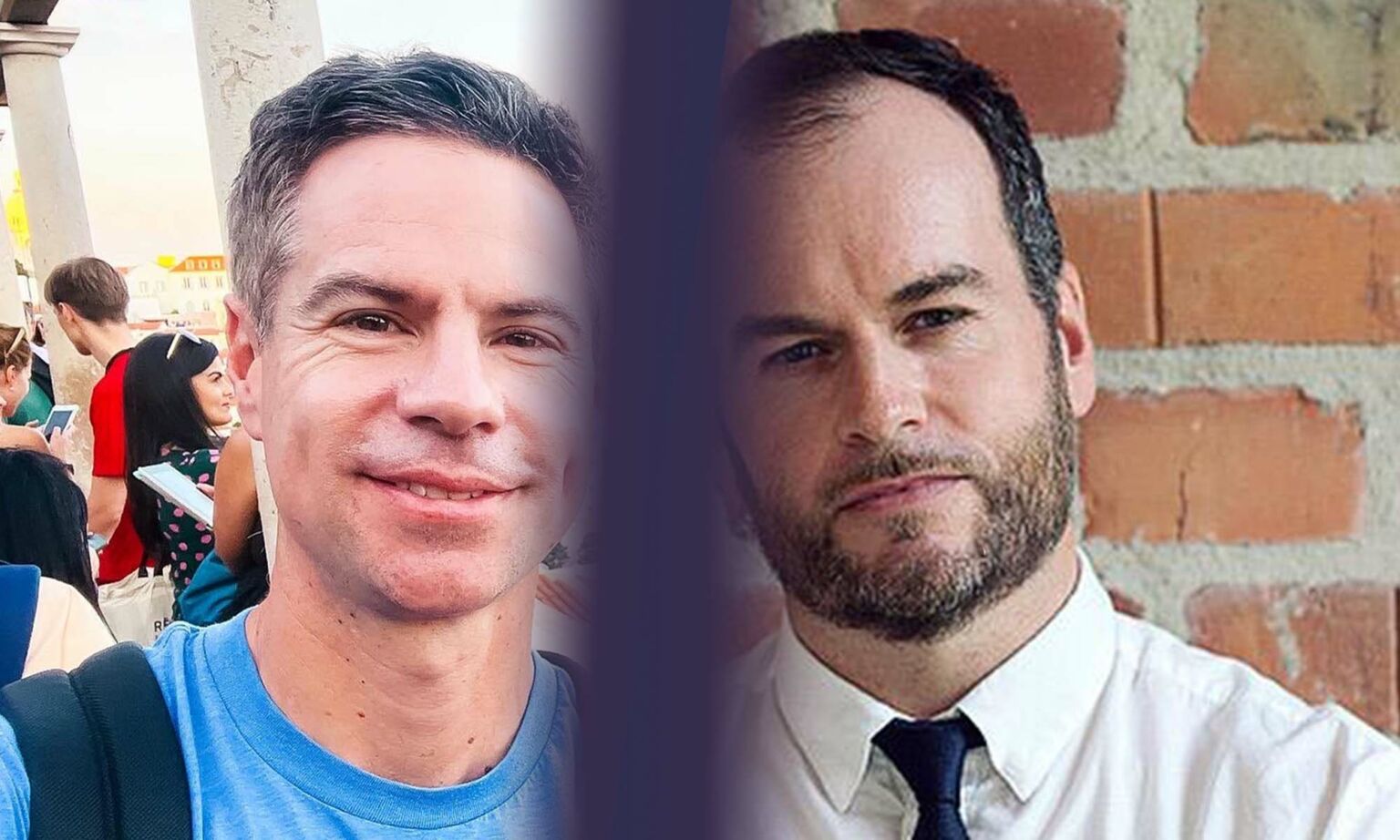 Michael Shellenberger and Brendan O'Neill – live and in conversation
ZOOM EVENT
Tuesday 29 August – 7pm to 8pm BST
This is a free event, exclusively for spiked supporters.
To enquire about republishing spiked's content, a right to reply or to request a correction, please contact the managing editor, Viv Regan.