The staggering ignorance of Rosanna Lockwood
Her TalkTV interrogation of Graham Linehan was trans activism dressed up as journalism.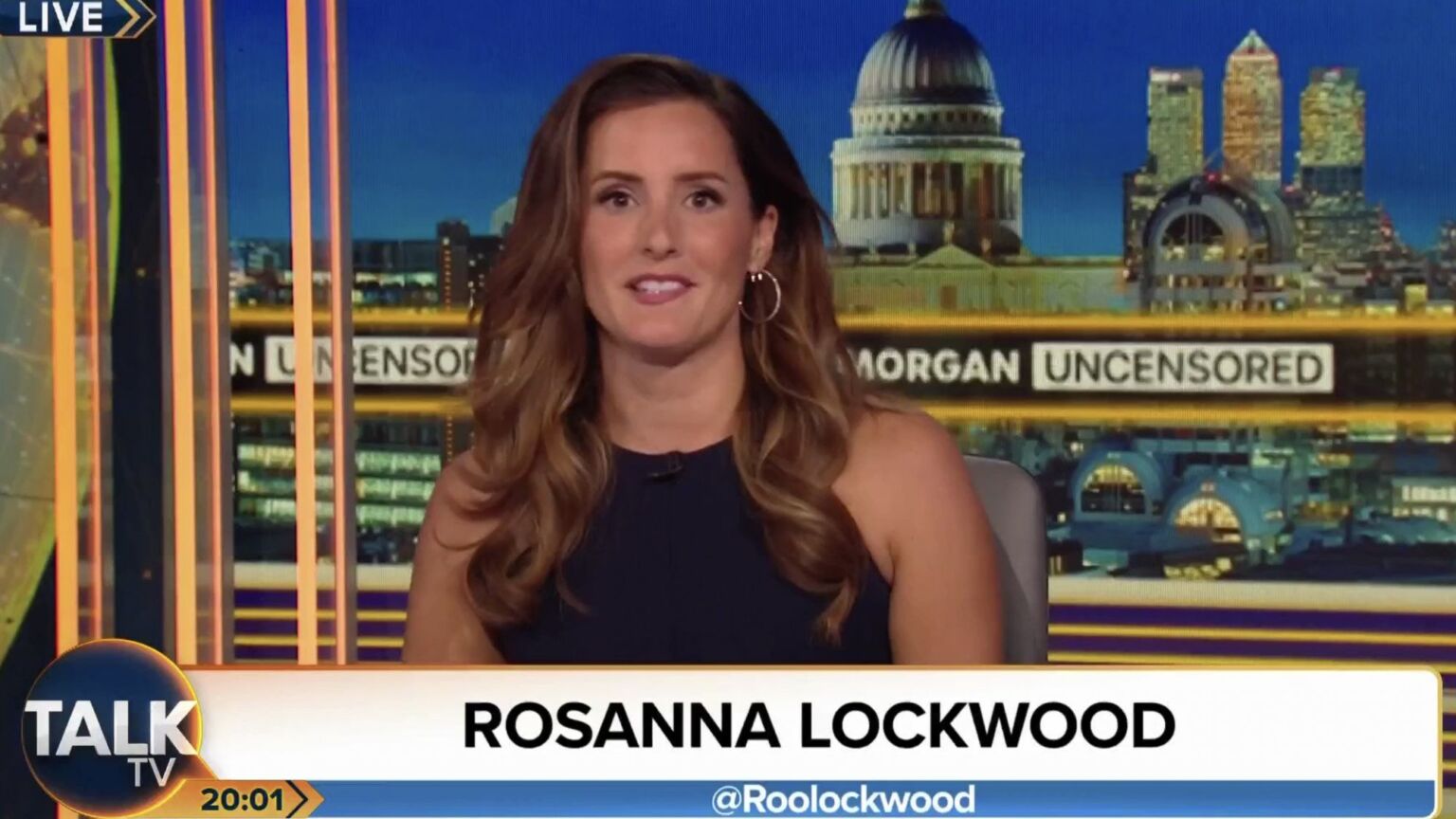 Railing against broadcaster Piers Morgan is a national pastime for many in Britain. But the TalkTV presenter is at risk of losing his spot as the UK's most rage-inducing media star, thanks to the performance earlier this week of his holiday stand-in, journalist Rosanna Lockwood. A TalkTV segment she fronted on Piers Morgan Uncensored proved so incendiary it had to be scrubbed from the station's stream.
Lockwood was interviewing comedy writer and gender-critical campaigner Graham Linehan. Two Edinburgh Fringe venues had cancelled a Comedy Unleashed gig at which he was due to perform because they disapproved of Linehan's views on trans issues. These include his belief that children should not be put on a medical pathway to so-called sex change and that women do not have willies.
Rather than questioning why Linehan holding such mainstream views should have led to his cancellation, or at least trying to get his side of the story, Lockwood sneeringly implied that Linehan had engaged in a 'strategised' stunt to drive ticket sales. When Linehan pointed out that the gig had already sold out and that there was no need for additional publicity, Lockwood turned vicious. She claimed that his views are so offensive she was even 'hesitant to platform some of the language' he has used. She then accused him of calling trans people 'nonces'.
In response, Linehan explained that he had taken issue with key figures in the trans movement who had links to convicted child abusers. He referenced the case of Aimee Challenor, the trans-identified son of David Challenor. In 2018, David was sentenced to 24 years in prison after he was found to have imprisoned a 10-year-old girl in a 'torture den' in the attic of the family home. This happened while Aimee was living there. Linehan pointed out that Aimee, whose father had acted as his election agent while he was a rising figure in the Green Party in the mid-2010s, had been an adviser to Stonewall during the period the lobby group was most active in pushing for reform of the UK's Gender Recognition Act.
Linehan was clearly frustrated by the assumption that his views were born of bigotry and ignorance. Lockwood may well disagree with gender-critical people like Linehan, as she has acknowledged herself. But as a broadcaster it is her duty to be fair and allow interviewees to express themselves. Instead, as Linehan began to voice his anger at the lack of professional curiosity on trans issues among mainstream journalists, Lockwood asked him if he regretted his stance before closing her interrogation. With a studied expression of sorrow and exasperation, she turned to the panel in the studio for their views.
On her panel was posh 'socialist' Grace Blakeley and human-rights campaigner Peter Tatchell. They both clearly shared Lockwood's prejudices. Tatchell looked grave as he asserted that trans people have to endure threats to 'bomb their houses' and to 'kill their children'. He concluded that it was necessary to allow disagreement, but that people like Linehan shouldn't make 'inflammatory statements'. Blakeley then rehearsed the high-status opinion that cancel culture isn't a real issue and questioned TalkTV's decision to invite Linehan on in the first place.
Last night, Lockwood adopted a very serious, constipated face as she explained that while her station does not censor opinion, the interview with Graham Linehan would not be repeated. She predictably and self-righteously claimed that she had received 'a great deal of personal abuse across social media' but that she would continue to 'call-out hypocrisy, bullying and misinformation'. Reflecting on the furore, it is tempting to wonder whether Lockwood's attention-seeking approach was not itself 'strategised' to boost her own career.
As Linehan was not allowed to conclude his thoughts in the broadcast, it only seems fair to give him more of a hearing here. 'The interview was a perfect example of how media figures collude to prevent real discussion of this issue', he tells me. 'I have not said a single thing I cannot back up with evidence and sources. If they don't want answers to their questions, why ask them at all?'
It's now clear what side Lockwood is on – and it's not the side of truth, reason and common sense. Indeed, far from being some righteous takedown, her set-to with Linehan was a display of her own staggering ignorance.
Jo Bartosch is a journalist campaigning for the rights of women and girls.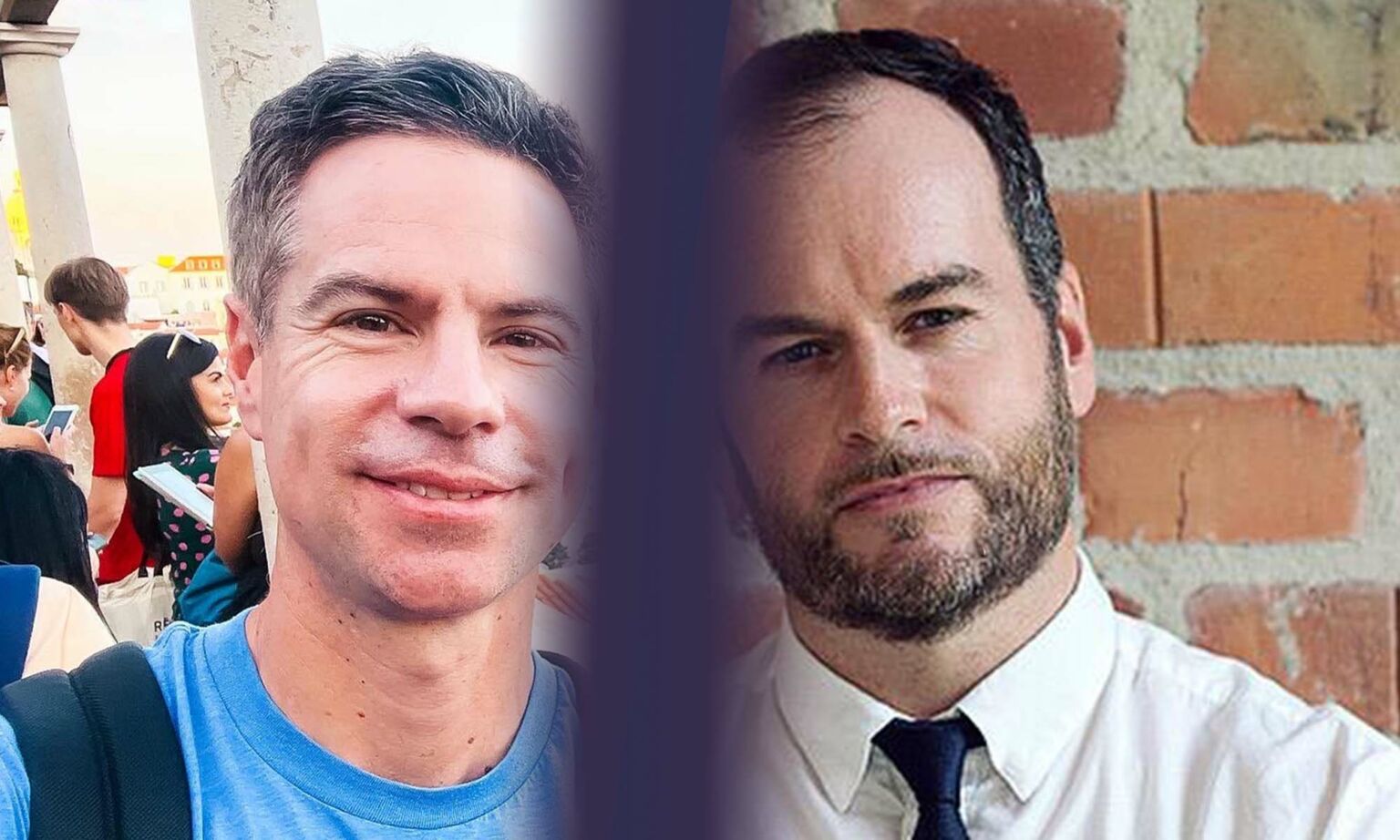 Michael Shellenberger and Brendan O'Neill – live and in conversation
ZOOM EVENT
Tuesday 29 August – 7pm to 8pm BST
This is a free event, exclusively for spiked supporters.
To enquire about republishing spiked's content, a right to reply or to request a correction, please contact the managing editor, Viv Regan.