The unstoppable rise of the Lionesses
The England women's team have no more glass ceilings to shatter.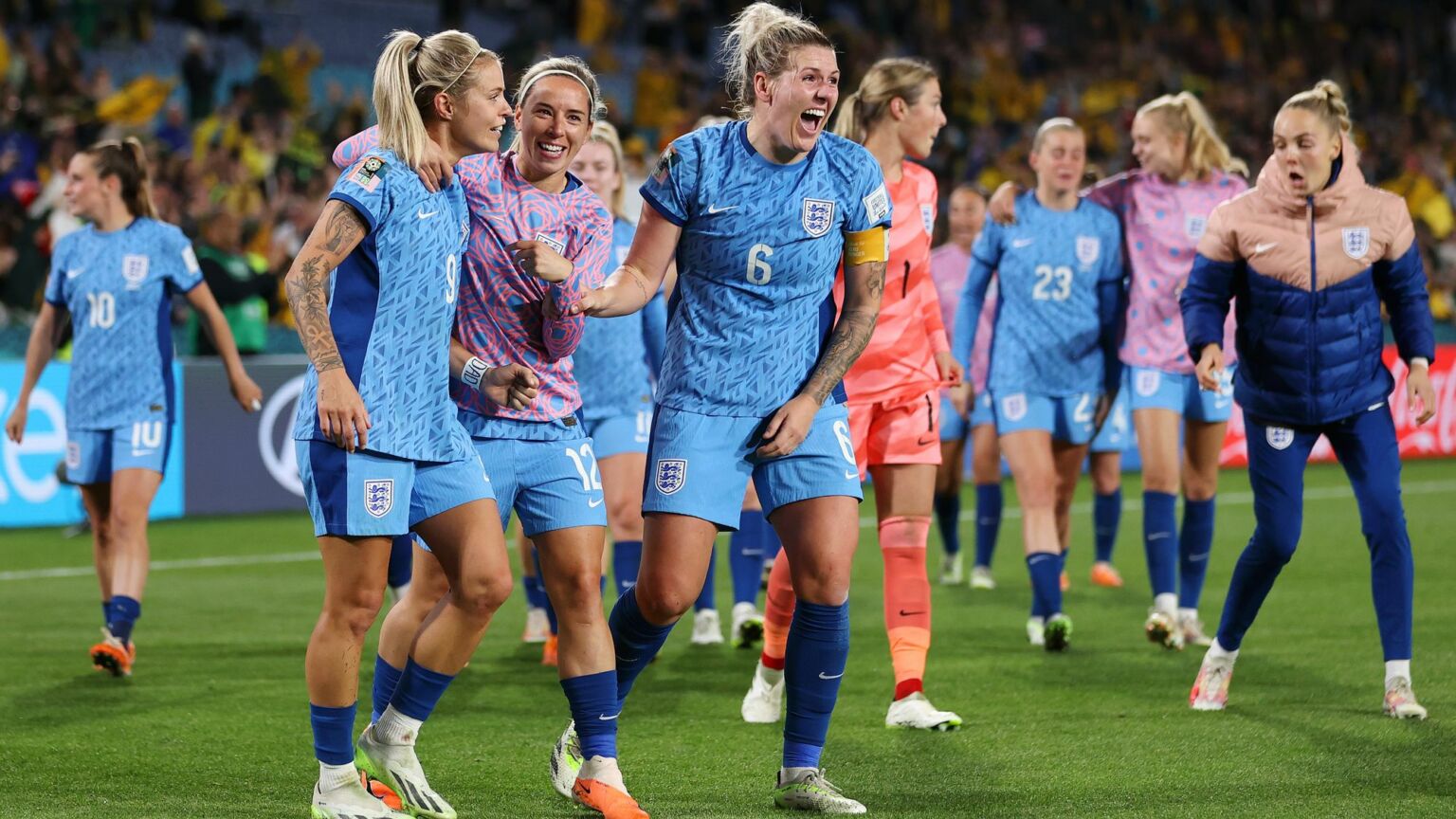 They may still have a World Cup to win, but there are no more glass ceilings left to smash for England's women footballers.
I'm someone who has followed the women's game for nearly 40 years. The extraordinary success of the Lionesses only really hit home, however, while on a train headed to a non-league men's football match on Saturday. Three guys got on the train at an intermediate stop – possibly Bournemouth – and sat across the aisle from me and my mate. Immediately, they shared out tinnies of lager. One rashly opened the ring-pull on his can, causing froth to spill all over his trousers. Much swearing ensued.
It did not take us long to figure out that these men were also football supporters and also travelling to the game we were off to watch (Weymouth vs Dartford). I trust they would not take it ill if I described them as fans of the more hairy-arsed variety.
And then something interesting happened. One asked the others if they had heard 'the score'. After phones were checked, one announced that it was one-all. Columbia had taken the lead, but England had equalised a few minutes later. The score they had wanted to know was that of the England Lionesses quarter-final match. Opinions were expressed as to the merits or otherwise of switching the wing-back, Rachel Daly, into a centre-forward role in a bid to harness her heading ability.
Even four years ago this scene would have been unimaginable. It would have been unlikely that match-going male fans would have expressed any interest in the women's game at all, let alone shown it such respect. By then, we were at least past the stage of tedious jokes about shirt-swapping at the end of matches. And yet many male football supporters were still reluctant to acknowledge the merits of female football.
The Lionesses' victory in the 2022 European Championships changed all that. The fact that it was Germany they overcame in the final did them no harm in winning over the patriotic sporting vote. And when England's Chloe Kelly really did whip off her shirt to celebrate scoring the winning goal, there were few nudge-nudge jokes. Mostly, there was a lot of shared euphoria.
Today we witnessed the Lionesses' clinical dismantling of the 'The Matildas', the Australian women's team, in the World Cup semi-final. Impressively, it was achieved with almost none of the nerviness that generally attaches itself to the England men's team when it gets deep into tournaments.
Under the expert guidance of chief coach Sarina Wiegman, our women are profoundly confident they can win. And rightly so. When Australia equalised today, England swiftly re-grouped and found a way to score two more goals to put the game to bed.
The rising success of the Lionesses is about more than just the game. We are living through polarised times. There is a tendency on both the left and right to seize on almost any passing phenomenon to score some identity-politics points. Absurdly, during the Women's Euros, one BBC commentator criticised the Lionesses for fielding an all-white team that lacked 'diversity'. (In fact, the squad as a whole contained non-white players in roughly representative proportions to UK society at large).
Meanwhile, the rather charmless American veteran player Megan Rapinoe has been spearheading a drive for equal pay between the women's game and the men's. Thankfully, most sensible fans understand that footballer pay is necessarily linked to the revenues generated by their clubs. In this respect, the Women's Super League, the top flight for women's football in England, is miles behind the money-making behemoth that is the Premier League.
Despite this, there's no need for women's football to gauge its entire success by the far more developed men's game. Women's football is on a steep upwards trajectory. And as far as its potential goes, well, the sky's the limit.
With the rapid growth and professionalisation of the game, there are bound to be some negative developments amid all the positive ones. Creeping gamesmanship – gameswomanship? – can be spotted in recent tournaments, as well as occasional outbreaks of mass pushing and shoving that we should definitely not describe as 'handbags'.
Above all, there is the unarguable case that anyone who agrees with Pele's famous assessment of football as 'the beautiful game' cannot seek to lock half the population out of playing it. That the Football Association did just that in our country for nearly 50 years is truly shameful. Thankfully, that era is now over.
With the World Cup Final now looming on Sunday, England's youthful superstar, Lauren James, is available for selection again, following her suspension for stamping on an opponent during the Round of 16. Spain, the other finalist, has a possibly even more gifted young player at its disposal. Salma Celeste Paralluelo Ayingono – known to fans as Salma – is already one of the world's best at the age of just 19.
We are still at the stage where I can best describe rising female stars like Salma as being akin to a young Thierry Henry. Or perhaps as the Kylian Mbappé of the modern women's game. Give it another four years and such parallels will seem wholly outdated. Every football fan will know who Salma is. And if our own Lionesses can lift the trophy on Sunday – adding the world title to their existing European one – everyone will know who they are, too.
Patrick O'Flynn is a former MEP.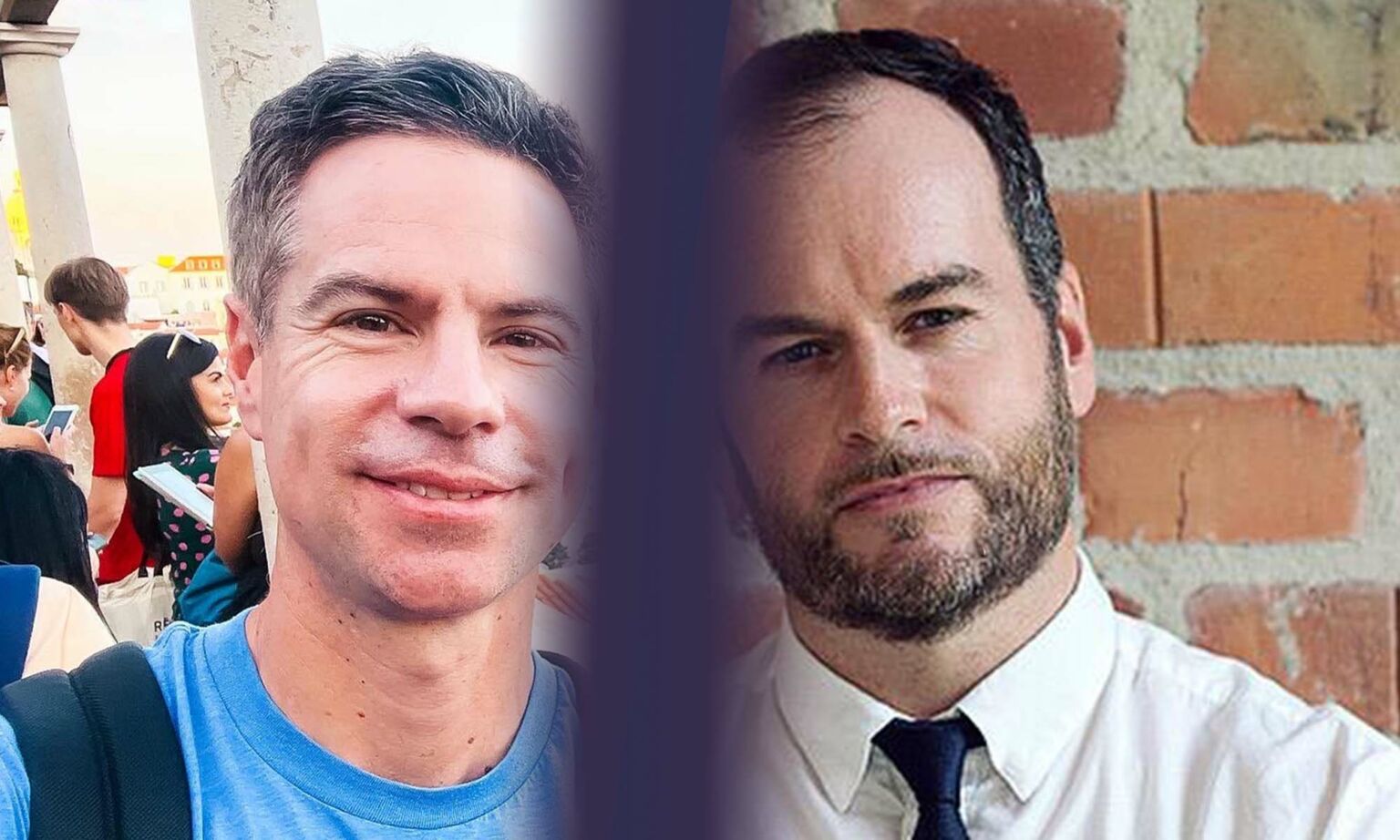 Michael Shellenberger and Brendan O'Neill – live and in conversation
ZOOM EVENT
Tuesday 29 August – 7pm to 8pm BST
This is a free event, exclusively for spiked supporters.
To enquire about republishing spiked's content, a right to reply or to request a correction, please contact the managing editor, Viv Regan.