'Comedy is impossible when you can't test boundaries'
Graham Linehan on his cancellation at the Edinburgh Fringe.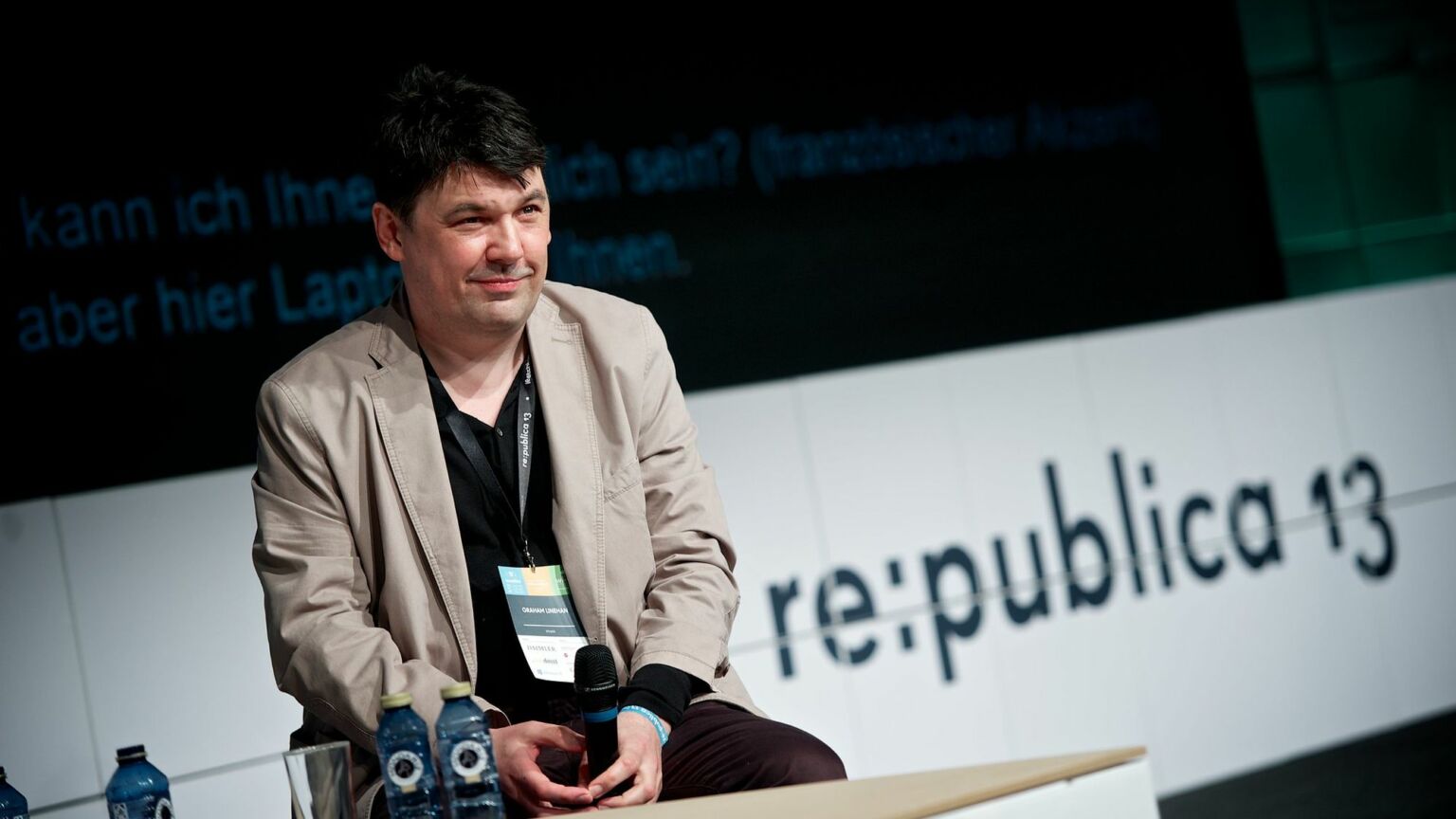 Comedy writer Graham Linehan, best known for sitcoms Father Ted and The IT Crowd, has been cancelled at the Edinburgh Fringe. The Leith Arches venue pulled the plug on a Comedy Unleashed stand-up event that was due to take place there tomorrow, after Linehan was revealed to be the surprise guest. 'We DO NOT support this comedian', the venue said in a statement. 'We are an inclusive venue and will not allow such views to violate our space.' It cancelled the show with immediate effect, apparently in response to Linehan's strident gender-critical views – which have led him to be expelled from the broader comedic community in recent years. spiked caught up with Linehan to discuss his latest cancellation, whether comedy can survive wokeness, and why the trans debate matters.
spiked: What happened to your event at the Edinburgh Fringe?
Graham Linehan: I recently started doing stand-up comedy, simply because my life at the moment is entirely devoted to journalism and activism, covering the gender-identity movement. I wanted some kind of outlet and assumed that surely no one could object to me doing 10 minutes of stand-up here and there about Netflix subtitles, pizza boxes and the Vagina Museum. I've been doing it in a quiet way because I don't want loads of gender-critical feminists turning up every time. I want to see if the jokes work for a more neutral crowd.
So in the advertising for the Comedy Unleashed show in Edinburgh this year, I was described just as a 'famous cancelled comedian'. It was only yesterday that Comedy Unleashed released the news that it was me. Within a couple of hours, Leith Arches cancelled the gig and released a statement admitting that it was because of my views. It had nothing to do with the material, which has no relation to the trans issue. It's just my presence the venue objected to.
spiked: Can comedy survive this rising tide of censorship?
Linehan: Well, who has a good stand-up routine right now? What's a good sitcom at the moment? Comedy is impossible in a world where you can't test boundaries or push people's buttons.
Just look at a comedian like Anthony Jeselnik. Every one of his jokes is a kind of booby trap where he shocks you with something so outrageous. He somehow gets away with it. A young Anthony Jeselnik would never get to that same level nowadays. Along the way there would be people telling him he can't say what he wants to say. Everyone is ruthlessly self-censoring.
In the short term, this is really bad news. It's destroying comedy. However, in the long term things are a bit brighter. We've all seen what's happened at Disneyland. There's no queues because Disney has decimated its own audience with wokeism. Eventually some clever commissioner at Netflix is going to get sick of losing money and start making things that people actually want to see.
spiked: Why are your opponents so desperate to cancel you? What have you said that's so offensive?
Linehan: I'm often accused of being rude to trans-rights activists. But JK Rowling proves that there is no tone polite enough for these zealots. On the gender-critical side of the debate, we used to always preface our statements by saying that we believed trans people should be free of discrimination. After a while though, it became clear it didn't matter whether we said that or not. The trans activists didn't want to hear it. Of course, they are never able to show any statements we've made that are supposedly so offensive. And these are the same people who send death and rape threats to women and who support the mutilation of children. They then try to destroy people's livelihoods by getting them cancelled for causing offence.
I feel very differently about trans people and detransitioners who have undergone medical gender-reassignment than I do about the trans movement. The problem comes when the word 'trans' also includes fully intact people. Despite having no intention of receiving surgery themselves, these people are telling their followers that it's vitally important for children to have these surgeries. It's the most cynical and grotesque movement. And it puts children in harm's way. Look at the human wreckage that's left behind. You hear testimonies from detransitioners about how perfectly healthy young women are getting hysterectomies and cutting off their breasts in their twenties. They are going into men's gay clubs because they've been told that male homosexuals will accept them as men. They don't understand why the lies they've been told haven't turned out to be true. The human cost of all this is going to be immeasurable.
spiked: What other attempts have there been to cancel you or prevent you from working?
Linehan: We had been working on a Father Ted musical for about three or four years. The songs were done. We even rehearsed the dance routines. It looked great and everyone loved it. Unfortunately, Hat Trick, the production company, wanted me to stop my activism. So I wrote to Hat Trick and explained that I couldn't stop talking about this. I don't want my daughter living in a world where someone like 'Isla Bryson' [a Scottish double-rapist who was housed in a women's prison] can walk into a toilet behind her. She deserves to have a space free of men.
The very next time I met Jimmy Mulville, Hat Trick's managing director, he offered me £200,000 to walk away from the show. I nearly took it, but two things stopped me. The first was that Hat Trick refused to let me visit the show every so often. The second occurred to me when I was sitting at home watching an interview with the mother of one of trans swimmer Lia Thomas's teammates. This mother was in tears talking about how her daughter did not know whether she would be allowed to ask Thomas to leave the women's changing rooms. That reduced me to tears. There was no way I could take that money. On some level, it would be an admission that I was wrong. And I'm not wrong. None of us is wrong. The Tavistock has been shut down, trans-youth charity Mermaids is now under statutory investigation, more testimonies of detransitioners are coming out all the time. That proves us all right.
If only a few key figures spoke out about this, the whole conversation would be completely different. Imagine if Gary Lineker defended women's sports or if Brian Cox defended actual science. If they just had a little bit of courage and stood up for women, we'd be able to have a proper conversation. If a few more people were brave enough to speak out about this, it would be a completely different debate.
Graham Linehan was talking to Lauren Smith.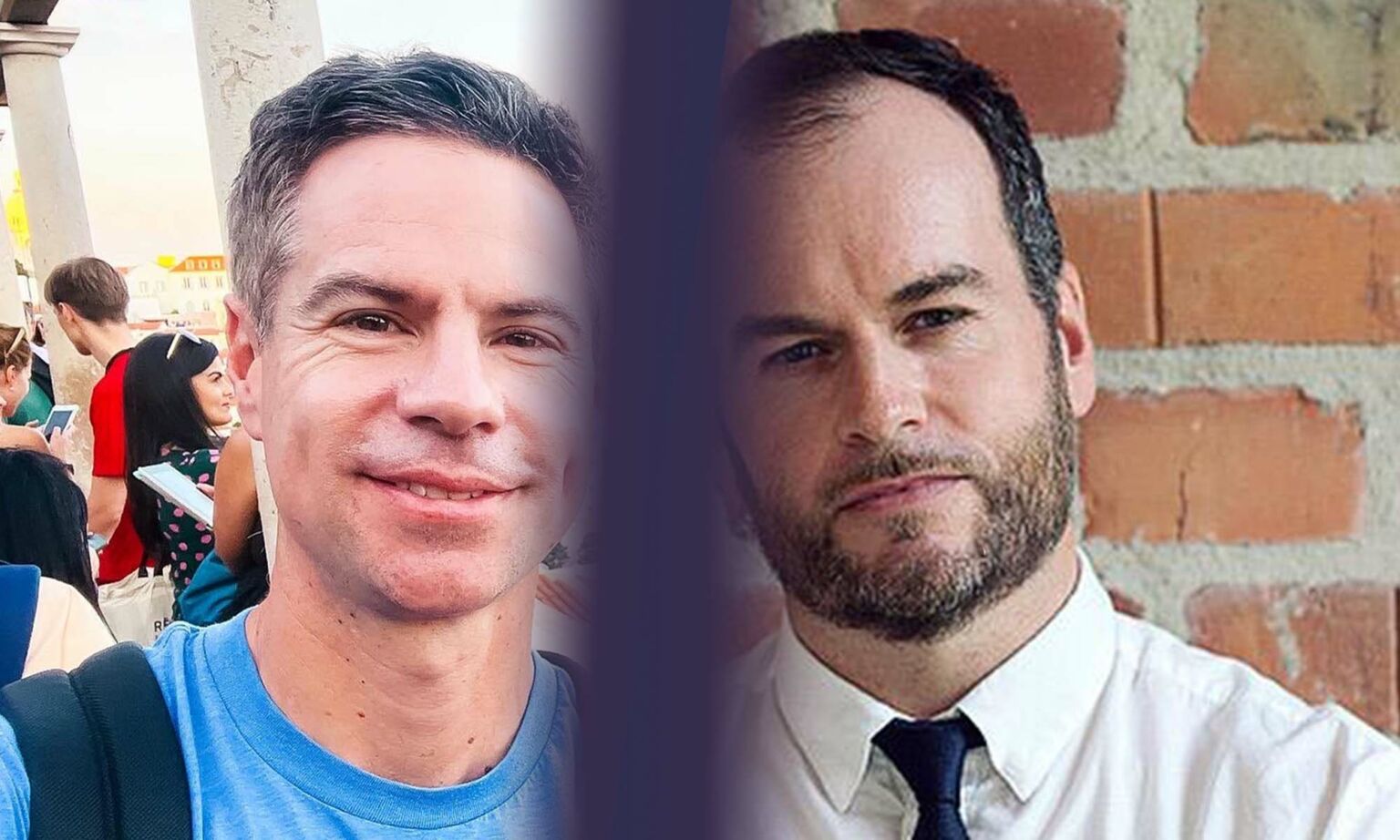 Michael Shellenberger and Brendan O'Neill – live and in conversation
ZOOM EVENT
Tuesday 29 August – 7pm to 8pm BST
This is a free event, exclusively for spiked supporters.
To enquire about republishing spiked's content, a right to reply or to request a correction, please contact the managing editor, Viv Regan.