No, Sadiq Khan's ULEZ is not going to 'save lives'
It's just not true that air pollution is leading to thousands of premature deaths.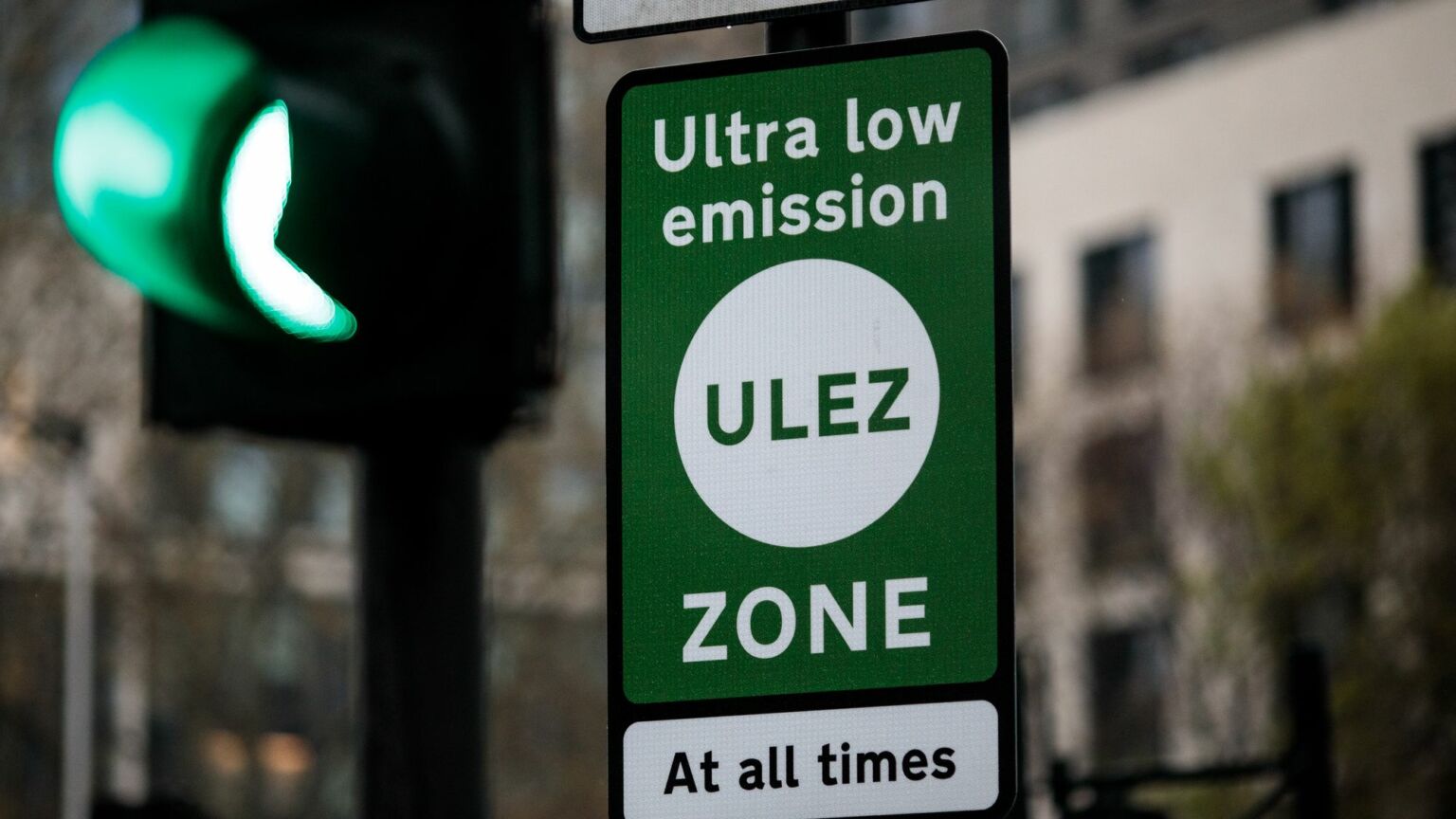 London mayor Sadiq Khan was given the green light by the courts last week to go ahead with the expansion of his Ultra Low Emission Zone (ULEZ) to outer London. From 29 August, those who drive older and 'more polluting' vehicles will now have to pay a daily charge of £12.50. Those who fail to pay will be fined £180.
The ULEZ charge falls disproportionately on the lowest-paid workers, such as carers and cleaners who need their cars to get to work and who cannot easily afford a new one. Some people in the newly expanded zone will even have to give up their jobs as they cannot afford the charge. Traders and manual workers, who need vans to transport their tools, will also be hit hard. As will the elderly, whose relatives will be charged for going to visit them or for running errands on their behalf.
Ironically, many drivers who were encouraged by past governments to buy diesel cars, as they were once believed to be more eco-friendly, are now being punished by this green anti-car tax. Most petrol cars under 16 years old meet ULEZ's standards, whereas diesel cars that are more than six years old likely fall foul of it.
So why impose all this pain on working-class Londoners? According to the mayor, ULEZ is necessary to bring down air pollution. Khan says this is a major threat to public health, which is causing thousands of premature deaths every year. Supporters of Khan's car tax say you can either be on the side of ULEZ, or on the side of 'asthma and diseased lungs'.
It is true that, in very rare circumstances, air pollution can be deadly. This much was brought to the world's attention by the tragic death of nine-year-old Ella Kissi-Debrah in south London in 2013. She died of a severe asthma attack and the coroner concluded that air pollution was a factor in this. In 2020, she became the first person in the world to have air pollution listed on her death certificate.
Whenever Khan is interviewed on ULEZ, he claims that rare tragedies like that of Kissi-Debrah are a common feature of London life. But his claims are not borne out by the statistics.
In London, eight to 12 children die each year from asthma. Each death is indeed a tragedy, but asthma is a complex condition that can have many triggers other than pollution. House dust and pollen are common causes, as are pets. What's more, asthma is becoming less common. According to NHS statistics, the proportion of children diagnosed with asthma in England decreased from 20 per cent in 2001 to 10 per cent in 2018. Khan is simply wrong to portray this is an urgent health threat.
Nor is air pollution itself an especially pressing issue. It has fallen significantly over the past four decades across the UK. Nitrogen oxides, the most significant pollutants from car usage, have declined precipitously since 1990, even as car use has grown considerably. In other words, as cars have become significantly cleaner over the years, more cars on the roads does not correlate with more air pollution. It is therefore not surprising that a 2022 independent review of the ULEZ expansion found that it would only have a 'minor' or 'negligible' impact on Londoner's exposure to air pollution.
Some critics of ULEZ say that it is merely a money-making enterprise. Even now, when it only applies to central London, ULEZ is making over £240million per year in charges and fines – money the London mayor needs to make up for heavy losses from the pandemic.
But there is more to it than that. ULEZ is really a moral crusade against the car. Indeed, it is just one of many anti-car schemes to pop up in London and across the UK in recent years. Drivers are also being targeted by Low Traffic Neighbourhoods (LTNs) and so-called 15-minute cities, as well as a variety of congestion charges.
The metropolitan elite has declared war on the car and doesn't care about the consequences for ordinary drivers. Khan and Co are pitting the 'good' eco-conscious citizens against the 'careless' white van man, who merrily pollutes the atmosphere, supposedly not giving a damn about those who have to breathe in his exhaust fumes. They treat those who need their cars to earn a living as worthy of contempt.
It's time for drivers to fight back.
Linda Payne is a former nurse and voluntary worker.
To enquire about republishing spiked's content, a right to reply or to request a correction, please contact the managing editor, Viv Regan.