Why they hate cars
The green elites have no idea how most people live.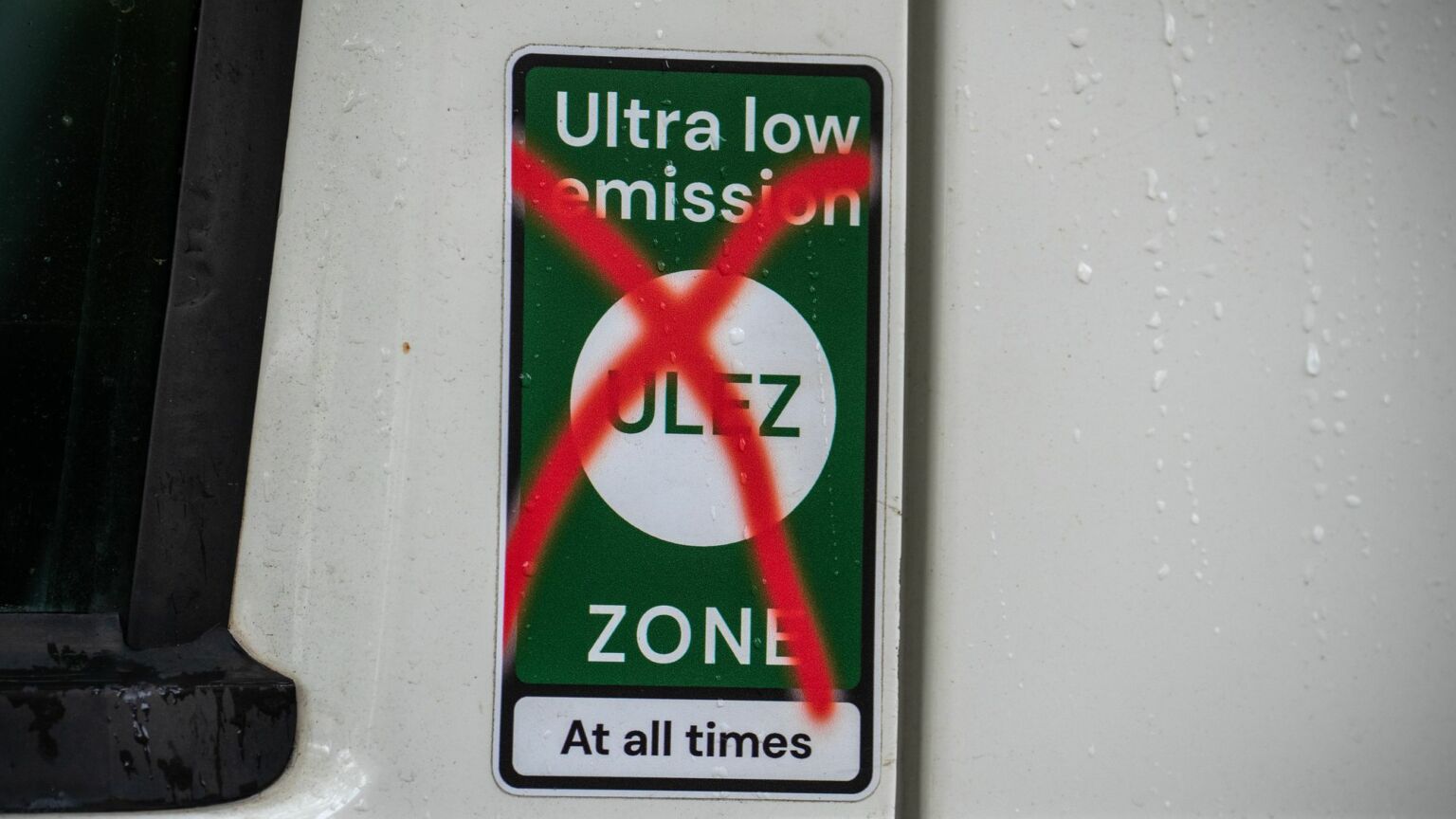 I've got some breaking news for you. The war on cars is a myth. Yes, the chattering classes, having previously proclaimed that cancel culture, debanking and gender ideology were also big fat nothing burgers, are now saying that the top-down attempt to price people off the roads, to ban old gas guzzlers, to close roads entirely, all to the ends of 'greening' cities and getting to 'Net Zero', is also a figment of mine and yours and the Daily Mail comment desk's fetid imaginations.
Since the Uxbridge and South Ruislip by-election, where the Labour Party snatched defeat from the jaws of victory, thanks to London Labour mayor Sadiq Khan's hated Ultra Low Emission Zone (ULEZ) scheme, the green-leaning commentariat have gone into full-on denialism mode. PM Rishi Sunak's pretty sensible attempt to position himself as on the side of motorists and against eco-extremists, after the Tories' anti-ULEZ campaign paid such dividends in Uxbridge, has been dismissed as ridiculous and doomed to failure. 'It is a measure of Rishi Sunak's desperation that he has been sucked into the battle over the "war on motorists"', says one commentator. 'The rowing back on green pledges by both parties is desperate stuff and enough to give anyone road rage', says another, suggesting the prime minister's pretty modest anti-green pivot will appeal to no one other than the 'lone, angry motorist'.
Too many London-based, car-less commentators are completely ignorant of how the vast majority of their fellow Brits live. There are an awful lot of motorists out there – in 2021, 88 per cent of all passenger kilometres travelled in Britain were by car – and there is an awful lot for them to be angry about. While Guardianistas place the war on motorists in scare quotes, it is very real and having a very real impact on people's already strained finances – from the ULEZ scheme charging those who can't afford to buy a newer car a £12.50-a-day penance to the so-called Low Traffic Neighbourhoods (LTNs) that are choking off local businesses on once-buzzing high streets.
When columnists aren't pretending that the war on cars is a myth, despite it being pursued with enthusiasm by local and (until five minutes ago) central government, they are suggesting it's actually really popular. They cite polls showing that the public supports new initiatives to encourage 'greener' modes of transport, even though the very same polls show that people remain very attached to their cars. In an Ipsos survey last year, ​​71 per cent of Brits said they supported more walking and cycling, but the exact same proportion still 'feel they need a car to suit their current lifestyle'. And who could blame them? As the commentariat really should know by now, London isn't Britain. Outside of our big cities, cars are not just convenient and freeing – they are also essential. Believe it or not, there are also millions of Londoners who need to drive to get by. But the great and good can't see beyond their own Brompton-lined 'lived experience'.
This is why they hate cars so much. Or at least why they are so dismissive of those who oppose the anti-car agenda of environmentalists. Because these policies simply don't affect them. They don't see the punishing costs of Net Zero, LTNs and the ULEZ in their cloistered, day-to-day lives. Britain's professional opinion-havers are woefully out of touch on most issues. But their indifference to / agitation with cars, the mode of transport relied upon by the vast majority of their fellow countrymen and women, is perhaps the most telling example yet of the gulf that now exists between their lives and ours.
Well, they're in for a shock. Because the Uxbridge upset is only a taste of what's to come. Ordinary people are beginning to realise that Net Zero is just code for them having to endure harder, more expensive lives for the sake of 'the planet', and they are not going to put up with it, especially at a time when their bank balances are already being pummelled by forces outside of their control.
I'm not saying Sunak is going to ride green scepticism to an unlikely election victory. I dare say nothing can save the Tories now. But the agitation with eco-austerity will make itself felt one way or another. And we do not need to look to France and the gilets jaunes or to the Netherlands and the farmers to see that ordinary people, when their livelihoods and living standards are threatened, will push back. In 2000, British lorry drivers and farmers brought the country to a standstill during the fuel protests, demanding Tony Blair's New Labour government cut fuel duty at a time when prices were soaring. While the protesters' tactics – blockading refineries and fuel depots, swiftly leading forecourts to run dry – were infinitely more disruptive than those of the hated Just Stop Oil, they commanded huge public support. At one point, 78 per cent of Brits were behind the protests, because price hikes hurt them just as they did the farmers and hauliers. Successive governments have been terrified of hiking fuel duty ever since.
The green elites moan that climate change has been absorbed by the 'culture war', turned into a 'wedge issue' by unscrupulous Tories to claw back a few White Van Man votes. But this isn't a culture war at all, whatever it is they mean by that phrase. This is a class war, pitting the interests of the laptop class against those of the working class, and the lifestyles of the vast majority against those of a privileged metropolitan minority. We at spiked know which side we're on.
Tom Slater is editor of spiked. Follow him on Twitter: @Tom_Slater_
To enquire about republishing spiked's content, a right to reply or to request a correction, please contact the managing editor, Viv Regan.