Lizzo and the perils of woke stardom
Those who set themselves up as moral exemplars are playing a dangerous game.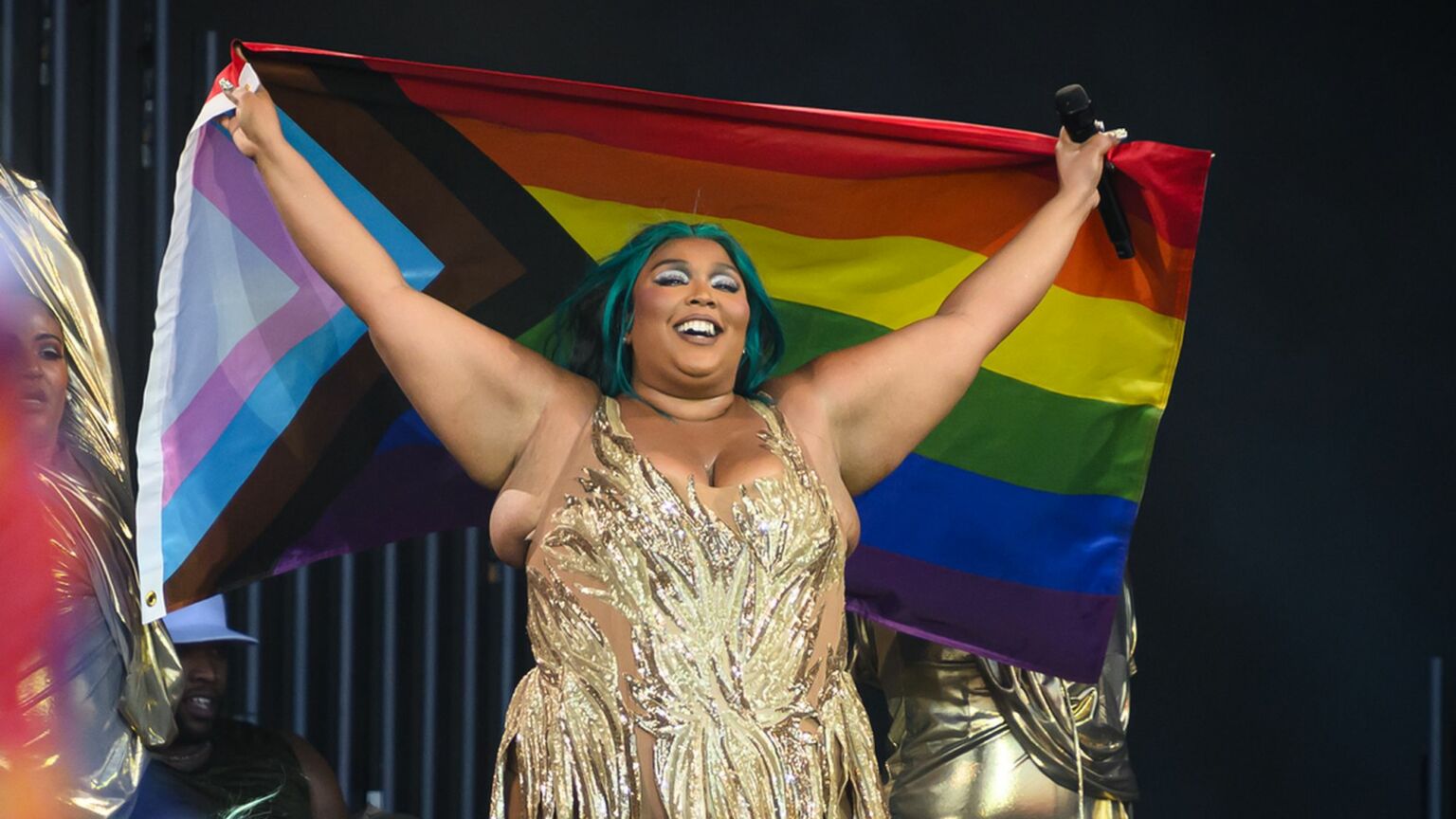 Yet another woke darling has fallen from grace for alleged behaviour at odds with their public image. This time, it's plus-size powerhouse Lizzo, the singer who has broken the mould as an icon of 'body positivity' and topped the charts with massive hits like 'Truth Hurts' and 'About Damn Time'.
Unil this week, the media had been fawning over Lizzo for years. They hailed her as a 'trailblazer' who gave her audiences 'an almost spiritual experience' at her gigs. The New York Times gushed that 'her musical catalogue celebrates diversity in all forms'.
It seemed as if Lizzo could do no wrong. The Guardian published a review of her tour this year, describing it as an 'overwhelmingly triumphant' spectacle in which Lizzo twirled a 'trans-inclusive Pride flag with clear intent'. 'Heads of state do less for their public', the reviewer wrote.
But now some of Lizzo's dancers are filing a lawsuit against her. They allege that she subjected them to bullying and aggressive behaviour, and even coerced them into viewing sexualised performances. They claim things got so bad that, at one point, a dancer urinated on herself because she feared being fired if she left the stage to go to the bathroom.
The lawsuit also effectively accuses Lizzo of hypocrisy. This supposed icon of body positivity is accused of making cutting comments about her dancers gaining weight. The lawsuit even alleges that her production company discriminated against black dancers.
Lizzo has yet to comment on the allegations, and she should of course be presumed innocent until proven otherwise. But there's no doubting what a blow this will be to her immaculately woke image. This, after all, is the same Lizzo who removed the word 'spazz' from her song, 'Grrrls', because she was made aware of how 'hurtful' and 'derogatory' the word is.
She now joins a long line of celebrities who've set themselves up as moral exemplars in public, only to be accused of being less than upstanding in private.
Before Lizzo, there was British comedian James Corden. He has built a career on a jovial, teddy-bear personality. He fawns over all the most politically correct figures of our time and once got all teary-eyed over the Black Lives Matter movement. Then, last year, he was accused of being 'abusive' to restaurant staff. He was even banned from a famous New York restaurant for allegedly yelling at a waiter over something to do with omelettes.
And who could forget talkshow host Ellen DeGeneres's spectacular fall from grace? DeGeneres had been feted for her bravery in coming out as a lesbian and was revered as a woke icon. Then, in 2020, she came under fire for her allegedly shoddy treatment of the crew on her long-running show. That was followed by accusations from 36 people that her top producers had sexually harassed employees under her nose.
That celebrities sometimes turn out to be less-than-lovely in private is hardly a revelation. But it's a particular problem for this generation of stars. If their brands were built on being good presenters or singers, rather than self-appointed moral exemplars, then these controversies wouldn't impact them nearly as much. In trying to put themselves on a PC pedestal, these woke celebs are playing a dangerous game.
Much better that they stick to what they're good at – entertaining us – and that everyone else stops looking to Hollywood for moral leadership.
Jenny Holland is a former newspaper reporter and speechwriter. Visit her Substack here.
To enquire about republishing spiked's content, a right to reply or to request a correction, please contact the managing editor, Viv Regan.