Does Twitter co-write Lizzo's songs now?
The singer has re-released her new track because fans complained a lyric was 'ableist'.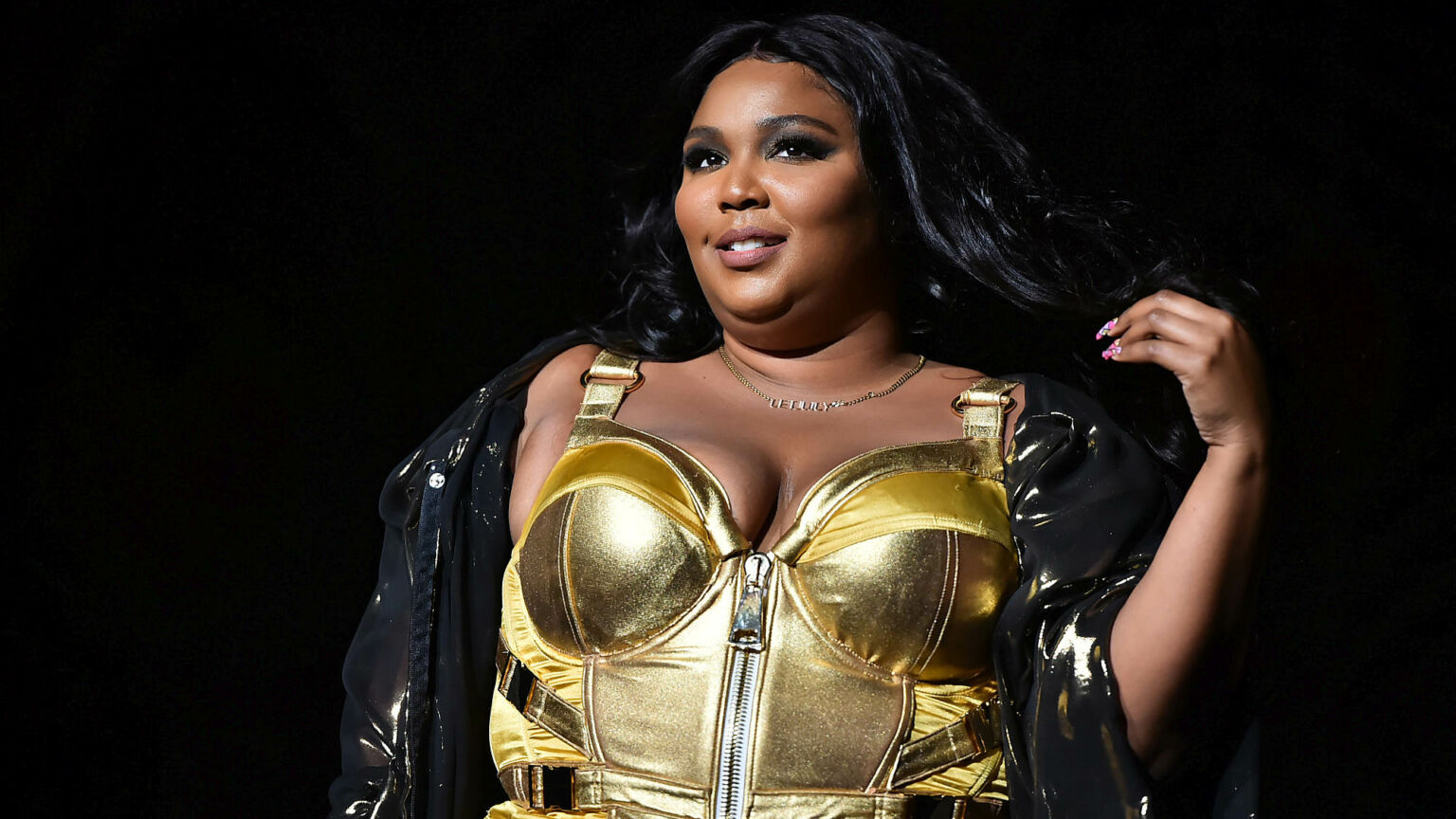 The American singer and rapper Lizzo has hit the headlines this week, as fans called out her latest song, 'Grrrls', for containing an allegedly 'ableist' slur. The lyric read 'do you see this shit? I'ma spazz', with the word 'spazz' apparently upsetting fans who suffer from cerebral palsy and many more who were offended on their behalf.
The word 'spaz' has long been used in British slang as a cruel shorthand for someone with disabilities. In American slang, the verb 'spazz' tends to mean losing all control. But of course Lizzo's song wasn't mocking those who suffer from involuntary muscle contractions. In her own words, the song 'Grrrls' is about 'dancin' like a C-E-ho', and the power of female friendships.
As is the norm these days, what began as a few tweets turned into a Twitterstorm, with Lizzo eventually feeling she had to re-release the song with updated lyrics. Responding to the criticism in a public statement, she told fans that 'as a fat black woman in America, I've had many hurtful words used against me so I understand the power words can have (whether intentionally or in my case, unintentionally)'. Perhaps unusually for our cancel-happy age, Lizzo's critics seem satisfied with the apology. 'Thank you for listening and just recognising our hurt and anguish', wrote one fan. 'We're all only human and we all sometimes get things wrong', wrote the author Malorie Blackman.
Lizzo is not the first musician to use allegedly derogatory words in her songs. Nor is she the first to censor herself in response to criticism. In the wake of the Black Lives Matter protests in 2020, and in response to criticism from absolutely no one, country girl band the Dixie Chicks removed the 'Dixie' from their name, releasing new music as simply the Chicks. In 2018, Pogues frontman Shane MacGowan was forced to explain that the use of the word 'faggot' in the band's Christmas classic 'Fairytale of New York' was not in fact a swipe at gay people. 'Not all characters in songs and stories are angels or even decent and respectable, sometimes characters in songs and stories have to be evil or nasty in order to tell the story effectively', he wrote in a statement to Virgin Media TV.
But in today's febrile climate, context rarely matters. Lizzo is no stranger to the 'power of words', often using provocative language in her songs. 'Grrrls' also features the lyric 'I'ma go Lorena Bobbitt on him so he never fuck again' – referencing the woman who cut off her husband's penis in 1993 while he slept, after what she claimed were years of abuse and rape. Perhaps if enough domestic-abuse survivors tweet their hurt feelings about that reference Lizzo will have to change the song again.
There is nothing necessarily censorious about choosing not to use words that can have a hurtful meaning. But context is everything. Surely no one thought that Lizzo's aim here was to make fun of disabled people. And there is something more than a little pathetic about the demand that songs or books or films be purged of their offensive lines. The implication is that listening to the uncensored song would have inspired Lizzo's fans to be nasty to disabled people, simply because they heard her use the word 'spazz'.
Lizzo got lucky. Other celebrities have had a less forgiving time at the hands of cancel culture. Scarlett Johansson is still unmentionable in certain circles for agreeing to take the role of a transman in a film (she later pulled out, following a backlash). The singer Sia claims she had to go to rehab to recover from the criticism she faced for making a film about an autistic girl played by non-autistic actress Maddie Ziegler. And poor old Tchaikovsky, being dead and everything, couldn't even defend himself recently when the Cardiff Philharmonic Orchestra removed his works from an upcoming programme just because he was Russian.
The pressure to neuter all artistic output to make sure it doesn't offend anyone must be exhausting for artists. Rather than simply being expected to put out good work, they are now expected to be paragons of virtue. Writers must hire sensitivity readers and musicians must consult Twitter before they compose a lyric. That one of the most successful singers in the music industry has been forced to u-turn by a few tweets tells you something about the power of online whinging. Refusing to walk on eggshells doesn't make you an enemy of progress. It's about time these grrrls got some guts.
Ella Whelan is a spiked columnist and the author of What Women Want: Fun, Freedom and an End to Feminism.
To enquire about republishing spiked's content, a right to reply or to request a correction, please contact the managing editor, Viv Regan.