Nigel Farage: this is a witch hunt against Trump
The former Brexit Party leader gives spiked his reaction to the latest indictment.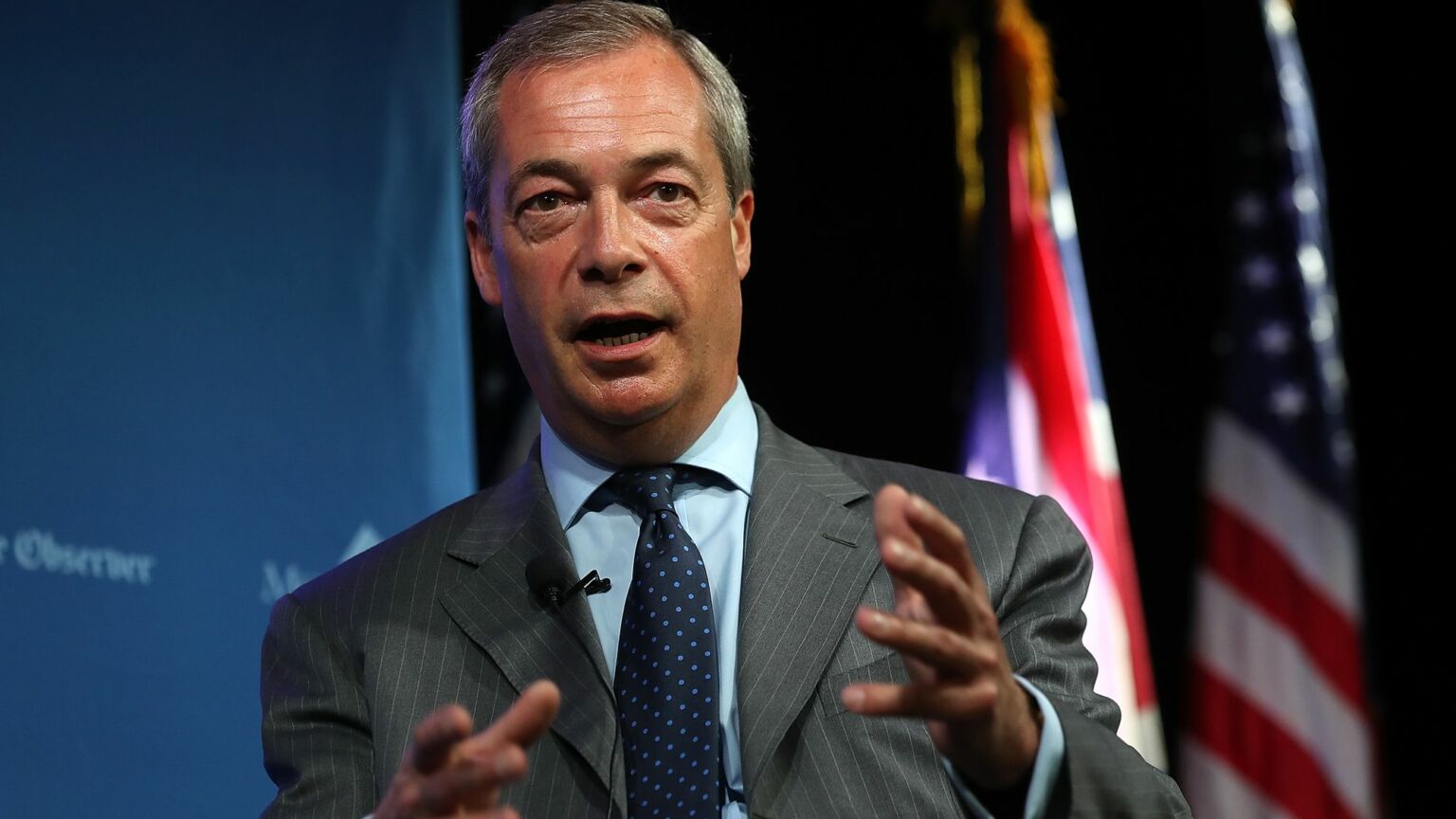 Nigel Farage, GB News host and former Brexit Party leader, has blasted the latest indictment against Donald Trump. Speaking earlier today on the latest episode of The Brendan O'Neill Show, a spiked podcast, Farage said it's now crystal clear that the law is being used as a weapon to try to bring down the former US president and likely Republican presidential nominee.
Trump's third indictment arrives just as allegations of corruption against US president Joe Biden and his son, Hunter, have been mounting. Federal agents are widely believed to have dragged their feet when it came to investigating the Bidens, all while pursuing Trump on various fronts. According to Farage, the double standards are now impossible to ignore – and show how much the US justice system has become politicised:
'Trump may have made some mistakes… But when you compare those with the Hunter Biden scandal, with the evidence that came out this week that [then vice-president Joe Biden] was on open telephone lines [with Hunter] to China, Ukraine and Moscow on 20 occasions, and that the drug-addled Hunter Biden made millions from those connections, you can see that the law is being applied heavily in one direction, and in a very lax way in the other direction… It is very difficult to be a fair-minded person and not to see the American judicial system as being politicised.'
Looking ahead to 2024, Farage told spiked that Trump is not only certain to be the Republican nominee, but also has 'more than a 50 per cent chance of winning' the presidential election against Biden.
However 'blunt and crude' an instrument Trump may be, Farage said, the Republican leader remains the 'best weapon' disenfranchised Americans have 'against the surveillance state and against the extraordinary kind of identity politics you see on the West Coast'.
Listen to the full episode of The Brendan O'Neill Show below:
To enquire about republishing spiked's content, a right to reply or to request a correction, please contact the managing editor, Viv Regan.