The zombie SNP
Humza Yousaf's party is now almost entirely sustained by donations from the dead.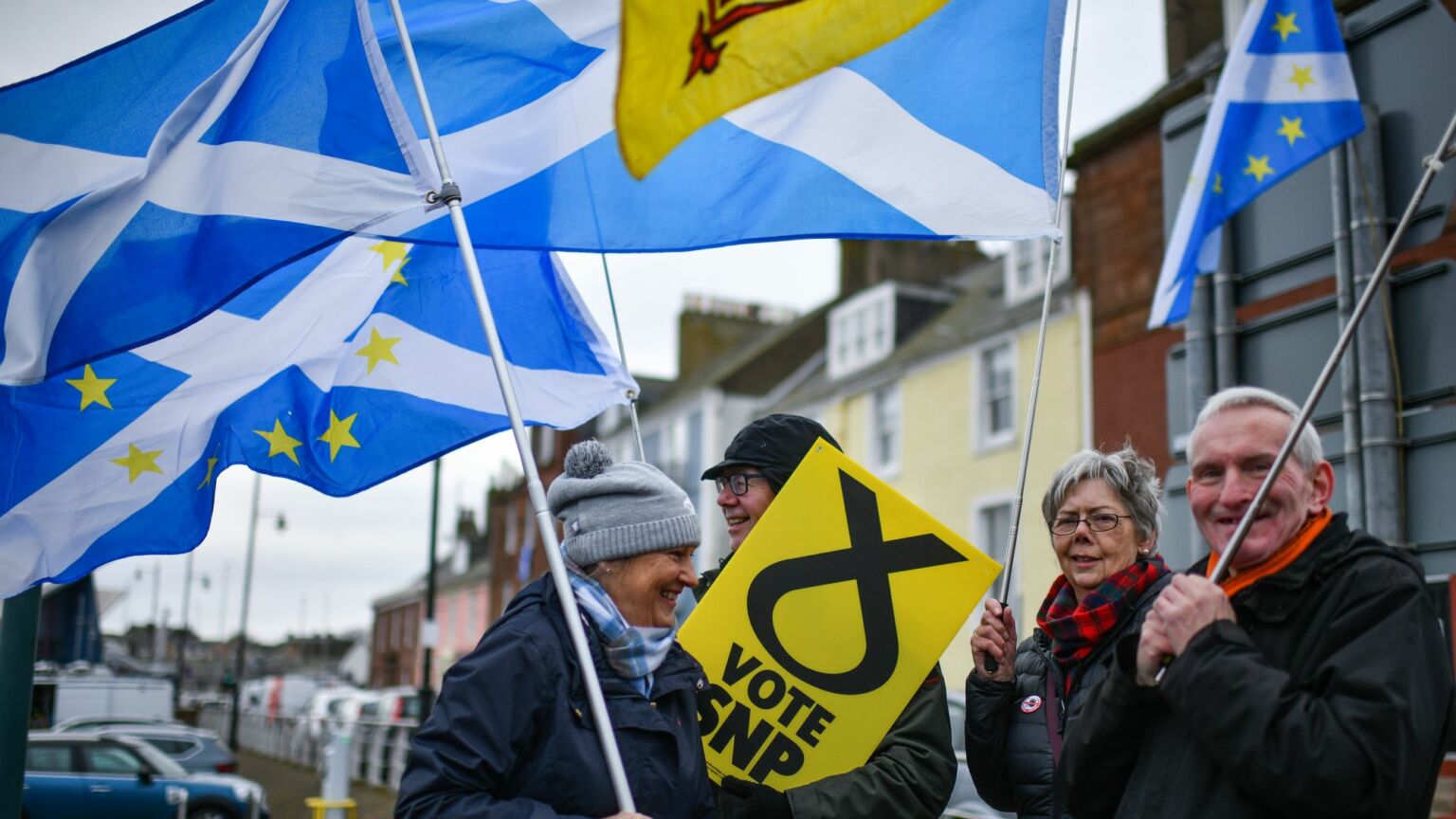 Spare a thought for the poor souls who have to fundraise for the SNP. Long gone are the glory days when celebrity tax exiles, lottery winners and some of Scotland's wealthiest individuals threw money at the Scottish National Party. Big-money donors have fled in droves. In fact, over the past five years, the SNP has received just one donation worth more than £50,000 from someone who is alive.
Yes, you read that last part right. Today's SNP is largely kept going by bequests from the deceased. If you have an elderly parent and someone from the SNP calls them, get power of attorney and pronto.
In fact, donations from the dead represent 91 per cent of the £2million donated to the SNP over the past five years. The only substantial recent donations from people who might actually get to live in an independent Scotland were from Colin and Christine Weir, who scooped £160million in the Euromillions lottery in 2011. The Weirs started giving to the SNP that very year, but they soon became disillusioned. In 2018, they demanded £1million of their donations back.
So what might be behind this drying up of donations? The obvious answer would be the party-financing scandal that has rocked the SNP in recent months. The party's accountants have resigned, the police have raided the party's headquarters in Edinburgh and three of its leading figures have been interviewed under caution – former SNP chief executive Peter Murrell, treasurer Colin Beattie and former leader Nicola Sturgeon. That fetchingly bright blue forensics tent, which went up in Sturgeon's garden in June, was never going to instil potential donors with confidence. But what's more worrying for the SNP is that its donations had actually dried up long before all this.
Beyond the party-financing scandal, another factor may explain the SNP's inability to locate donors with a pulse. In every political party, benefactors are rewarded by access to decision-makers. They get invited to receptions, dinners and other events where they get a frontrow seat to see a party's leaders shine. Unfortunately for the SNP, it seems the more its donors have been exposed to its top brass, the less enamoured they've become.
Some of that may be cultural. Stagecoach founder Brian Souter gave hundreds of thousands of pounds almost every year to the SNP until 2014, which just happens to be the same year Nicola Sturgeon became leader. Souter is a strict evangelical Christian. He's unlikely to have enjoyed polite conversations with Sturgeon about her own religious beliefs, such as in the existence of women with penises.
It may not even be a question of politics or values, but more a reflection of the calibre of the SNP's top team. In the past, the SNP could field larger-than-life personalities like Margo MacDonald, Jim Sillars and Winnie Ewing, each of whom could light up a sizeable town if you wired them to the National Grid. By contrast, the Scottish cabinet is now filled with characters so dull there's hardly a flicker of charisma between them.
Then there's their incompetence. The SNP in recent years has shown itself to be incapable of managing Scotland's economy. Just about every major intervention has courted disaster. Take the SNP's long-running failure to build the ferries needed to serve Scotland's island communities. The two boats it needs, which have still not been made, are now expected to cost a colossal £400million – an overspend of more than £300million. In 2019, the SNP poured £37million into the engineering firm Bifab to build wind turbines, only for the firm to be sold a year later for just £1 to a Canadian buyer. And while the Scottish government gave two steel plants to Sanjeev Gupta's Liberty Steel for just £1 in 2016, the contract also commits the taxpayer to up to £500million in clean-up costs. No one in the world of business, even if they agreed with the party's aims, would trust such people with their money.
The upshot of all this is that the party that has spent decades talking about injecting new life into Scotland will have to continue to rely on money from those who have already given up the ghost. Very few living people want to invest in the future the SNP is selling. This truly is a dying party.
Malcolm Clark is a TV producer.
To enquire about republishing spiked's content, a right to reply or to request a correction, please contact the managing editor, Viv Regan.