Sweden is in denial about its gun-crime problem
Our national self-image as a safe, caring country is starting to unravel.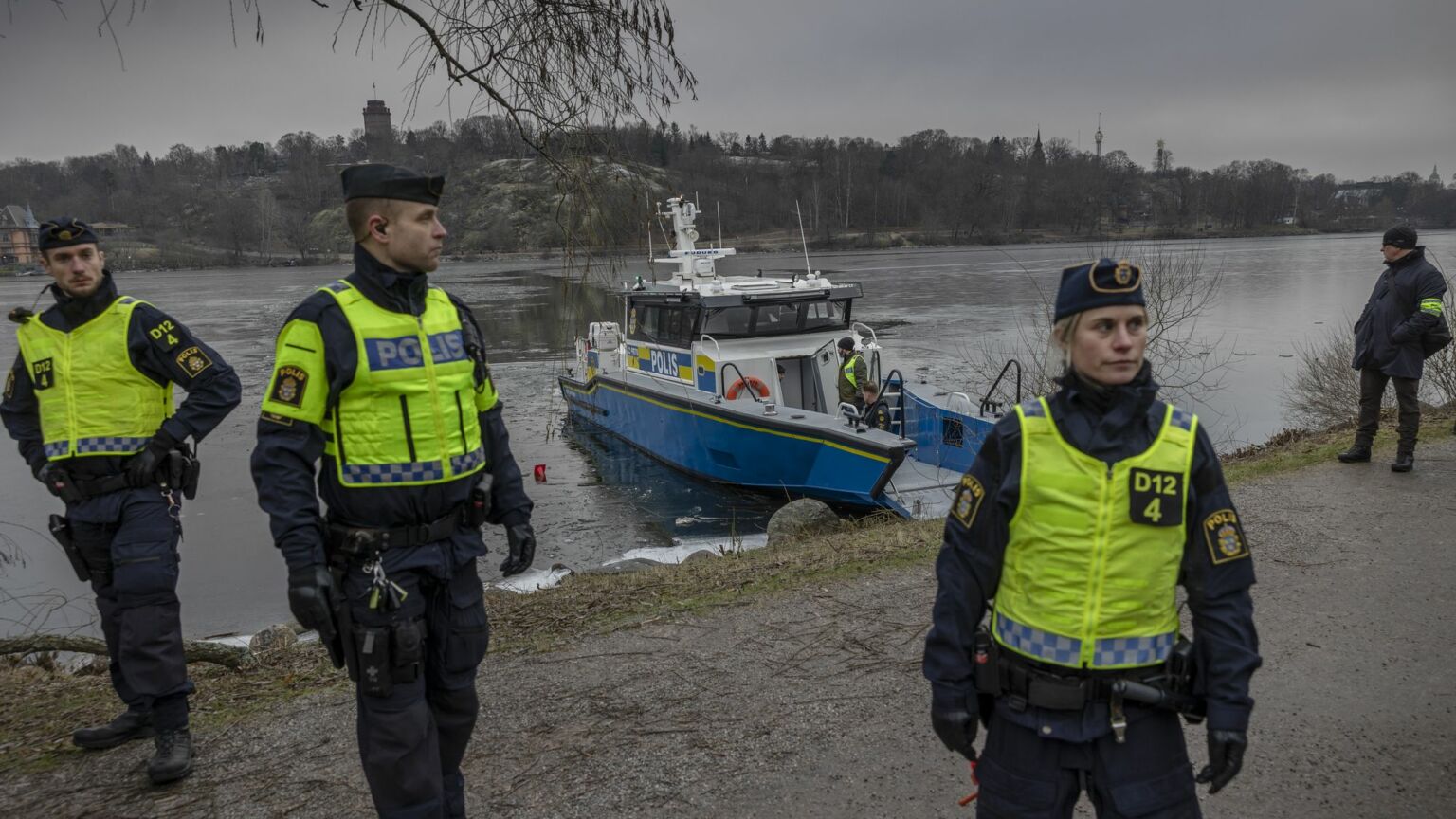 Some years ago, a news report in my local paper in Sweden went viral. Headlined 'Piece of paper on fire in Nässjö', it ran as follows: 'A piece of paper that lay on the ground was burning in central Nässjö last Friday night. Someone had lit the piece of paper and left it on the ground. The burning paper was found and put out by a person living in a house nearby.'
The reason for the story's viral spread wasn't hard to fathom. It captured the absurd dullness of local news reporting. But, in a sense, the sheer uneventfulness of the story also said something about Sweden as a whole.
For many years, Sweden viewed itself as a very safe society. We've always been quick to put legislation in place to prevent individuals coming to harm – from requiring all under-15s to wear helmets when cycling to banning smoking even in outdoor dining areas and other public spaces. So if there's any one news story that could represent Swedishness, it's one about an errant piece of burning scrap paper. It has long been our nation's end-goal to create a society so safe that a piece of paper on fire is a news story.
But that was then. Sweden today is no longer an ultra-safe Shangri-La. Gun crime in particular is surging. On average, there is a shooting every day, and nearly 50 gun homicides were recorded last year alone. Sweden now has the highest rate of fatal gun violence in Europe. And there is also, on average, one bombing a week in Sweden, with over 90 attacks involving explosives recorded in 2022 alone.
The huge surge in gun violence is very hard for us to take in. So hard, in fact, that huge chunks of the Swedish commentariat desperately try to downplay it. All across the media, you'll see attempts to relativise the rise in fatal shootings with reference, say, to the number of people killed in traffic accidents each year.
In one especially absurd case, Jan Guillou, arguably Sweden's most famous columnist, compared the gun-crime problem to the number of people hurt by slipping in their bathtubs. Writing in 2021, Guillou claimed that slippery bathtubs constitute 'a considerably larger threat' to the Swedish public than gun violence does. Elsewhere in the same year, left-leaning journalist Mattias Irving complained that people are talking about fatal shootings while ignoring the 450 people who have died in the workplace over the past 10 years.
Gun violence now makes the headlines daily in Sweden. We tend to lose track of which lethal incident is which. Perhaps it is because it is so depressingly ubiquitous today that columnists try to diminish its gravity. Earlier this year, Sweden's highbrow newspaper, DN, even published an essay entitled 'It is unreasonable that the deadly shootings get all the attention'. Like other attempts to downplay the rise in gun violence, the author claimed that gun violence pales in comparison with more mundane threats. He also mentioned bathtubs.
So what's going on? The reports of rising gun crime seem to be a blow to many Swedish pundits' sense of national pride. They've long luxuriated in Sweden's self-image as a super-safe, humanitarian superpower. But now that we have gone from having the lowest to the highest gun-crime rate in Europe, it is clear that something has gone wrong. Instead of confronting this, however, the cultural elites prefer to trivialise it.
What's more, it is sadly the case that this problem has emanated largely from immigrant communities – especially criminal gangs made up of foreign-born youths, as the Swedish police put it. This should not be used to indulge nasty anti-immigrant prejudices. The majority of foreign-born residents are not guilty of anything, and no social or ethnic group should be blamed for the actions of a very small number of people. Still, many Swedish commentators want to deny there is any problem at all, seemingly out of fear of encouraging the dark forces of the far right. This is a very dangerous approach.
Make no mistake, gun crime in Sweden is a serious problem. We, as a nation, need to face up to it, honestly and openly. Yes, it's a blow to our national pride. But some things in life are more important.
Jacob Sundberg is a writer. Follow him on Twitter @JacobSundberg2.
To enquire about republishing spiked's content, a right to reply or to request a correction, please contact the managing editor, Viv Regan.