We are ruled by political pygmies
Politicians have abandoned their responsibility to revive our economy.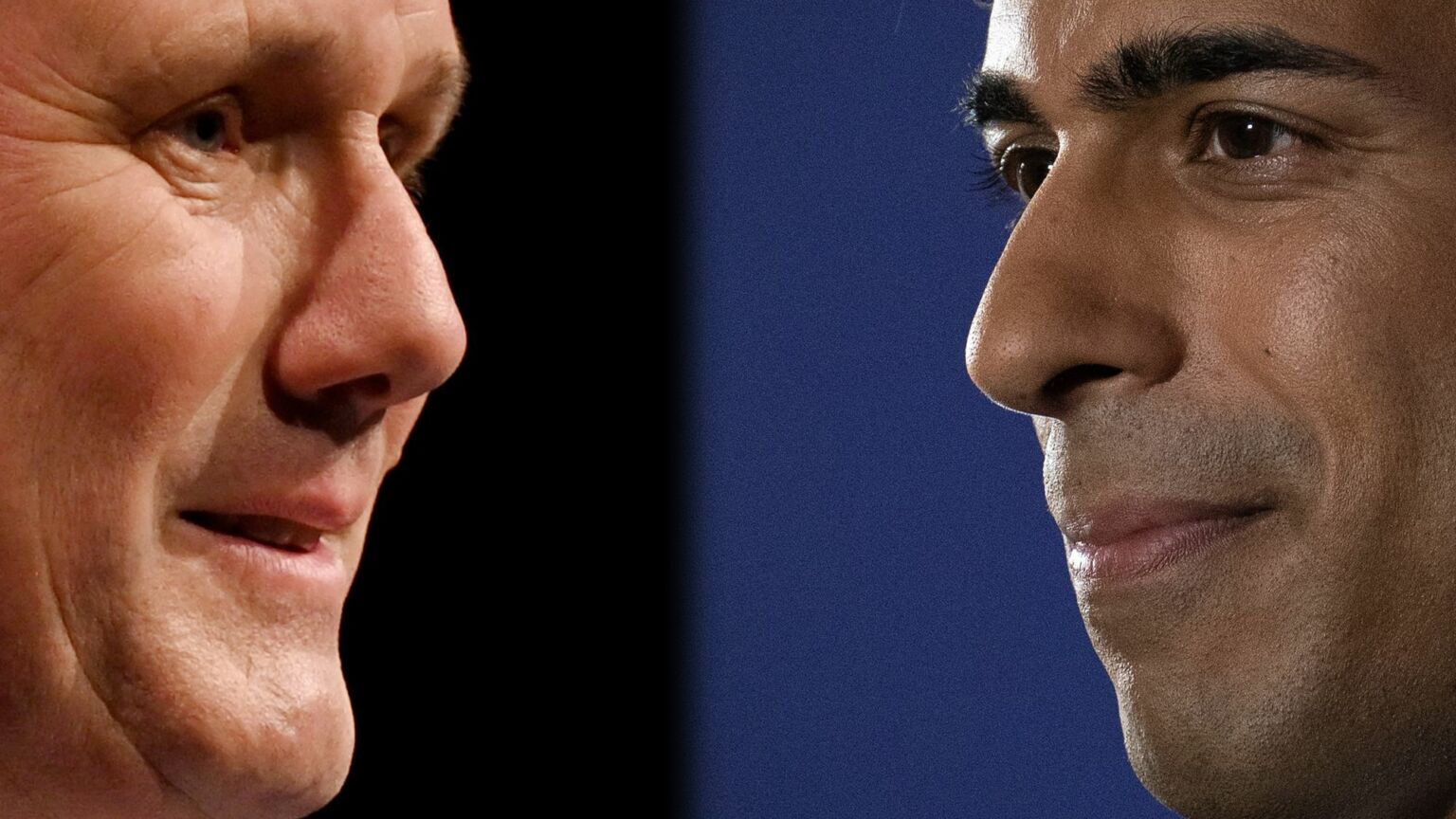 Half a century since it last haunted Britain, 'stagflation' is back with a vengeance. Once again, we are faced with stagnant economic growth coupled with high inflation. Then as now, it is workers who pay the heaviest price for this, through falling real wages.
Yet, however similar things may seem, there is a stark contrast between the approach of politicians in the 1970s and that of those sitting in parliament today. Back then, politicians of all stripes had fierce ideological clashes over how to respond to the economic crisis. Unlike today, there was a serious war of ideas – not just between the two major parties, but within them, too.
You could see this in the response to the sterling crisis of late 1976, under James Callaghan's Labour government, when the inflation rate climbed to 25 per cent and the value of the pound dropped to record lows. Twenty-six cabinet meetings took place between October and December that year. Many of them were documented in great detail in the diaries of Tony Benn, the then secretary of state for energy.
Benn described how these meetings were cauldrons of debate, with cabinet members adopting sharply differing – and, in some cases, radical – positions on how best to address the crisis. Chancellor Denis Healey argued for tough spending cuts as a means to secure a bailout loan from the International Monetary Fund and to calm the markets (and he eventually got his way). At the other extreme, the left-wing Benn tabled his Alternative Economic Strategy, built around import controls and reflation. Meanwhile, somewhere in between, heavyweights such as Anthony Crosland, Peter Shore and Michael Foot all made their pitches to the prime minister. What was clear from the record is that there was a proper and informed debate on the big macroeconomic questions – on the role of the state in demand management, monetary policy, the pursuit of full employment, restoring Britain's competitiveness, and so on.
An ideological divide was also beginning to emerge on the Tory side, between the old One Nation Conservatives, who had supported the postwar economic consensus, and new leader Margaret Thatcher and her followers. Her monetarist doctrine, rooted in the ideas of Friedrich Hayek and Milton Friedman, eventually won out.
Examining today's Labour Party, it is almost impossible to imagine the shadow cabinet engaging in the kind of debates their forebears were having in 1976. Sir Keir Starmer's Labour seems to have no economic principles to speak of, and there is very little debate within the party. Sure, frontbenchers may occasionally make the case for a bit of tax-and-spend redistribution here and there. But, for the most part, they have little to say on the big macroeconomic questions. They have settled into the groove that accepts the market knows best. That business chiefs, technocrats and bankers are best placed to make all the tough economic calls. And that the role of government should extend little further than trying to redistribute resources more fairly.
It was an approach typified earlier this year by shadow chancellor Rachel Reeves when she was questioned about the impact of the Bank of England's hike in interest rates. While she recognised that higher interest rates would cause misery to many families, she also said that it really wasn't the place of politicians like her to question the decisions of central-bank officials. Apparently, the bank knows best and that's the end of the matter.
Following Liz Truss's short-lived tax-cutting experiment last year, the Tories, too, have largely reverted to technocratic type. Indeed, Rishi Sunak arguably owes his ascent to prime minister more to the financial markets than to any democratic process. When he assumed office last year, we were told that the 'grown-ups' were back in charge. What that really meant was that the principle of government by technocracy had been re-established. Reeves confirmed this earlier this month, when she promised that Labour, if elected, will stick largely to the Conservatives' fiscal policies.
This technocratic orthodoxy, although it has solidified in recent years, is really a consequence of those turbulent days of the 1970s. For it was after the economic tumult of the second half of the 1970s, which culminated in the so-called winter of discontent, that the 'Washington consensus' began to dominate. This meant the wholesale privatisation and deregulation of industries, while economic policymaking was delegated to technocrats. Politicians across the divide, including a new and cynical breed of Labour MP, were content for the levers of power to be handed over from elected representatives to unaccountable officials within institutions such as the EU and the Bank of England.
This relinquishing of political authority over the economy, combined with the emergence of the new global market and the ability of multinationals to exert ever more power over elected governments, represented a full-frontal assault on national democracy. Inevitably, this meant that the vote itself started to become devalued. Our politicians still seem oblivious to this democratic deficit.
With no end in sight to the cost-of-living crisis and the UK economy potentially facing recession, our leaders are missing in action. How refreshing it would be to hear someone in politics boldly assert the role of democratic government in navigating these key challenges. After all, the big macroeconomic questions have not gone away. There are still big debates to be had about how we might reinvigorate the economy and make ourselves more competitive and productive; how we might end our over-reliance on financial services and shift the focus to the real economy, where goods are produced and wealth is created; how we might challenge the extraordinary monopoly power of the banks in creating new money; and how we might arrest the decline of our manufacturing base and reverse our perennial trade deficit, and so on.
Today's politicians, so far as they consider these questions at all, are content merely to tinker around the edges. But that is no longer good enough. Our elected representatives have been abdicating their responsibilities for far too long. Democracy demands they start taking them seriously again.
Paul Embery is author of Despised: Why the Modern Left Loathes the Working Class.
To enquire about republishing spiked's content, a right to reply or to request a correction, please contact the managing editor, Viv Regan.