Taylor Swift: self-censorship is sanitising pop
The vogue for re-recording 'offensive' lyrics is taking all the bite out of music.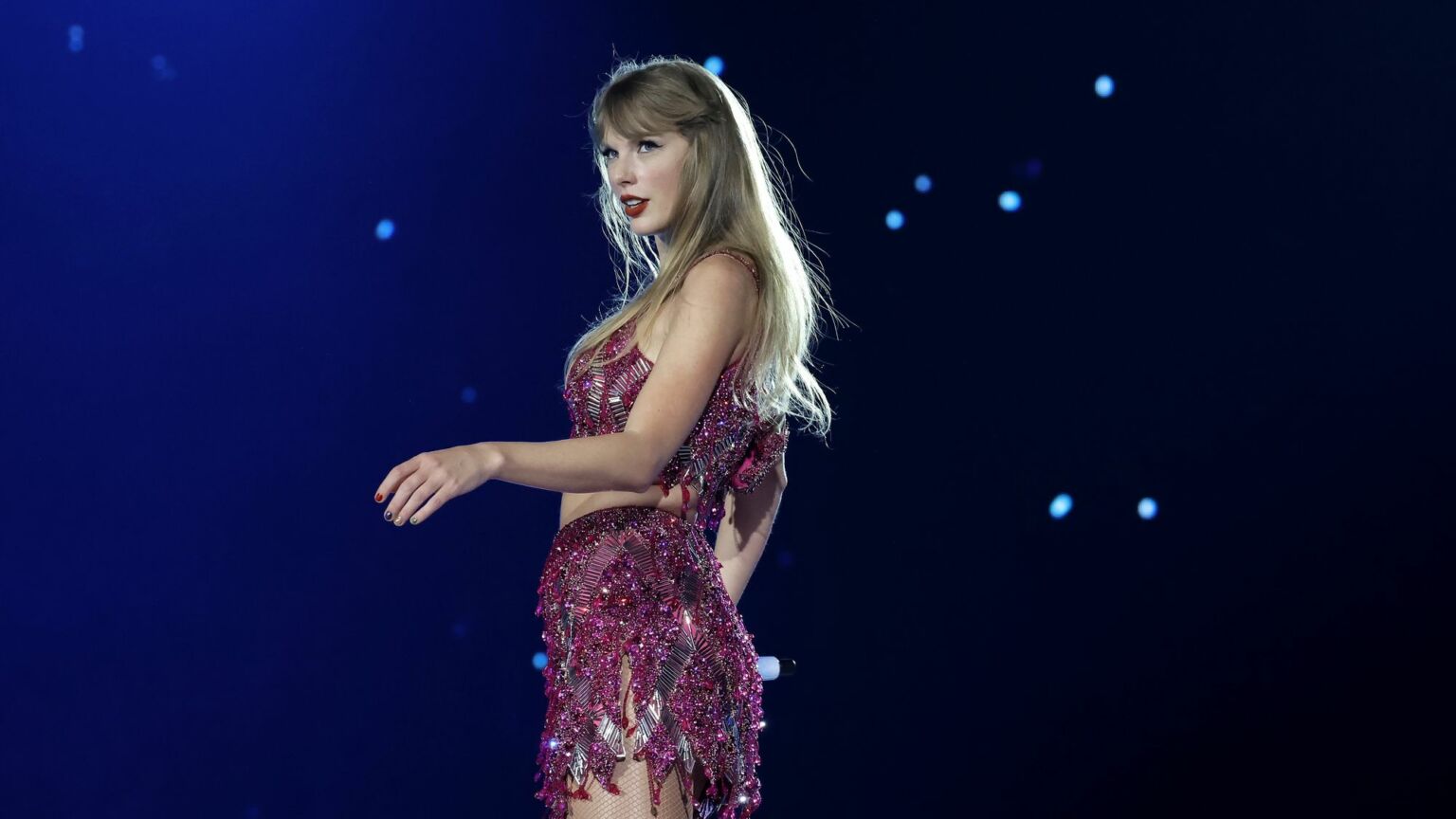 Taylor Swift has become the latest popstar to re-record her lyrics in order to avoid causing offence. A new version of her 2010 song, 'Better Than Revenge', appears on the re-release of her album, Speak Now (Taylor's Version). In the original song, Swift takes aim at 'an actress' her ex ran off with, who is 'known for the things she does on a mattress'. In the 2023 re-record, this line is swapped for something more innocuous about moths being drawn to the flame.
Some fans have cheered the move, claiming that the original lyrics were 'slut-shaming' the unnamed actress. Others are less keen. After all, the original album was supposedly written as no-holds-barred confessional of Swift's failed relationships. The new, more anodyne lyrics clearly lack the rawness and bitterness of the original.
The new lyrics for 'Better Than Revenge' are not the only change to the album in this re-release. Swift has been re-recording most of her back catalogue since 2021, following a dispute with her former record label over the ownership of the master recordings. The re-release is deliberately intended to make certain changes for 'Taylor's Version'.
Of course, Swift has every right to re-record her songs, and the originals are still available to stream or buy. The problem is that this is far from an isolated incident. The re-recording of song lyrics is becoming more and more common. Supposedly offensive words and phrases are being scrubbed out, usually just to appease the mob on social media. And pop music is being sanitised in the process.
Both Beyoncé and Lizzo re-recorded songs last year – in both cases, to remove the word 'spaz'. They were accused of ableism, even though this was clearly not intentional. In black American slang, 'spaz' means 'freak out or lose control', and it has none of the offensive connotations it has in the UK, where it is a derogatory term for disabled people. When even megastars like Beyoncé are allowing social-media users to effectively rewrite their lyrics, it's clear that the easily offended have the upper hand.
In fact, some artists have gone further than changing their lyrics. In response to the Black Lives Matter protests in 2020, the band formerly known as the Dixie Chicks cut the 'Dixie' from their name. It turns out that the word dixie derives from the Mason-Dixon Line, which separated the northern and southern states in the US in the 1760s. The Chicks were worried that people would think their old name was glorifying slavery in the South. (Literally no sane person thought this.)
Demands for artists to change their lyrics or clean up their act are nothing new, of course. But what has changed in recent years is that bands and singers no longer seem prepared to rebel against censorship. Just over a decade ago, when BBC Radio 5 Live asked Rage Against the Machine not to swear during a live performance of 'Killing in the Name', lead singer Zack de la Rocha yelled the infamous line, 'Fuck you, I won't do you what you tell me!', even louder than usual. Back in 1967, Mick Jagger reluctantly agreed to change the lyrics of 'Let's Spend the Night Together' to 'let's spend some time together' for a performance on the Ed Sullivan Show, but he at least made his irritation clear with an exaggerated eye roll. For most of the history of pop and rock music, censorship was seen as something to resist, circumvent or to mock.
Today's artists, on the other hand, appear to be taking the initiative to censor themselves. Sometimes this is in response to pressure from the mob, as we saw with Lizzo and Beyoncé. In other cases, as with Taylor Swift, self-censorship can be preemptive rather than reactive. Perhaps we can expect more artists or even whole record labels to start sanitising their back catalogues to ward off potential Twitter storms.
This drive to expunge any lyric that might cause offence is creating a stifling climate for pop. It risks stripping artists of the freedom to push at boundaries, and to explore the less savoury aspects of life in their music. Swift's catty lines about her exes' new girlfriends may not be the height of artistry, but they at least add some much-needed bite to a song that's supposed to be about revenge.
Perhaps it's time for pop artists to rediscover their grit.
Ella Whelan is the author of The Case For Women's Freedom, the latest in the Academy of Ideas' radical pamphleteering series, Letters on Liberty.
To enquire about republishing spiked's content, a right to reply or to request a correction, please contact the managing editor, Viv Regan.