Booze, the greatest invention of all
Alcohol has made an incredible contribution to humanity.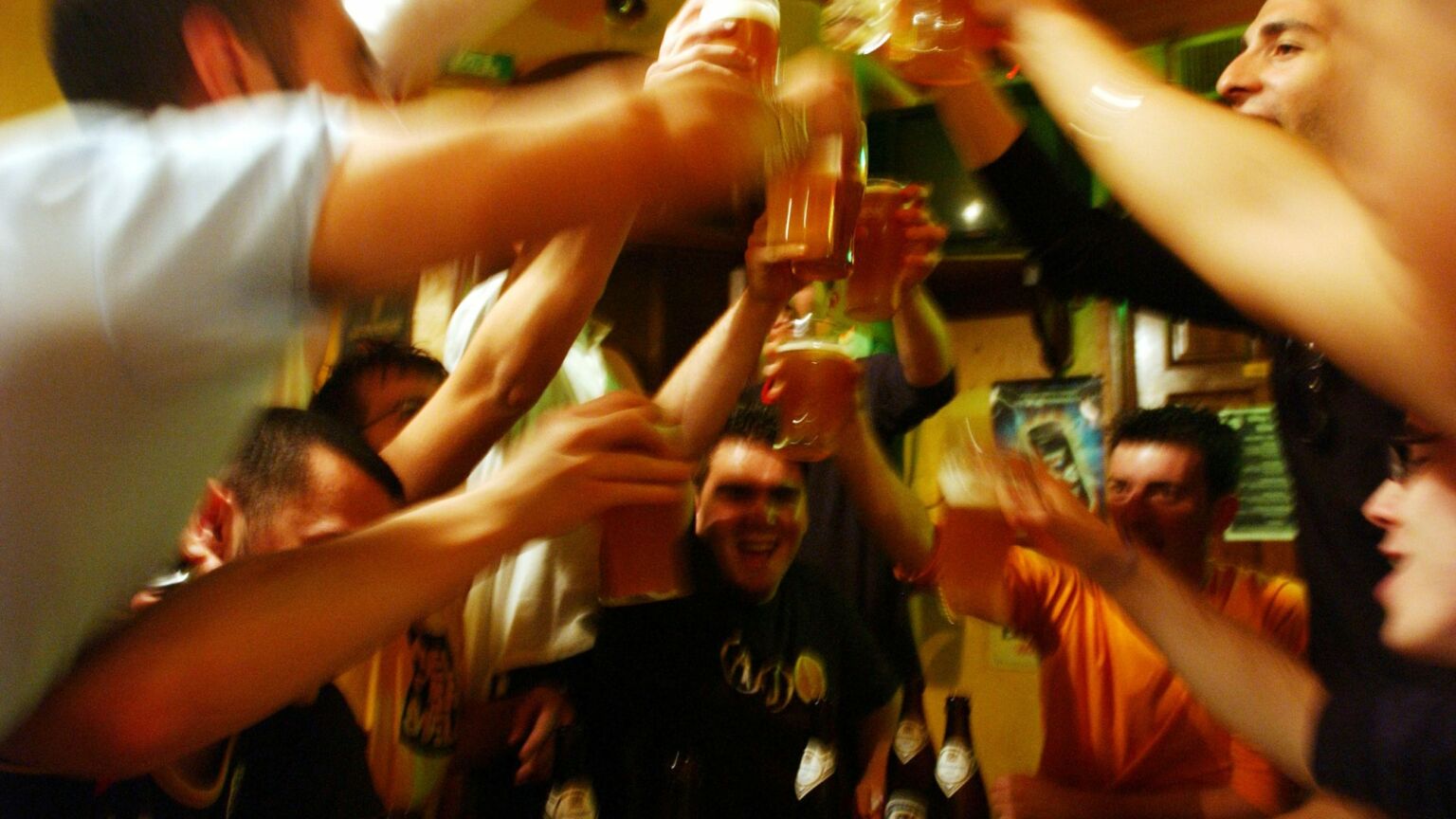 When considering mankind's greatest discoveries and inventions, people tend to choose things like the development of the steam engine or moveable-type printing. Their significance can't be doubted, of course. But there is one enormously important invention, one which casts such an enormous shadow over humanity that it tends to get overlooked.
It's alcohol. Booze. Hooch. The good stuff.
The oldest brewery ever discovered – by archaeologists, in a cave near Haifa, Israel back in 2018 – is an astonishing 13,000 years old. That's how long the bar has been open for. For context, 13,000 years ago there were still sabre-toothed tigers roaming around Britain and Stonehenge hadn't been built yet. In fact, it wasn't going to be built for another 8,000 years.
The chances are that this particular brewery wasn't even the first one in the world. It's just the oldest one we've found so far. In any event, it means that we have been drinking for longer than we have been farming – the invention of which is dated to about 12,000 years ago. For some humans, finding a drink has always taken priority over having a meal.
It's almost comforting to think of our forebears, sitting huddled in furs in caves with the comparatively new innovation of fire to keep them warm, while also having a small beaker of ale to get them through the night. It seems that they, too, might have found solace in a beer. You can only imagine they needed it.
This is alcohol's great gift to humanity. It doesn't just help keep the cold out, it's also a brief psychological off-switch from the great treadmill of life. It's a cup of transcendence, one that comes without the need to light scented candles and squat on a mat in Lycra. It untethers the brain from the immediate and allows it to roam free.
Alcohol also brings people together – to celebrate, to commiserate, to fornicate. And sometimes to do all three at once. It's done so for as long as we've been having parties, whether in caves, hovels, regency palaces, flats or suburban semis.
Many of us wouldn't be here today but for the socially lubricating effects of alcohol. Because somewhere along the way, the introvert among your lineal ancestors would not have crossed the dancefloor without the assistance of Dutch courage.
And what about its impact on art and our culture? How much of that has emerged from the cauldron of life, enabled and abetted by booze? It's impossible to disentangle it really, because alcohol and homo sapiens have been bedfellows for so long.
So when people castigate alcohol and demonise it, it is clear that they don't understand its fundamental societal importance. For here is a drug – a wonder drug, let's be clear – that has accompanied us as a species from the Stone Age to the Age of AI. And it will no doubt accompany mankind to Mars in the 2030s.
Given all the other accomplishments of mankind, booze hasn't exactly held us back. Perhaps we could have reached this point of development sooner, say in the 1800s, if we had not been getting so smashed. But somehow, I doubt it.
To describe alcohol as a wonder drug is not to seek to conceal its hazards – the key word is drug, of course. It needs to be handled with care and respect. Like nuclear energy – another fantastic human innovation – it comes with dangerous trade-offs.
Perhaps we have too much booze in our societies. Perhaps too many of us drink more than is strictly healthy too often. But I don't believe that we need to regulate it any more than we already do. Nor do we need to shout at drinkers, lecture them on the evils of alcohol, and attempt to shame them into sobriety.
The history of the war on drugs shows that banning or excessive regulations are useless in the face of human desire. Likewise, the American interwar flirtation with prohibition on alcohol did little to stop people drinking, but it was a gift to gangsterism.
The suggestion that we should have a minimum price on alcohol, to discourage people from drinking, is also palpably absurd. It has been tried in Scotland and it has failed miserably. It doesn't stop people from buying booze. It just pushes them to drift down the value chain and drink ever cheaper forms of alcohol. Eventually, people will turn to smuggled goods.
No one would invent alcohol now, of course. But there's no doubt it serves us well, and it has done so since time immemorial. So let's not damn it, but celebrate it for its enormous contribution to humanity. It's time we raised a glass to booze.
To enquire about republishing spiked's content, a right to reply or to request a correction, please contact the managing editor, Viv Regan.