We need new literary heroes
British literature is tired, conformist and full of Remoaners.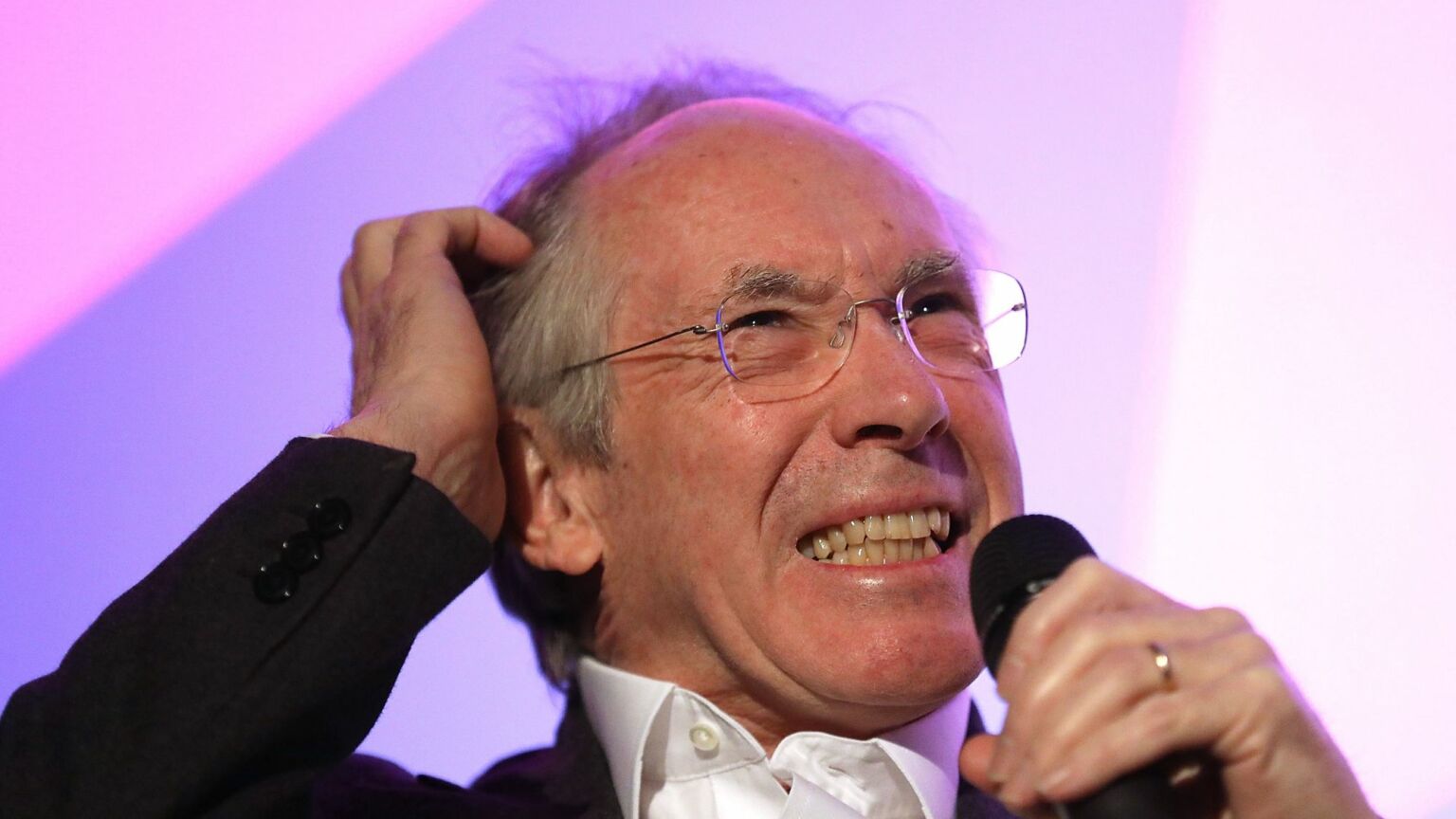 In the 1980s, the British literary world was dominated by the 'Old Gang' of Martin Amis, Salman Rushdie, Ian McEwan and Julian Barnes. The words Evelyn Waugh used to describe WH Auden, Stephen Spender and Christopher Isherwood's influence in the 1930s could equally be applied to this quartet: they 'ganged up and captured the decade'.
And what a decade it was for them. Thanks to the Thatcher government's embrace of globalisation, foreign money flowed into London and multinational corporations swallowed up independent publishers. At the same time, literary fiction became trendier than ever. As publishers realised the value of publicity, the Old Gang found themselves continually profiled on newspaper front pages – as much for their latest personal scandals as for their latest literary releases.
This was especially true for the late Martin Amis. He was the literary posterboy of the 1980s and 1990s. His novels, Money and London Fields, were feted for their satire of Margaret Thatcher's Britain, while his personal life was pored over in granular detail. We learned about everything, from his divorce to his emergency dental surgery.
However, by the time the 2010s came around – in Tony Blair's words, the autumn of globalisation – the Old Gang had established itself as the old guard.
Amis's critique of Thatcher's Britain had morphed into an elitist contempt for ordinary people. His 2012 book, Lionel Asbo, supposedly a 'State of England' satire, reads as a sneering and ignorant account of working-class life. Rather than offering a clear picture of the state of the nation, Lionel Asbo simply betrays Amis's own class prejudices.
The rest of the Old Gang became equally snobby. Even Salman Rushdie – a courageous hero of free speech, living in hiding from the Iranian fatwa – has not escaped the orthodoxies and prejudices of the literati. In recent years, Rushdie has claimed Brexit was an expression of imperial nostalgia, and chalked Trumpism up to white America being 'unable to stand' a 'black man in the White House' – ie, Barack Obama.
Then there's Barnes and McEwan, who have devoted three novels between them to attacking Brexit. They have described the impulse behind the vote as 'masochistic' and 'depraved'.
As David James writes of McEwan in the Critic, our literary heroes have become 'indistinguishable' in their 'views and tone' from the 'sanctimonious op-ed pages of the New York Times and the Guardian'.
But what heights our heroes have fallen from. The Old Gang used to exercise artistic licence to push against cultural boundaries. Now they are among the ones policing those boundaries, by lecturing the rest of us for holding the 'wrong' views.
Take McEwan's tendentious satire of Brexit, The Cockroach, published in 2019. This book reduces the vote to leave the EU to the work of cockroaches infesting human bodies. It's as if McEwan has given up trying to understand the views of half of the UK. As he himself admitted, he wrote The Cockroach 'to comfort and entertain those who already believe that the Brexit project is deranged'.
The young McEwan wouldn't have dreamt of writing a novel composed of little more than liberal-elite prejudices. His first collection of short stories, First Love, Last Rites (1975), earned him the nickname 'Ian Macabre'. He wrote unflinching, morally challenging stories about incest, paedophilia, pickled penises, pregnant rats, murder and more incest. There was an eeriness and an edge to McEwan back then: his writing was intentionally disturbing; it was written to shock the audience, not to preach to the choir.
While McEwan's early work explored the murky depths of humanity, his more recent work has explored nothing much at all. His characters are now mere mouthpieces for his political positions.
Lessons, published last year, is a case in point. Written during lockdown, it is pitched as a sociopolitical 'epic', charting the folly of the Baby Boomer generation. In reality, it's a meandering 500-pager, which reads as both a stylistic pastiche of his earlier work and, worse still, as a protracted moral lecture (particularly on the stupidity of Brexit and the charlatanism of its champions). At one point, McEwan pompously reminds the reader: 'Nothing is so dishonourable in a civilised nation as to permit itself to be "governed" without resistance by a reckless clique that has surrendered to depraved instinct.'
The problem here is not so much that our literary establishment is dominated by Remainers – I myself voted Remain. No, the problem is that its output only ever expresses its own prejudices and political views. This sanctimonious moralising makes for dreadful literature.
We need to question our increasingly bland bien pensant literary establishment. Where's the energy and vitality of the early McEwan and Amis? Or the verve of the working-class 'Angry Young Men' of the late 1950s? Which writers today are going to stir some shit up – and get papped while doing it?
It's time for some new heroes to emerge.
Bradley Strotten is a writer and founding member of the Free Speech Champions. Follow him on Twitter @BradStrotten.
To enquire about republishing spiked's content, a right to reply or to request a correction, please contact the managing editor, Viv Regan.