The dark genius of Martin Amis
His brilliant satires of 1980s Britain reflected a unique literary talent.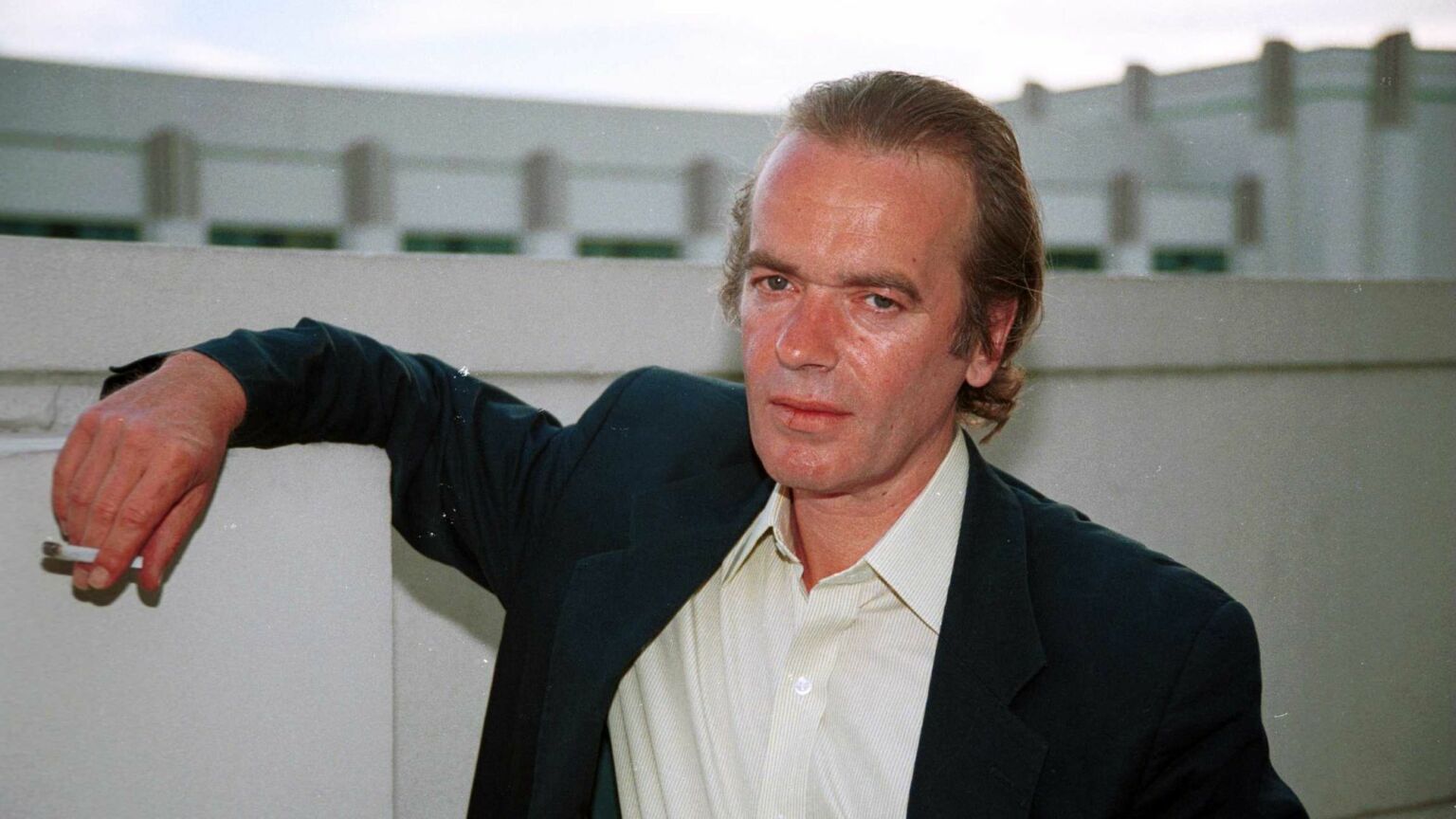 Novelist Martin Amis, famed for his scathing satires of 1980s Britain, died this weekend aged 73.
Martin was the son of Kingsley Amis and stepson of Elizabeth Jane Howard, who were both brilliant novelists. Kingsley may have pretended to be a right-wing pub bore, but his writing was always laugh-out-loud funny, from the best campus novel, Lucky Jim, right through to the comically terrifying Ending Up. Howard's novels often turned on middle-class anxiety (most alarmingly in Falling) and she was not well-treated by Kingsley. But she did save Martin from ignominy. At school, he was entirely uninterested in academic work, until she encouraged him to take up the classic English writers at 17.
The younger Amis was always in danger of being overshadowed by his father's reputation. He needn't have worried. He earned a strong following of his own with his first three novels. The Rachel Papers (1973) was an entertaining foray into first love. That was followed by Dead Babies (1975), a parody of an Agatha Christie country-house mystery, centering on the raucous, druggy antics of the young, beautiful and dissolute. And then there was Success (1978), a tale of two brothers marked by failure and success who gradually exchange places with each other.
These earlier works were all pretty strong, but it was not until Money (1984) and London Fields (1989) that Amis found his voice. In both, Amis captured the grasping acquisitiveness of the 1980s through the invented vernacular of its lead characters, such as John Self (Money) and Keith Talent (London Fields). They read like literary versions of Harry Enfield's 'Loadsamoney'. Amis once said that style is not something that you add later. And style rather than plot certainly drove both Money and London Fields.
In The Information (1995), Amis focussed on the theme of male rivalry in the shape of two university friends turned writers: Richard Tull, cerebral and difficult, and Gwyn Barry, popular and undemanding. Tull grows increasingly envious of Barry's success and sets out to destroy him. At the time of its publication, The Information was overshadowed by Amis's own falling out with his fellow novelist, Julian Barnes. Amis had sacked Barnes's wife, Pat Kavanagh, who had been his agent. As a result, some thought that Gwyn Barry was Barnes – and maybe he was. But The Information was at heart about jealousy and inadequacy.
In The Information, Tull proposes a book to a publisher called 'The History of Increasing Humiliation'. It will account, he says, 'for the decline in the status and virtue of literary protagonists. First gods, then demi-gods, then kings, then great warriors, great lovers, then burghers and merchants and vicars and doctors and lawyers. Then social realism: you. Then irony: me. Then maniacs and murderers, tramps, mobs, rabble, flotsam, vermin.'
I heard Amis provide a shorthand version of this on television at the time. 'First gods, then kings, then heroes, then us, and now them.' Here was the view of history as it appeared to the middle classes at the time, betraying a fear that the plebs had taken over.
Amis's work never again reached the heights of his achievements during the 1980s. From that point on, he seemed to yearn to be taken more seriously. It led him to claim a moral authority he had never really earned. Some of his non-fiction, such as his 2003 study of Stalin's crimes, Koba the Dread, seemed pointless. No one needed to be told that Stalin did terrible things. It seemed like Amis was trying to take a shortcut to profundity.
Amis's shift from raucous satire to po-faced commentary may have been prompted by the row on the Booker Prize panel in 1989 over London Fields. Some of the judges complained that his treatment of women was one-dimensional, leading to London Fields not being shortlisted. This seemed to trouble Amis, as if it highlighted his moral shortcomings.
His subsequent moral posturing came at the cost of his literary talent. His 1980s protagonists, like John Self and Keith Talent, are engrossing because they are gross. They are id-driven protagonists. They speak to our darker side. Many cannot bear Amis for this very reason. But that was what was great about him.
Sadly, it is not possible to leave Amis in peace without looking at the unique failure that is Lionel Asbo (2012). Billed as Amis's 'State of England' novel, Lionel Asbo was essentially Remoanerism before Brexit. It presents a hateful caricature of an ageing skinhead estate-dweller with pitbull terriers. Asbo (named after the acronym for New Labour's Anti-Social Behaviour Order) conveys none of the subterranean energy of a Talent or a Self. And the book sheds no light on our times. The only insight it provided was into the prejudices of Amis and his class.
Amis's later works may have fallen far short of the heights of his earlier work, but what heights they were. So (re-)read Money and London Fields. I promise you it's worth it.
To enquire about republishing spiked's content, a right to reply or to request a correction, please contact the managing editor, Viv Regan.