Pearl Davis: a troll made by outrage culture
We need to stop reacting hysterically to these lame provocateurs.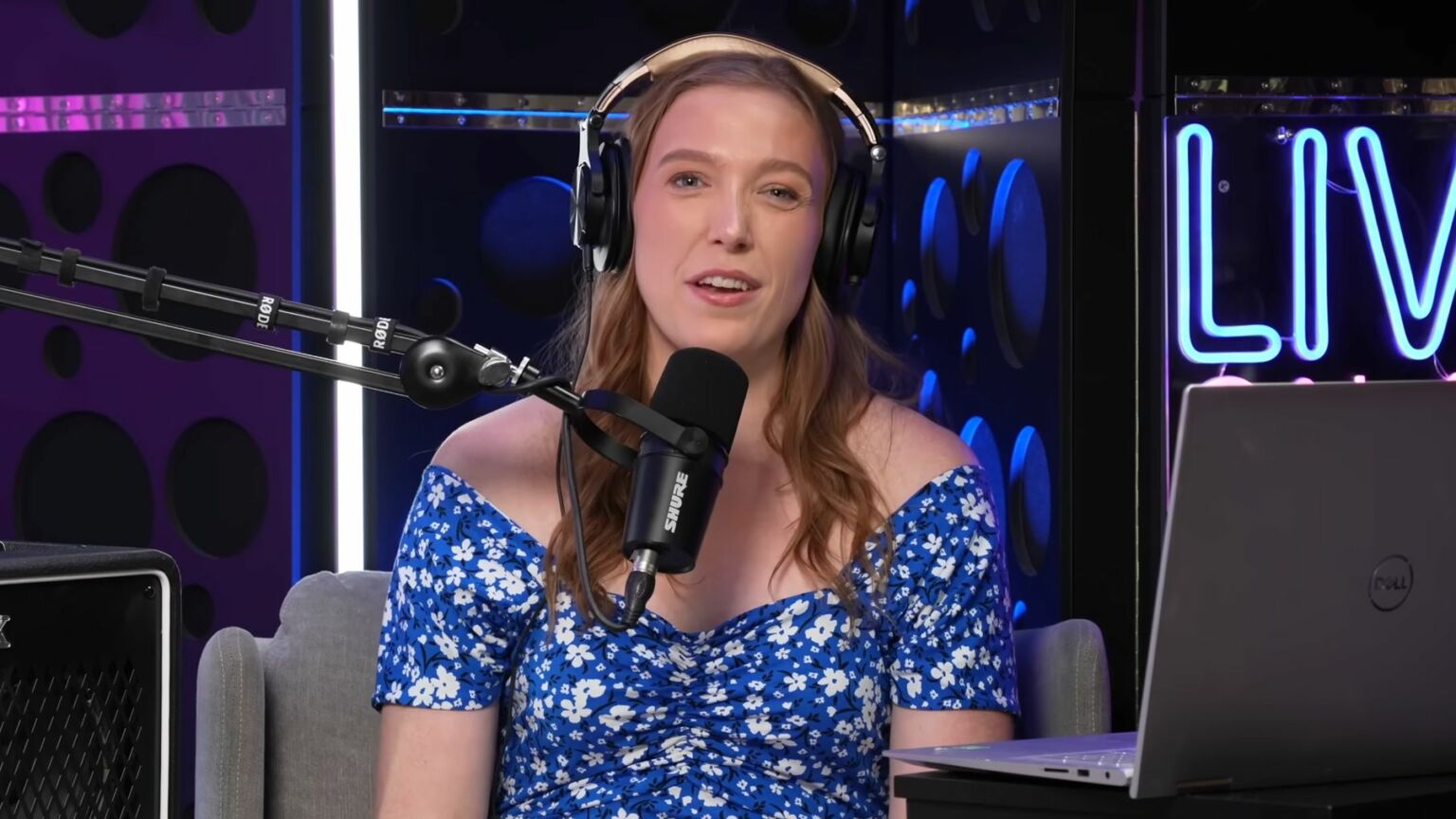 Remember Katie Hopkins, Milo Yiannopoulos or Roosh V? Ten years ago, these three were the master trolls of social media. Most of their bile was aimed at feminism – and at women generally. Every utterance provoked a frenzied reaction. They rode a wave of outrage to become internet celebrities. Yet now they have largely been forgotten.
Today, a new generation of trolling influencers has emerged. And once again, the world is freaking out. By now, everyone has surely heard of Andrew Tate, who was at one point the most searched name on the internet. (He has been under house arrest in Romania since March, when he was charged over allegations of rape and sex trafficking.) And then there is Pearl Davis, who is widely described as the 'female Andrew Tate'.
There is now a widespread fear that these influencers' views on women could poison the minds of the younger generation. As a result, Tate has been banned from most social-media platforms. Davis was banned from TikTok last year – seemingly because she referred to overweight women as 'whales' – and there are calls for the other platforms to follow suit.
Certainly, Davis's views are ugly and reactionary. She has said on various online platforms that women shouldn't vote, that divorce should be banned and that older women are much uglier than younger women. She sees women as entirely at fault for unwanted pregnancies and the men who cheat on them. This is a harsh, hectoring view of women and a rose-tinted view of men. But however much we might disagree with these views, calling for censorship is not the answer.
It is obvious that this kind of content is designed to spark outrage. Outrage leads to attention and to clicks, which in turn can create a larger following. Davis's YouTube channel has amassed 1.6million subscribers. She managed to gain over 900,000 followers on TikTok before she was banned. This following has also led to mainstream-media attention. Davis was recently invited on to Piers Morgan's show, where she was given a stern telling off. Her appearance has been viewed by 3.5million people online.
This is why calls to ban the likes of Davis are so counterproductive. Every hand-wringing op-ed, every furious tweet, and every televised bust-up merely feeds the outrage machine. This kind of trolling can only succeed if the victims take the bait. The outrage economy depends on people reacting hysterically.
In any case, however much attention these kinds of ideas can get online, we shouldn't worry too much about them gaining a foothold in wider society.
It is unsurprising to me that Andrew Tate's audience is mostly made up of teenagers. After all, what does a man who proudly calls himself a misogynist have to say to men his own age, most of whom have families, normal jobs and responsibilities? Tate represents a very adolescent idea of masculinity. He speaks mainly to a cohort of boys who are still just about young enough to find the opposite sex confusing.
Similarly, as a mother, I don't expect I'm going to glean much wisdom from the 26-year-old Pearl Davis. Her rigid, simplistic views on relationships ring utterly hollow. It is not worth losing any sleep over such infantile ideas. The young people who are drawn to her output will surely see sense and grow out of it eventually, just as most of those who grew up on Milo have done.
The best way to deal with attention-seekers like Davis is not to ban them or wring our hands over them. We need to learn to just ignore them.
Candice Holdsworth is a writer. Visit her website here.
To enquire about republishing spiked's content, a right to reply or to request a correction, please contact the managing editor, Viv Regan.