Milan Kundera and the tragedy of Central Europe
The late author perfectly captured the inhumanity of Stalinism.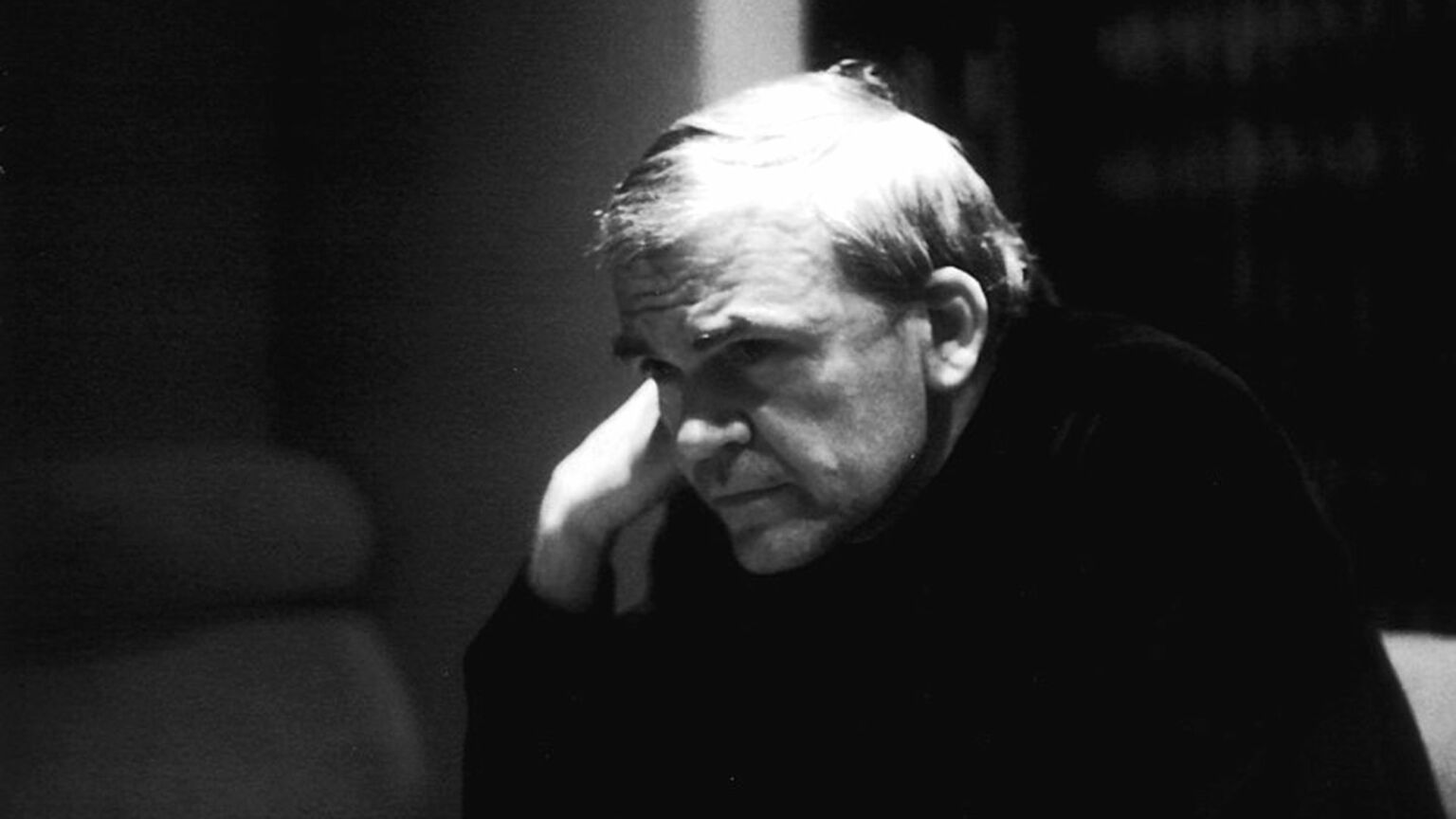 The death of author Milan Kundera last week, at the age of 94, caught me unaware. I had been thinking a lot recently about the cultural faultline that divides Central from Western Europe. I had been particularly struck by the readiness of Central Europe to absorb Anglo-American values, while retaining an attitude towards life that distinguishes it from the West. Perhaps more than any other major Central European cultural figure, Kundera personified this East-West tension.
Born in the Czech city of Brno in 1929, Kundera began writing under the shadow of the Czechoslovak Stalinist regime. After Soviet troops crushed the Prague Spring of 1968, he fell foul of the resurgent Communist rulers and emigrated to France in 1975. From that point on, he seemed to withdraw from any involvement in Czech affairs. He declared that he was now a French author and began writing in French. He even sought to prevent the translation of some of his work into Czech.
Outwardly, he had shed all trace of his Czech background. Sections of the French cultural elite regarded Kundera as one of their own. After his death last week, the Paris-based newspaper, Libération, stated that Kundera was born Czech and died French.
This is perhaps all a little too neat. It is likely that Kundera, who had turned increasingly inwards over the years, died neither Czech nor French. Rather, he seemed to have reconciled himself to a state of homelessness. Indeed, his later novels increasingly expressed a sense of exclusion and estrangement from the world around him. Whether or not he wanted to transcend or embrace the condition of being in exile, we will never know.
Many regard Kundera's The Unbearable Lightness of Being as his most important novel. Published in 1984, it revisits the Prague Spring. The main protagonist is Tomáš, a Czech surgeon and intellectual. After refusing to pledge allegiance to the Soviet Union, Tomáš quits his position and becomes a window cleaner. Tomáš is also a consummate womaniser who feels the need to rationalise his promiscuous attitude to sex through the language of philosophy. The 'unbearable lightness' in the novel's title refers to the lack of weight Tomáš attaches to sex and love. As a story of the uneasy relationship between infidelity and love, The Unbearable Lightness of Being is second to none.
Unfortunately, Kundera's eagerness in The Unbearable Lightness of Being to philosophise about the meaning of bed-hopping can become pompous and self-indulgent at points. Some of Kundera's critics, like American writer Katie Roiphe, saw this pomposity as part of an 'obscure Eastern European' tendency to seek 'profundity in moral lapses'. This is unfair. It's far more likely that Kundera's pop-philosophical exploration of infidelity was influenced by the French and American cultural milieu he was immersed in from the 1980s onwards.
Kundera's greatest novel is his first. The Joke, published in 1967, offers a profound, yet humorous critique of life under a repressive, bureaucratic Communist regime. More than any other work of fiction, The Joke exposes the blundering irrationality and inhumanity of the Stalinist system. Written with a biting irony, The Joke sheds a powerful light on the Kafkaesque world Kundera and his fellow Czechs were forced to live in.
At the same time, Kundera successfully defied the powers that be. Although The Joke's release was delayed by censors, the authorities eventually agreed to publish it. The Joke showed to Kundera's readers that it was possible to find a way to resist oppression through humour. It is Central European literature at its best.
Despite his declaration that he was a French author, Kundera could never quite uproot himself from Central Europe. His essay, 'The Tragedy of Central Europe', published in 1984 in the New York Review of Books, showed how Central Europe had long been integral to Western and European culture, but the West had always failed to realise this. So when Central Europe was taken by the Soviet Union in 1945, the West was unable to see this for the tragedy it really was.
Even today, Kundera's words ring true. The West still does not quite get Central Europe. Its leaders certainly haven't grasped the fact that Western civilisation is defended far more vigorously in Central Europe than elsewhere on the continent. Perhaps the experience of being subjugated for so long has encouraged Central Europeans to fiercely hold on to Western traditions and values. After all, this is a world they once thought they had lost forever.
Milan Kundera captured this predicament like no other before him. When Central Europeans speak today, they are unmistakably his heirs.
Frank Furedi is the executive director of the think-tank, MCC-Brussels.
Picture by Elisa Cabot, published under a creative-commons licence.
To enquire about republishing spiked's content, a right to reply or to request a correction, please contact the managing editor, Viv Regan.