The Joke: still no laughing matter
Milan Kundera's darkly comic tale still strikes an ominous chord.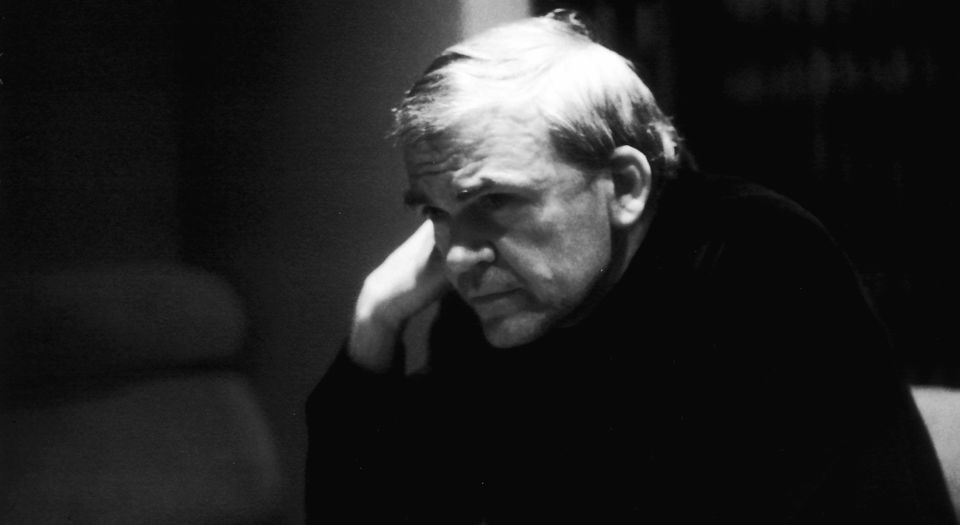 When The Festival of Insignificance, Milan Kundera's latest novel, was published in English translation in 2015, responses to it were sceptical. Typically Kunderan celebrations of women's bodies in The Festival came close, Diane Johnson wrote in the New York Times, to 'unreconstructed prurience'; there was a sense that 'what he has to tell us seems to have less relevance… that the world has run beyond some of the concerns that still preoccupy him'.
Jonathan Coe wrote in the Guardian of Kundera's 'problematic sexual politics', while Alex Preston said that even Kundera's greatest novels – The Book of Laughter and Forgetting (1979); and The Unbearable Lightness of Being (1974) – seemed 'a little more adolescent and posturing… 20 years later'. For those of us who grew up reading Kundera's work – that entrancing mixture of playfulness, high seriousness and, above all, irony – it was frustrating to see him so casually dismissed. Kundera's novels, one could argue, are more timely and relevant than ever: take The Joke from 1967, which in the UK at least has surely found its moment, transcending its Czech setting and with things to tell us urgently about the here and now.
The Joke, Kundera's first novel, is set in postwar Czechoslovakia, when Stalinist communism was being established and even embraced, particularly by the young. It is a time of massive upheaval, chillingly convinced of its own progressiveness, when to voice a word of doubt or caution is automatically to be unorthodox and, most treacherously, 'negative'. State and people are morally censorious: nothing can be light or apolitical, and private lives have ceased to exist. Everything, even the smile on a man's face, is held up to the scrutiny of the group.
In this setting we meet Ludvik, one of Kundera's ironists, who sends his girlfriend a postcard with some cynically subversive remarks on it, intended both to shock and make her laugh. It ends up a fatal mistake: Ludvik's joke – taken at face value – is read out in the earnest atmosphere of a student tribunal, and an entire roomful of his former friends raise their hands against him, demanding his expulsion from the Communist Party. A defence that remarks were made in private correspondence or a spirit of jest is no longer admissible: 'They said I had written my sentences on an open postcard, there for everyone to see, that my words had an objective significance that could not be explained away by the state of my emotions.' Ludvik is accordingly thrown out of university and drafted to hard labour in a Moravian mine.
For a novel about such a black-and-white world – a world of the saved and the damned – The Joke is full of instructive complexity: no one's motives are quite what they seem, even to themselves. Ludvik's reaction to his own ostracism is equally ambiguous. Though the image of him fixed in the public mind is unrecognisable to Ludvik, it's one that penetrates and corrodes him: 'I came to realise… that I had no right to accuse it of bearing no resemblance to me, but rather that it was I who was guilty of the non-resemblance; and that the non-resemblance was my cross… mine alone to bear.' Ludvik's attempts to take a hamfisted revenge on his attackers provide a moment of dark slapstick comedy, yet it is only later in the book, as the political atmosphere changes, that we see the blackest joke of all – those who have persecuted him have trimmed to the times, able to disown their former attitudes and prosper in the new Czech reality: they will go on thriving while Ludvik remains an exile. Thus, to paraphrase Kundera, nothing is redressed but everything is forgotten.
There's so much in The Joke that speaks to our age: an age in which newspapers brood about the possible death of comedy, in which comedians feel obliged to disown the jokes from which they made a living the day before yesterday, and where – to condemn non-conformists to oblivion – years-old tweeted remarks and decades-old articles can be taken out of context, away from the stream of humour in which they originated. The defence of irony and humour that Kundera mounts in both The Joke and other books is deadly serious: for him they are almost cardinal virtues that should not be abused or misnamed. The perpetual disclaimer of the killjoy – 'No one enjoys a joke more than I do!' – is one that Kundera leaps on, pointing out (correctly) that humour is not just the occasional wisecrack or tolerated witticism; instead, 'its unobtrusive light glows over the whole vast landscape of life'. You either believe in it, or you don't.
The opposite of such humour is kitsch, a world from which irony is banished. Laugh at kitsch at your peril, Kundera writes, for to do so is to risk social death: 'In the realm of kitsch, the dictatorship of the heart reigns supreme… in the realm of kitsch, everything must be taken quite seriously.' It's the same kitsch that sees the retweet of an article or a group of overpaid thespians in black designer clothes as a substitute for the courage of real dissidence, or a TV star who makes a competent speech to the already converted suddenly get touted as a presidential candidate. For those who see the absurdity, the price can be fatal. Rabelais, Kundera's comic literary hero, was, he says, treated so abominably by the non-laughers that he nearly ceased writing forever.
Meanwhile, those recently trashed or simplified on social media might take heart from the words of another Kundera novel, Laughable Loves (1969): 'Every human life has many aspects… The past of each can be just as easily arranged into the biography of a beloved statesman as into that of a criminal.' It's this ambiguity – itself the source of irony and laughter – which is currently vanishing from our collective perceptions. And with it goes a part of Western civilisation so hard fought for, so slowly won.
RJ Markowski is a playwright.
Picture by: Wikimedia Commons
To enquire about republishing spiked's content, a right to reply or to request a correction, please contact the managing editor, Viv Regan.