The technocrats have failed us yet again
We need radical change, not Sunak's bloodless managerialism.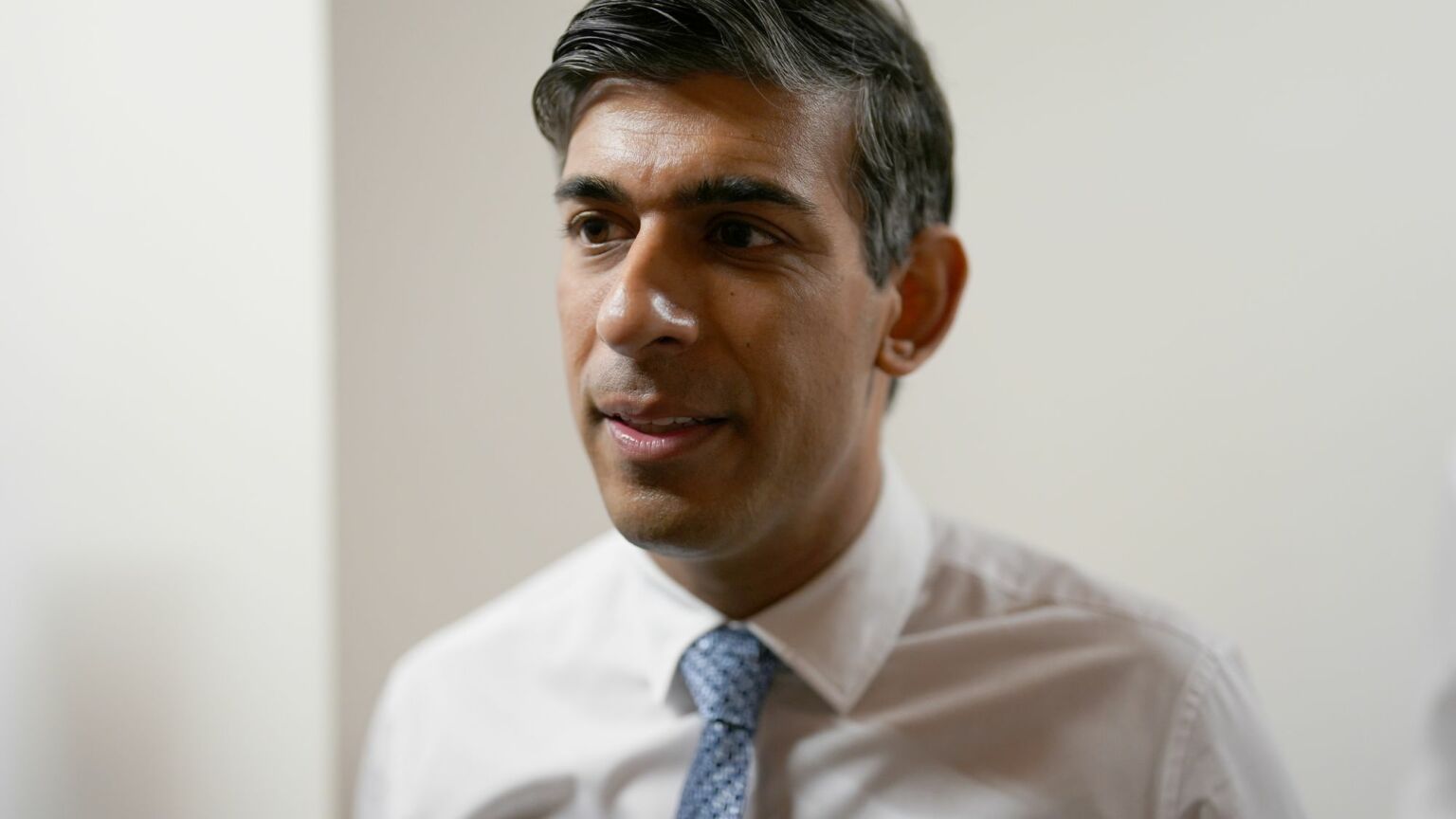 Whatever happened to Rishimania? Eight months into the top job, Tory prime minister Rishi Sunak is plagued by multiple, interlocking crises and the sneaking suspicion among the media that he's actually quite rubbish. But it wasn't always this way. When he took over back in October 2022 the write-ups, while not always gushing (he is technically a Tory after all), were certainly warm. He was the 'adult in the room', the 'safe pair of hands' (or so we were told by the commentariat) who would deliver us from the ghastly populism of Boris Johnson and the economic jihadism of Liz Truss. Even Hampstead's favourite shock jock, James O'Brien, had something nice to say about Sunak after his first speech as PM: 'It does look as if a grown-up is back in the building.' 'Whisper it, but Rishi Sunak is turning out to be a very competent prime minister', declared the i's Paul Waugh back in March.
I'm not sure he'd repeat that now. Last week, average mortgage rates climbed above six per cent for the first time since Truss's not-so-mini budget. Inflation is refusing to budge. Worse still, core inflation, a measure which strips out the more volatile food and fuel prices, has actually gone up – reaching its highest level for 31 years. When Sunak announced in January that he would halve inflation by the end of the year, some scoffed, noting it was expected to fall by that much anyway. Now, it is increasingly looking like a Herculean task. Meanwhile, the Bank of England's decision to hike the interest rate by an unexpected half a percentage point last week will spell yet more pain for mortgage holders. Think-tankers warn that 1.4million of them could see their disposable incomes slashed by 20 per cent. Sunak's handling of the health service is also under fire, as waiting lists continue to break all the wrong records.
These headlines would rattle any government. But they're a particular problem for a technocrat like Sunak. He is one in a long line of politicians to pitch himself as little more than the nation's bank manager / project planner. Forget ideology. Forget vision. Forget a democratic mandate (Sunak, you'll remember, was essentially anointed by Tory MPs). What we need, say the Rishis of this world, is someone competent, someone plausible, someone who can spout management-speak clichés about being 'laser-focussed' on 'delivering for the British people'. Without his targets, he's got nothing to fall back on. And so all he can do now is reassure us, unconvincingly, that he is 'totally, 100 per cent on it', as he put it at an event last week. Or give tetchy interviews to the BBC, as he did on Laura Kuenssberg's show over the weekend, where he tried to make a virtue out of his willingness to make 'unpopular decisions'.
Since 2016, and the brilliant Brexit revolt, I know a lot of mainstream commentators have been pining for the days of dry, Blairite managerialism. Hence all the swooning over Sunak. But his far from stellar record in No10 so far serves as a useful reminder that technocratic politicians, those who insist they have data, expertise and orthodoxy on their side, are quite often useless. The same goes, by the way, for the unelected technocrats, who are having an even worse crisis than the government. Bank of England governor Andrew Bailey said inflation would be 'transitory' back in 2021. Five years ago, the bank was saying low rates would be around for decades, all but encouraging people to take out mortgages they now can't afford. One of the reasons we revolted against the experts in the Brexit referendum was because the experts had failed us so many times. Now we are being forced to pay for their mistakes once again.
Our current economic turmoil can't be laid solely at the door of Sunak and Bailey. This cost-of-living crisis represents decades of failed elite orthodoxy coming home to roost. It's also a product of a lockdown policy that commanded unanimous support across the political class. But even now our leaders struggle to wriggle free of the groupthink that got us into this mess. For one thing, you'd think the soaring energy prices sparked by the invasion of Ukraine would wake governments up to the importance of cheap, reliable and secure energy. Were the British ruling classes at all sane, Net Zero would have been the first casualty of the energy crisis. And yet their shared conviction that we must impoverish ordinary people to the ends of appeasing Mother Earth appears to be unshakeable. The government is about to reintroduce costly green levies on ordinary people's energy bills, while Keir Starmer's Labour Party has become the parliamentary wing of Just Stop Oil.
Technocracy drains the life out of politics, reducing it to a game of competing targets and spreadsheets. Most objectionably, it undermines democracy, handing power to unelected officials and supranational bodies, while limiting the scope of democratic politics to a narrow, technical discussion of 'what works'. But in the travails of Rishi Sunak, we also see that the technocrats' claim to competence rings completely hollow. These people blunder from one self-made crisis to the next. As Phil Mullan argued on spiked recently, they seem content to tackle the symptoms, rather than the causes, of our economic predicament – in particular, decades of low productivity growth. They seem structurally incapable of taking the kind of radical action that might produce a more productive, dynamic economy for the future. Once again, the 'adults in the room' have turned out to be two kids in a trenchcoat. But I dare say the media will be fooled again.
Tom Slater is editor of spiked. Follow him on Twitter: @Tom_Slater_
To enquire about republishing spiked's content, a right to reply or to request a correction, please contact the managing editor, Viv Regan.