A cost-of-living crisis made by our elites
Decades of complacency and groupthink are coming home to roost.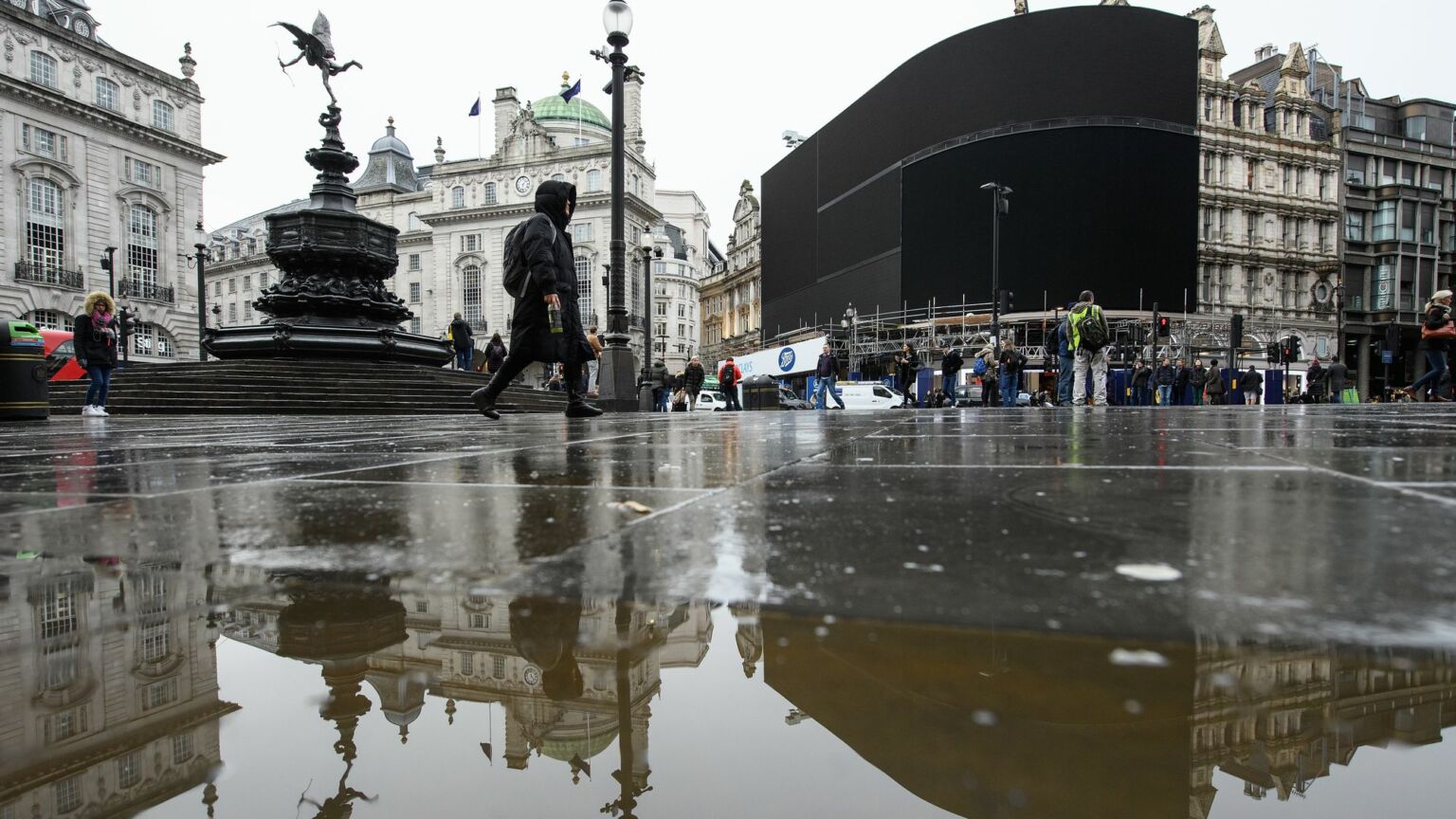 The UK's inflation rate has set yet another horrifying record, and has once again defied expert predictions. The 10.1 per cent inflation rate announced today, the worst since 1982, was higher than expected by both Bank of England and private-sector economists. Alarmingly, the biggest contribution to this most recent jump was the rising cost of food and drink, meaning that inflation is now spreading far beyond our soaring energy bills.
Britain is in a serious crisis. And while Russia's shock invasion of Ukraine may have sparked this crisis, the rot had set in long before. Worse, this rot is not a product of random chance or neglect. It is largely down to decisions made by our governing elites over the past few decades, which dealt blow after blow to our economy, energy security and the soundness of our money. And pretty much all of these decisions were supported by a consensus among technocrats, experts and politicians.
Before the invasion of Ukraine, another profound shock to the economy came from Covid-19 – and, more pertinently, how we chose to respond to it. Harsh lockdowns, often lasting months at a time, were enforced in practically every country on Earth in 2020 and 2021. The global economy, industry, trade and transport were either put on ice or severely disrupted – far more by state-enforced restrictions than by the pandemic itself.
Yet even as the UK endured its largest fall in output in the history of industrial capitalism, politicians and experts assured us this was either nothing to worry about or that the medicine was strictly necessary. We were told that economies would open up again, supply chains would come back online, and any disruption or price rises that followed would be merely 'transitory' and would quickly dissipate.
By the end of 2021, the experts were still sanguine about an economic recovery to come, even as they demanded new 'curbs on daily life' to deal with the milder Omicron variant of Covid. '"Build Back Better" is not a hollow slogan, but the most likely outcome', the FT's top economist assured us last December.
Among the elites, a fantasy took hold that we would escape lockdown relatively unscathed. The pain would be anaesthetised by ultra-loose fiscal and monetary policy. In Britain, the Treasury spent hundreds of billions on furlough and support for businesses and individuals, which did manage to keep businesses and individuals above water during the worst of it. Many people even felt richer during lockdown than before – with more money in their pockets and nowhere to spend it.
Meanwhile, in the days before the first lockdown, the Bank of England slashed interest rates to 0.1 per cent and started to pump almost half a trillion pounds into the economy via 'quantitative easing' (QE). The 'adults in the room', the 'unheralded officials', were going to make it all okay. Or, at least, that's what we were told.
These policies may have been dramatic, but they were so in line with the elite consensus that there was barely any public discussion of them, let alone much dissent. This general sense of complacency was perhaps informed by the years following the 2008 financial crisis – the bank responded with a decade of ultra-low interest rates and with billions printed in QE, and it seemed to get away with it. It thought it could carry on without pushing up inflation.
Yet the inflationary effects of these measures are now surely undeniable. The Bank of England is currently performing a desperate reverse-ferret – hiking interest rates at record speed and engaging in 'quantitative tightening'.
Energy is arguably where the most serious self-harm has been committed. Runaway prices are causing misery to households, while industry could be facing a winter of blackouts. It should be obvious to all that advanced industrial societies need cheap, abundant and secure supplies of energy, whether there is a crisis or not. But our elites have traded all this in for green virtue-signalling.
This is why only a year ago a cabinet minister was happy to be filmed celebrating the demolition of a power plant. It is why successive governments have blocked new and cheap ways to access much-needed gas. It is why they have tried to hamper investment in domestic oil production. And it is why they have promoted unreliable and intermittent renewables above all other sources of energy. After more than a decade of neglect and managed decline, our energy supplies are simply too fragile to absorb a shock the size of the Ukraine war.
Again, the consensus across the elites here has been rock solid. Just five MPs voted against the Climate Change Act 2008. And the 2050 Net Zero target was such a done deal that by the time it reached parliament in 2019 it did not even need a formal vote to pass. Before the current energy crisis, you will have struggled to find politicians in any party, any technocrat in any quango or even any businessman in a large corporation who would say that our energy needs should come before the climate. Now the UK government is flapping around issuing new drilling licences, trying to reopen gas facilities and extending the life of moribund power plants – all in a desperate attempt to keep the lights on.
All of these policies – from lockdown to money-printing to Net Zero extremism – are made a thousand times worse by the complacency and short-termism that has defined politics for so long. A recently revived viral video of former deputy PM Nick Clegg seems to sum up this problem. Filmed in 2010, he dismisses the prospect of expanding nuclear power, because new power plants wouldn't come on line 'until 2021 or 2022'. And while Clegg seemed perturbed by having to think a decade ahead, today's political pygmies can barely think a few months ahead. None of them has any real idea how to steer us out of this crisis, let alone build the foundations for a robust and enduring recovery.
Our leaders have been gripped by an End of History stupor that convinced them that European wars, energy shocks and inflation had all been banished to the history books. Perhaps this is why they thought nothing of running down our energy system, of locking down the nation or of printing money like there was no tomorrow. The disastrous consequences should have been obvious to them all. Yet in each instance, critical thinking has given way to conformism.
The current inflation crisis is not an act of God – nor just an act of Putin. It is decades' worth of disastrous elite groupthink coming home to roost.
To enquire about republishing spiked's content, a right to reply or to request a correction, please contact the managing editor, Viv Regan.