Collecting old books is now a radical act
Our literary past is being adulterated beyond recognition.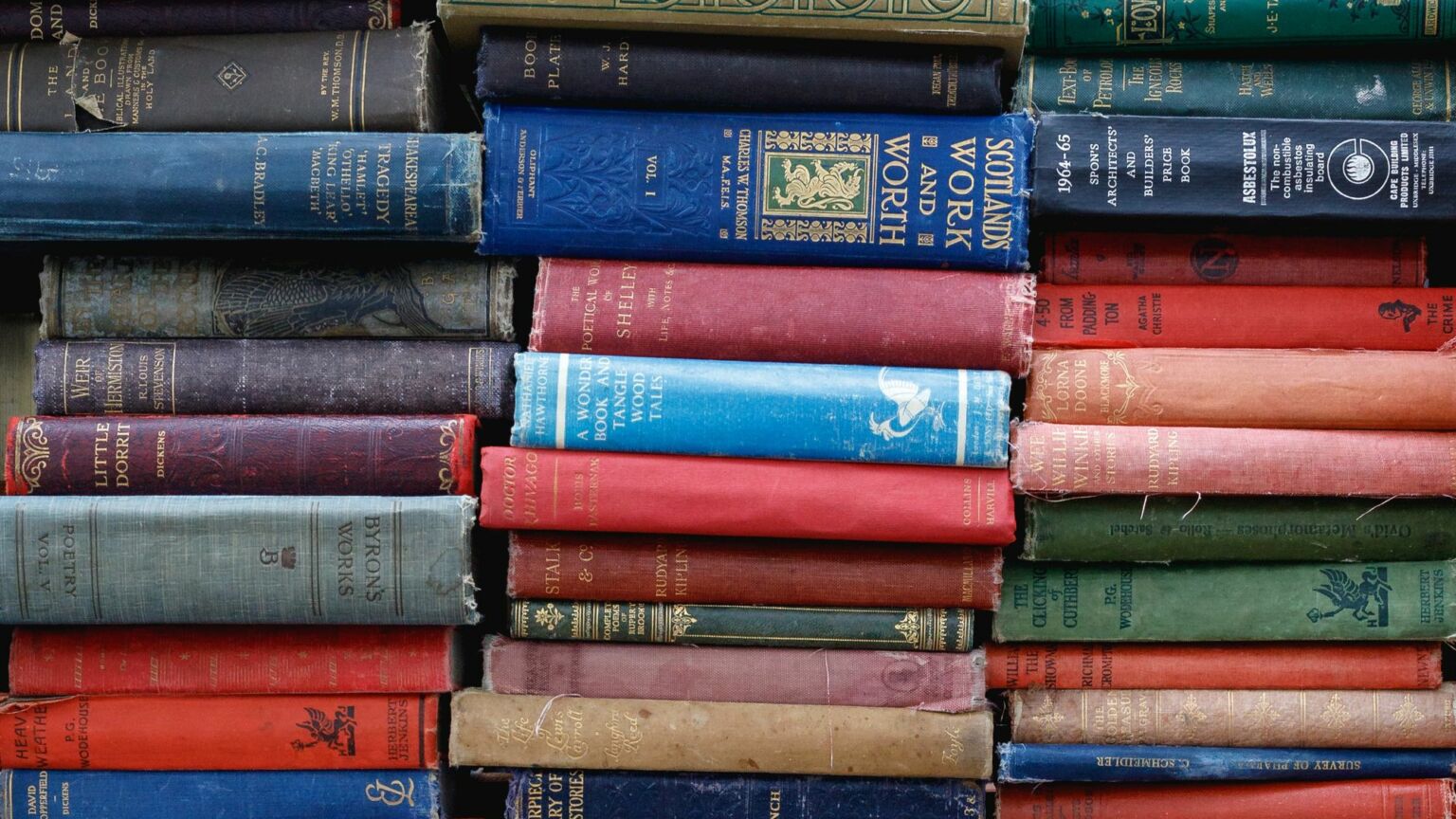 Our literary past is under assault. Trigger warnings are being slapped on reissued classics. Long-dead writers are being called out for offending contemporary sensibilities. And sensitivity readers are relentlessly filleting books of anything that upsets their identitarian worldview.
In February, the PC ghouls went for Roald Dahl, making 'hundreds of changes' to his beloved children's books. Then, just days later, it emerged they had sanded off the edges of Ian Fleming's James Bond novels.
It didn't stop there. In March, it was reported that Agatha Christie's novels had been reworked to remove offensive language, such as insults and references to ethnicity. Two months later, Dr Emily Zobel Marshall, reader in postcolonial studies at Leeds Beckett University, called out Beatrix Potter's Peter Rabbit children's books for cultural appropriation. And then, a couple of weeks ago, the cancel-culture vultures circled PG Wodehouse for the second time in about two months, before announcing that all new editions of his novels were to be given a trigger warning due to their 'outdated language, themes or characterisations'.
Perhaps the publishing industry as we know it is too far gone to be saved. Like many other sectors and institutions, it appears to have lost a sense of its core purpose. It is supposed to nurture and celebrate creativity. But instead it's trying to ensure its back catalogue conforms to today's right-on sensibilities.
There is something especially disturbing about the rewriting of literature, be it classic, popular or otherwise. Doing so alters the record of experience, it adjusts the collective memory. It is, in short, deranging. A set of dubious values, built on the shifting sands of identity politics, is being allowed to eat away at our shared understanding of time and tradition.
So what can we do to preserve that which is in danger of being lost? It's not an easy question to answer. Looking to the public sector for help conserving our cultural heritage seems futile – libraries, country houses, museums and galleries increasingly seem to loathe their own collections. And our shared past is too important, too precious, too old to be entrusted to quangos, arms-length organisations and a captured heritage industry.
However, there is something we can all do to resist this assault on our literary past. And that's to start creating our own personal libraries.
It's something I've been doing for a while. I used to collect first editions because I enjoyed owning literary artefacts. It was a very personal kind of pleasure, albeit linked to my professional life as a cultural historian. Particularly fascinating to me is the crime, detective and espionage fiction of the long postwar era. The physical presence of this work is fast disappearing.
Donald MacKenzie, George Sims, Andrew Garve, Victor Canning, James Quartermain, William Haggard, Kenneth Royce – to name just a few – were all big-hitters in their 1960s and 1970s prime. Yet I would be surprised if many readers today had heard of more than two of them. Every one of these authors is white, British, aggressively male, heterosexual and so on. They cut against the grain of what today's publishers and other cultural institutions value. That being the case, I took it upon myself to preserve their work. I brought them together, as it were, in one place – my house in Leeds.
These days, collecting is no longer the hobby it used to be. It is, instead, something of a public duty. In adding to my library, I am doing my bit to conserve the culture. That is no exaggeration. Thanks to trigger warnings, sensitivity readers, edits, inoffensive re-issues, electronic versions and clean-ups, sooner or later, the most important examples of pre-21st-century British literature will be adulterated beyond the point of recognition.
It is therefore incumbent upon us to buy up as many of the originals as we can, before they disappear completely. Many people have told me they are doing just this. It can cost as little or as much as you feel you want to spend. Indeed, you can pick up old trade paperbacks (complete and unabridged) for next to nothing.
Buying old books is now a political act. And your personal library (even if it only runs to a couple of shelves) is no longer meaningless beyond your front door. If publishers and institutions want to distort our past, by bending its stories to fit this morning's trendy narrative, then we should be angry enough to set it straight again. And home is the best place to do so.
One word of advice, though. Look for an alternative place to store your books, should the need arise. Who knows? In three years' time the sensitivity police may well be empowered to enter your house and audit the content of your shelves. No kidding.
Philip Kiszely is a senior fellow at the New Culture Forum and lecturer in performance and cultural histories at the University of Leeds. He is the author of Hollywood Through Private Eyes, and the founding co-editor of Punk & Post-Punk.
To enquire about republishing spiked's content, a right to reply or to request a correction, please contact the managing editor, Viv Regan.