Spare me the lectures of the anti-Boris set
These vengeful technocrats are the real threat to democracy.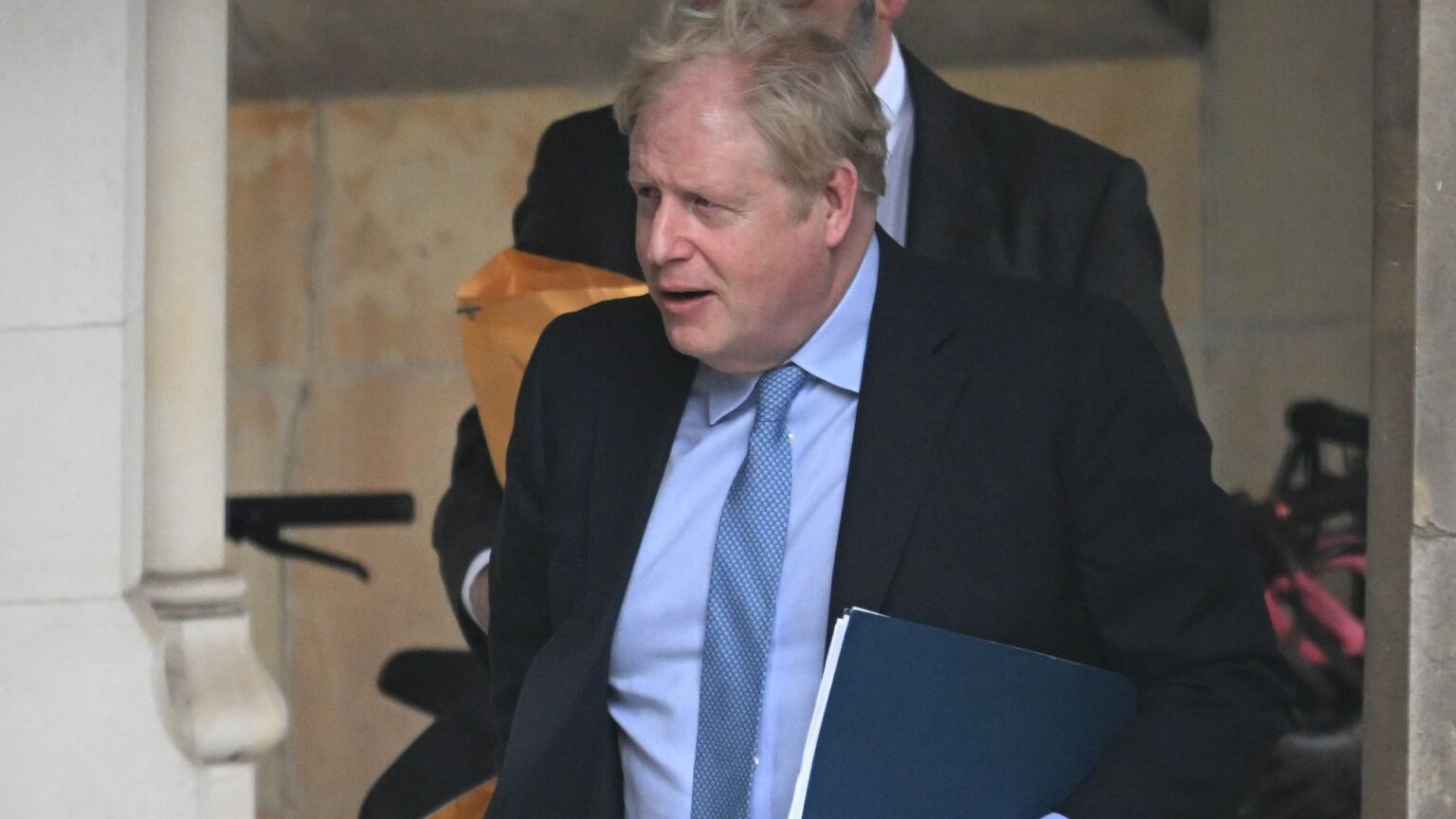 Sanctimony, hypocrisy, self-congratulation. None of this is ever in short supply in the House of Commons. But tonight's vote on Boris Johnson's lies about Partygate – which has now finally concluded after more than five hours of grandstanding, with MPs overwhelmingly backing the report and its recommendations – was really something else. Not since the Brexit wars has a parliamentary debate left me feeling like I needed to take a shower.
The debate on the Privileges Committee report – which claimed last week that Johnson deliberately misled the Commons about lockdown-breaking dos in Downing Street – was talked up as some great moral reckoning. The non-attendance or abstentions of many Conservatives, especially the current occupant of No10, was presented as craven complicity with former PM Johnson's supposedly rotten and duplicitous ways.
But for those with a sense of perspective and a memory longer than the past five minutes, all the debate did was confirm that the anti-Boris set lacks the moral authority to lecture anyone about anything. Johnson's alleged crimes, laid out in painstaking, pearl-clutching detail again today, are frankly dwarfed by those of his more vociferous Westminster critics.
You do not need to be a Boris fanboy to be troubled by his sudden ejection from public life. Yes, he locked us down and then broke the rules. Yes, he should be held to account for this. But accountability is not what has happened here. This is more like an act of vengeance, from MPs and journalists who either loathed him for Brexit or for even more petty, personal reasons.
You could see this in the absurdly long 90-day suspension the committee recommended, now moot given Johnson has resigned from parliament in protest. Now he has been stripped of his parliamentary pass, too, as if his porkies about parties make him some kind of threat to those still working on the estate. Even though Johnson's premiership was blown up a year ago, still his haters are salting the earth behind them.
There was much talk of democracy in the chamber today. 'Mr Johnson undermined and attacked our democratic institutions', said Labour's Thangam Debbonaire. This echoes a line in the report itself, suggesting that Johnson's barbed criticisms of the committee represented an attack on the entire democratic process. Apparently, there is now no greater crime in British public life than impugning the motives of Harriet Harman.
No one is fooled by this. Not least because many of those who were piously intoning about democracy today are veterans of the most outrageous attempt in the modern era to undermine British democracy – that is, the three-and-a-half-year campaign to overturn the Brexit vote, the biggest democratic mandate in UK political history that was so nearly crushed by a Remainer parliament that insisted it knew better.
'This debate goes to the very heart of the democratic principles on which our democracy is founded', said Green MP Caroline Lucas today. Does she think we are stupid? This is the politician who at one point proposed imposing an unelected and (for some reason) all-female government on Britain, to block Brexit and force us plebs to vote again. Lucas cares as much for democracy as Johnson does for marital fidelity.
And where was this quasi-religious reverence for parliamentary process when Remainer MPs were trying to defy Leave voters by any means necessary? Then speaker John Bercow ripped up parliamentary procedure, allowing anti-Brexit backbenchers to amend unamendable motions and take control of the order paper, usurping the role of the government to block a no-deal exit. I don't recall their protests back then.
This is not whataboutery. I don't mean to draw some false equivalence between Johnson's antics and the Remainer establishment's all-out assault on our democratic rights. Because the latter is infinitely worse than the former. It isn't even close. And yet we are expected to believe that dissing a parliamentary committee established in 2013 is antithetical to our way of life, while attempting to void the votes of the masses for the first time since the advent of universal suffrage is fine.
As for those who think it is unprecedented for a prime minister to lie, I suggest they Google the words 'dodgy dossier'. Seeing so many Labourites in the chamber and in the media today, acting as if Johnson's fibs about illicit work drinks are the worst untruths ever propagated by a UK government, was stomach-turning. Tell that to the Iraqis, you ghouls.
Far be it from me to defend Boris Johnson. I couldn't give a toss about Boris Johnson. He may have been pushed out by an enraged establishment, but his lack of substance and general fecklessness made it all too easy for them. He is not the populist messiah. But nor is he the existential, anti-democratic threat that our hysterical ruling class – suffering from a nasty case of projection – insists that he is. Not by a long shot.
These vengeful technocrats are the real threat to democracy. They always have been. And now they are firmly back on their perch, preening themselves as if the past seven years never happened. It's high time we knocked them off once again.
Tom Slater is editor of spiked. Follow him on Twitter: @Tom_Slater_
To enquire about republishing spiked's content, a right to reply or to request a correction, please contact the managing editor, Viv Regan.