Trans ideology is selling a lie
We can't mend mental distress by removing healthy body parts.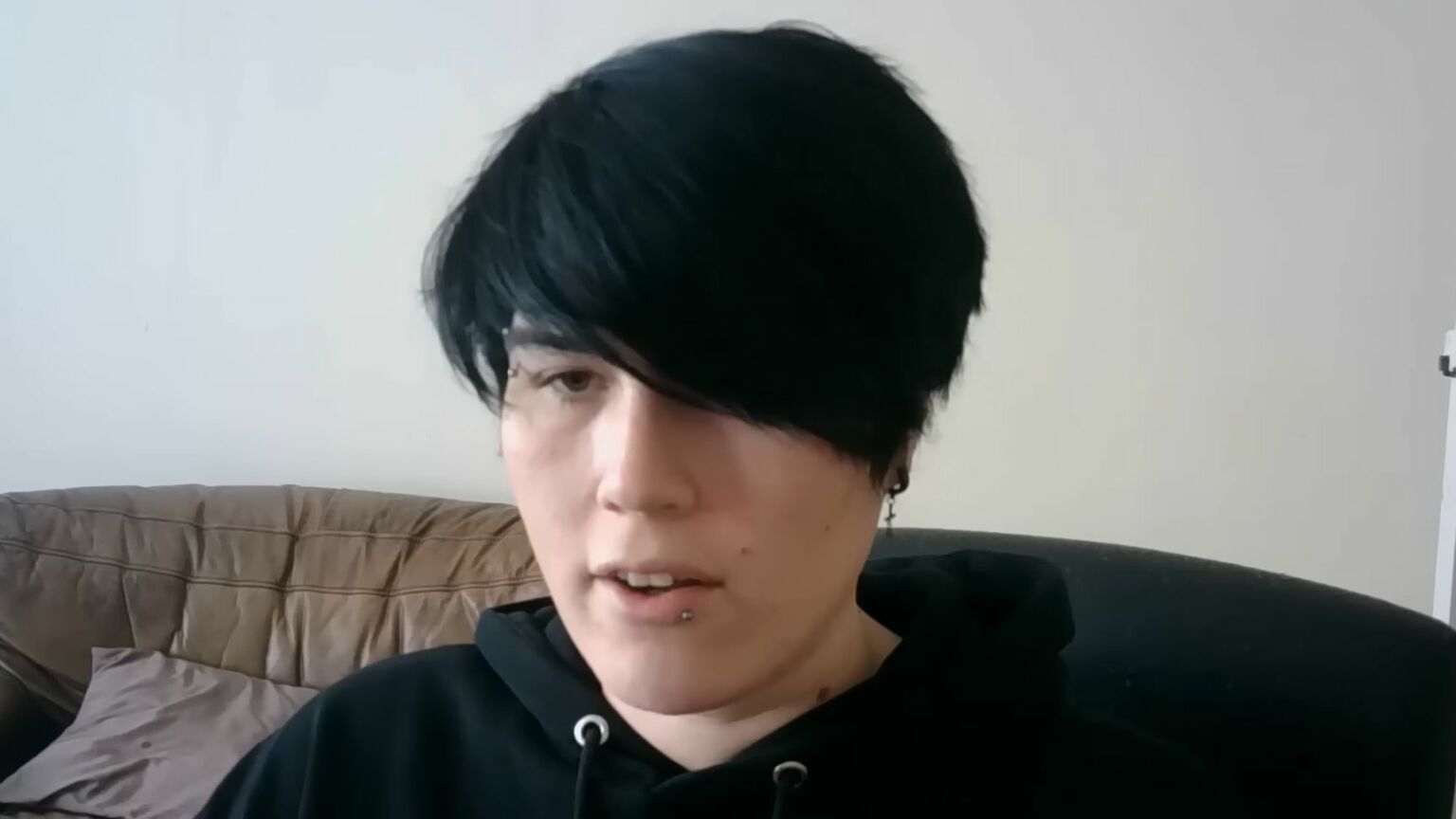 Waking up in hospital to discover the loss of your body parts sounds like the stuff of nightmares. Yet this is precisely what happened to Ritchie Herron, a civil servant based in Newcastle, in 2018. Two days before his 31st birthday, he had his testicles and penis removed by NHS surgeons. They constructed what he describes as a 'flesh cavity that was created to mimic a vagina'. Even before the anaesthetic had worn off, Herron already regretted his decision. He is now taking on the NHS in the courts to ensure other vulnerable adults do not suffer as he has.
Herron has joined forces with a man who is seeking to prevent his autistic son from going under the knife for so-called gender-affirming surgery. The two men are demanding a judicial review and an independent inquiry into the NHS treatments that are offered to young people under the age of 25 who experience gender dysphoria.
Herron's story is far from unique. He joins a growing community of so-called detransitioners – people who regret having puberty blockers, cross-sex hormones and / or gender-reassignment surgery and now wish to live as their birth sex again.
His circumstances are fairly typical, too. He is a gay man who has been diagnosed with autism. He was led to believe that his feelings of not fitting in and his attraction to other men were signs that he was a transwoman. He tells me that it's 'all too easy for someone with an absolutist mindset' to believe 'the issues they're having are all because of this one thing called dysphoria and the solution is to transition'.
The link between gender dysphoria and sexuality is well known. Figures from the scandal-hit NHS Tavistock clinic show that 60 per cent of the boys and around 70 per cent of the girls who have been referred to its Gender Identity Development Service (GIDS) are gay or bisexual. Those with autism are also over-represented. Just two per cent of children in the UK are thought to have an autism-spectrum disorder, yet around 35 per cent of GIDS referrals 'present with moderate to severe autistic traits'. As Herron reflects, 'The struggles with accepting my own sexuality and growing up with high-functioning autism are painfully close to the descriptions of gender dysphoria'.
Five years on from his surgery, Herron's scars still weep. Now 36, he says simply urinating is slow and painful. His sexual function is extremely limited.
Prior to his surgery, Herron had suffered from mental-health issues, including obsessive compulsive disorder, anxiety and depression. His clinicians failed to consider this as a factor in his discomfort with his gender. They also ignored the role that might have been played by his autism or same-sex attraction. Instead of helping him to work through these issues, they put him forward as a candidate for irreversible surgical treatments.
He tells me:
'The process of being convinced that surgery was right happened over an intensive period of what I feel was conversion therapy. Anything to do with growing up gay was because I was trans. Any doubts were internalised transphobia… There was always an easy explanation to complex issues.'
There are currently nine NHS gender clinics in England which offer surgery and cross-sex hormones to adults. Patients have a minimum of two assessment appointments with a medical practitioner before hormone treatment is recommended. Those who are considering surgical treatment have two further meetings with separate clinical professionals prior to a referral. However, as Herron's case shows, these safeguards are clearly not enough to catch those who are in the grip of a mental-health crisis like he was.
The problem is deep-rooted. Trans ideology is seeded throughout NHS services and in its clinical guidance. You see it everywhere, from pronoun badges for staff to the practice of affirming youngsters in cross-sex identities at GIDS.
Meanwhile, the UK government's proposed ban on 'trans conversion therapy' will make it even harder for clinicians to probe what might be driving patients to identify as the opposite sex. If an exploratory, therapeutic conversation leads a patient to desist in identifying as trans, this could be deemed an act of conversion therapy. This will pile yet more pressure on clinicians to affirm a patient's sense that they were born in the 'wrong' body.
Over the past decade, trans propaganda has been rolled out across civil society thanks to lobby groups like Mermaids, Press for Change and Stonewall. Youngsters today grow up with TV programmes that seek to 'normalise' gender transitioning, from CBeebies' I am Leo, about a girl referred to GIDS, to the latest episode of Casualty on BBC One, which celebrates a nonbinary character electing to have a double mastectomy. This is to say nothing of the army of trans influencers across social media.
Those coming of age today have been told by mainstream institutions that their unhealthy minds can be mended by removing healthy body parts. One fact that seems to have been forgotten is that gender dysphoria is itself often a symptom of trauma or mental distress, rather than proof of innate 'transness'.
It would be comforting to believe that sexual organs can be chopped and parts switched with ease. But the fact is that so-called gender-affirmation surgery is a misnomer. These surgeries can only ever be cosmetic. The rate of complications remains high and the benefits uncertain. A thorough, long-running study conducted in Sweden found that 10 to 15 years after transitioning, the suicide rate of those who undergo sex-reassignment surgery rises to 20 times that of comparable peers.
Herron is open about the mistake he made and the lifelong consequences he now has to live with. But the decision was not entirely his alone. Transgender ideology promised him the impossible. It told him that his mental distress would be solved by irreversible and irresponsible surgery. It is this idea that must be challenged.
Jo Bartosch is a journalist campaigning for the rights of women and girls.
Picture by: YouTube / Times Radio.
To enquire about republishing spiked's content, a right to reply or to request a correction, please contact the managing editor, Viv Regan.