This Covid inquiry is already a farce
Those hoping for a reckoning with lockdown will be bitterly disappointed.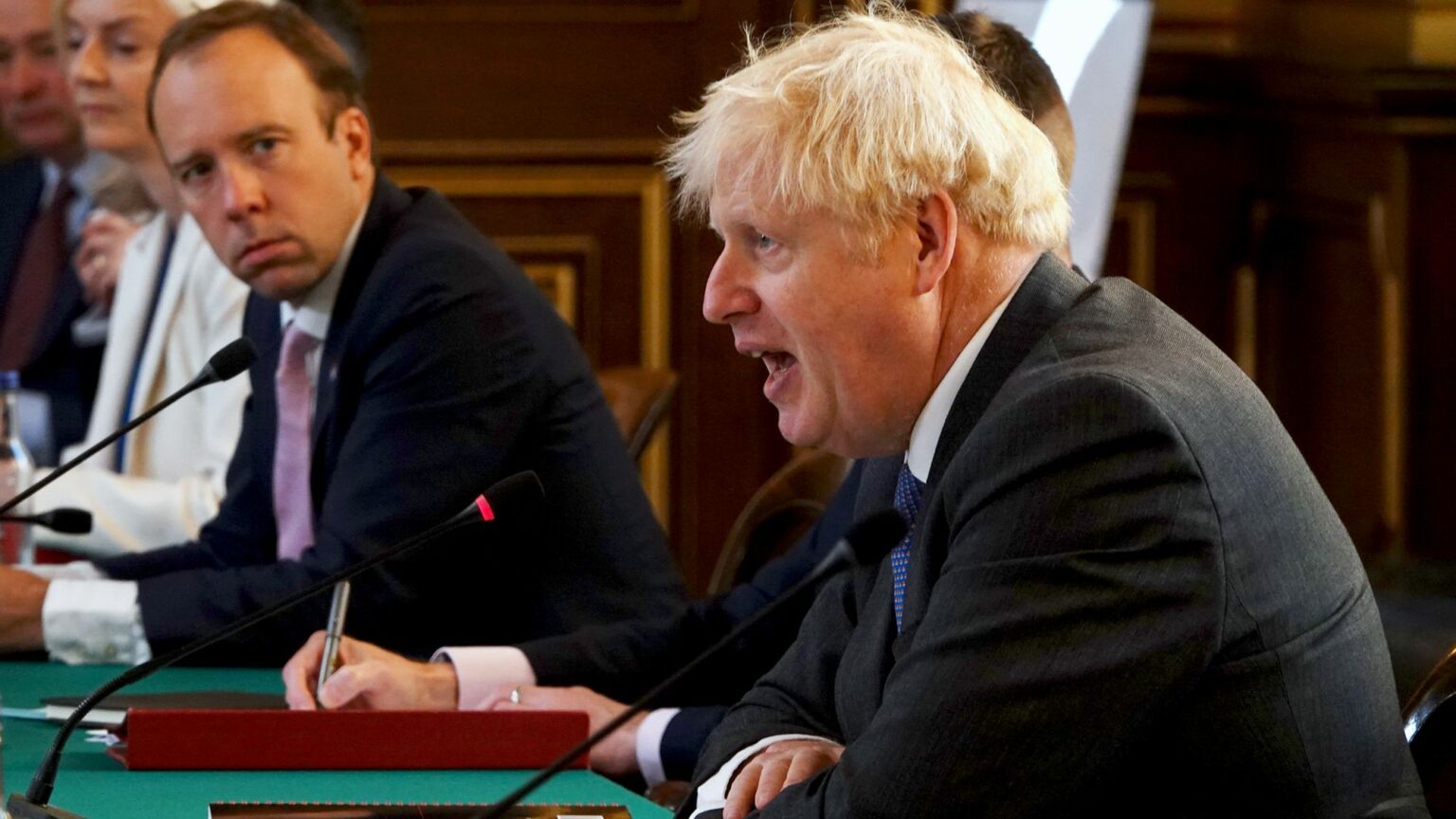 The Covid inquiry has not yet hosted a single public hearing, and yet it has already descended into farce.
Two years ago, when Boris Johnson first announced a public inquiry into the UK's handling of the pandemic, he promised that it would 'rigorously and candidly' investigate the government's actions. Yet both Johnson and the Cabinet Office seem to have been blindsided by just how candid the inquiry now expects them to be.
When the inquiry's chair, Lady Hallett, called on the Cabinet Office to hand over Johnson's private WhatsApp messages and notebooks last week, it retaliated by threatening to take the inquiry to court. Now that Johnson has, to everyone's surprise, agreed to hand over his unredacted messages, the pressure is mounting on Rishi Sunak to do the same. In the media reporting at least, legal arse-covering and political jostling have already taken centre stage. You could be forgiven for forgetting this is supposed to be about the pandemic.
Beyond the headlines, the row over Johnson's WhatsApps has revealed just how vast the scope of this inquiry is starting to become. Prior to this week, Johnson had already handed over 5,000 documents and 300 pages of emails. The Cabinet Office, which is representing government ministers at the inquiry, had already given Hallett 55,000 documents and 24 witness statements. But, according to the inquiry chair, even these tens of thousands of documents are not enough. The government has 'misunderstood the breadth of the investigation I am undertaking', she says.
From what we know so far, the breadth of her investigation will indeed be extraordinary. In the inquiry's terms of reference, there are currently three main active modules – the UK's pandemic preparedness, decision-making when the pandemic struck, and its impact on the healthcare system. More modules are set to be announced and will include the government's economic response, education, vaccines, the impact on public services and much more. The inquiry's chief council, Hugo Keith KC, has also promised that 'inequalities, including race, [will be] addressed in every part of this inquiry's unprecedentedly wide scope'. In short, just as the pandemic itself touched every area of social and political life, so too, it seems, will the inquiry.
As if curing Britain's social ills were not a mammoth enough task for a single judge-led investigation, there is a parallel aim here, too. The inquiry seems to want to provide some sort of emotional closure to everyone affected by the pandemic in some way. 'Tapestry panels' will appear in the inquiry room to 'represent the human impact of the pandemic'. A series of 15-minute 'human-impact films' will also be played at the start of the public hearings. Some aspects of the inquiry make it sound less like a fact-finding investigation and more like a national therapy session. Alongside the main inquiry will be a national 'listening exercise' called 'Every Story Matters'. It will allow potentially 'tens or possibly hundreds of thousands of people' to give testimony to their 'trauma'. Their accounts will then be summarised and incorporated into the broader inquiry.
As things stand, the public hearings are not expected to end until 2026. And while Lady Hallett has promised the first of many interim reports by next year, past inquiries into far less complex matters have taken many years to deliver their final verdicts. The Chilcot inquiry into Iraq did not publish its final report until 2016, 13 years after the decision to go to war. The Independent Inquiry into Child Sexual Abuse, launched in response to the Jimmy Savile scandal in 2012 (mainly concerning crimes from the 1970s), got through three separate chairs and only published its final report in 2022. The Bloody Sunday inquiry took 10 years, costing £400million. Usually, by the time these reports emerge, the political urgency has dissipated and those in charge have long moved on. In 2023, we're already on our second post-Johnson prime minister.
As for the Covid inquiry, what exactly does it need to uncover? We already know what the core scandal of the pandemic was – namely, that the government locked us in our homes for nearly two years, with barely a thought given to liberty, education or the economy. Yet it is highly likely the inquiry will see things differently. It is almost certain to repeat the establishment / 'expert' line that lockdown came too late and too lightly, recklessly endangering lives. (Even in famously lockdown-averse Sweden, the public inquiry there said there should have been tougher restrictions, despite the fact that Sweden now has some of the lowest excess deaths in Europe.)
Will the inquiry even help us to prepare for the next pandemic? According to the 2019 Global Health Security Index, the country best prepared for a pandemic, in terms of 'rapid response and mitigation of the spread of an epidemic', was actually the UK. Yet no one could positively rate Britain's performance on Covid. We managed to combine high levels of Covid deaths with lengthy and stringent lockdowns, with all their attendant harms. It turns out that, prior to Covid, UK health agencies had been preparing for pandemic flu, not a SARS-like virus. Will the lessons from the Covid pandemic really protect us when the next threat emerges?
This Covid inquiry is already shaping up to be a pointless and wasteful spectacle. There could hardly be a worse way to hold the government to account for its actions during the pandemic. Those hoping for a reckoning with lockdown will be bitterly disappointed.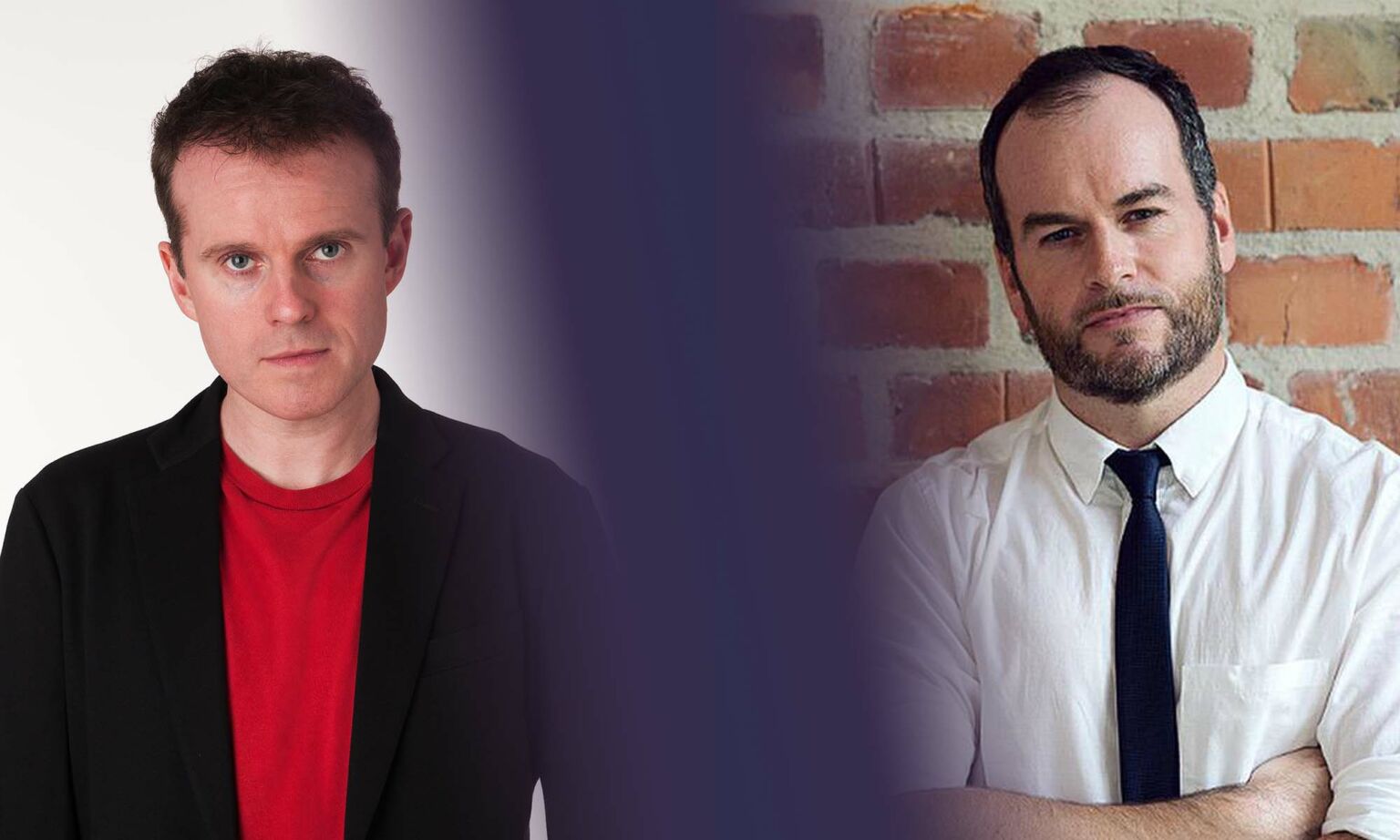 A Heretic's Manifesto – book launch
ZOOM EVENT
Monday 5 June – 7pm to 8pm
Andrew Doyle interviews Brendan O'Neill about his new book. Free for spiked supporters.
To enquire about republishing spiked's content, a right to reply or to request a correction, please contact the managing editor, Viv Regan.