The violent persecution of Hatun Tash
An ethnic-minority woman has faced multiple attempts on her life. So where is the outrage?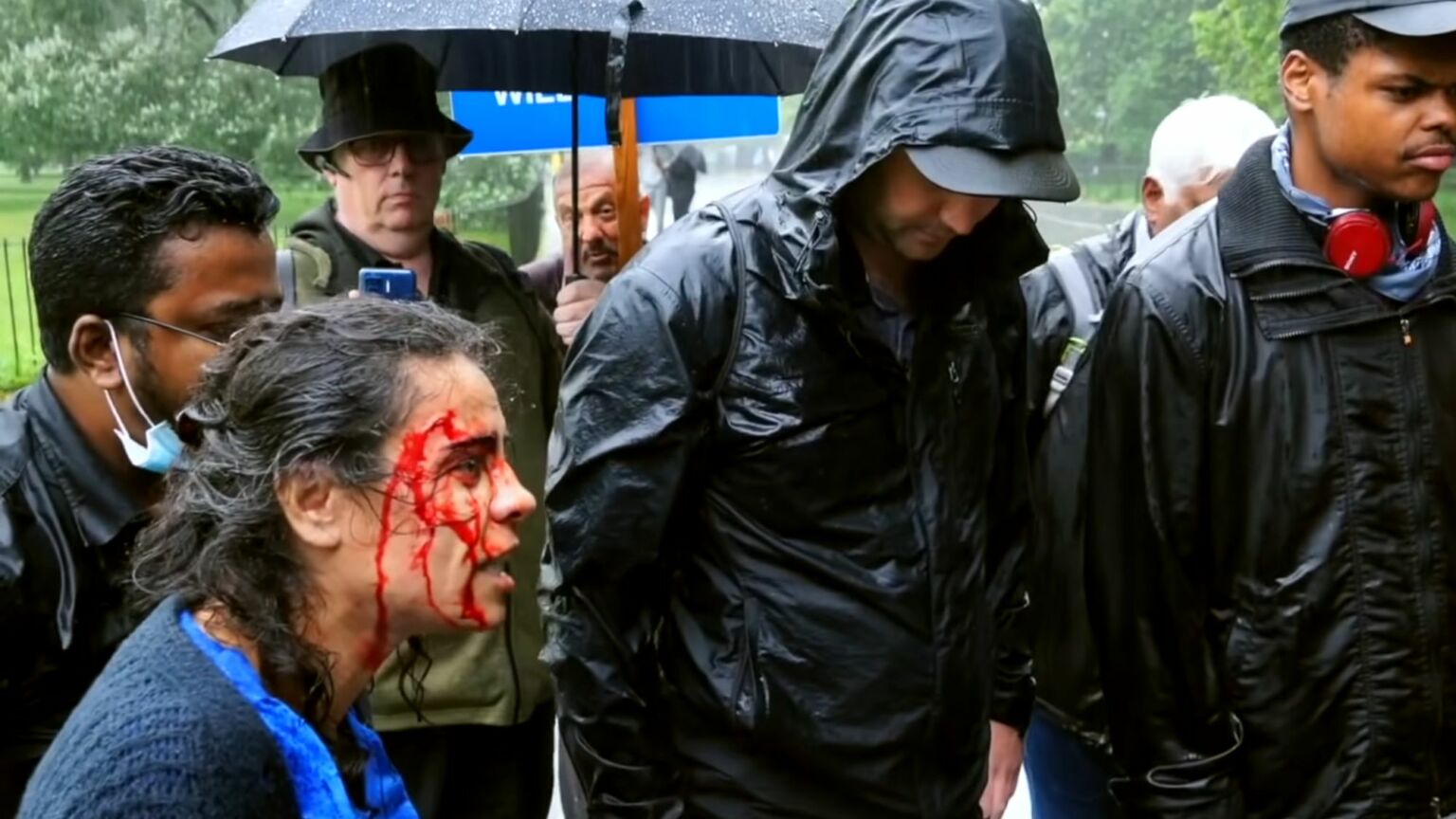 Intersectionality is at the core of identity politics. Touted as the best way to tackle inequality, the intersectional model tells us to prioritise voices who face multiple forms of disadvantage. It's a hierarchy of sorts. For instance, a white woman may experience disadvantages due to being a woman, but intersectional ideology assumes that she won't have it as bad as a non-white lesbian. Think of it as a points-based system that dictates who is most deserving of our attention.
These intersectional identities are what social-justice activists claim to care about most. So why is it that so few people have heard of the name Hatun Tash? On paper, the case of Hatun Tash is a textbook example of everything that intersectional, race-obsessed identitarians claim to care about – namely, she is an ethnic-minority woman who has faced violent attacks.
In 2021, Tash was stabbed in the face in broad daylight by a male assailant at Speakers' Corner in Hyde Park, London. What had she done to provoke this attack? She had attempted to peacefully speak her mind – as hundreds do in Speakers' Corner every week. The suspect remains at large.
This attempt on Tash's life fell out of the news cycle with astonishing speed. Remarkably, human-rights organisations, activists and the online outrage machine appeared to sit the whole thing out. Worse still, the Metropolitan Police actually arrested Tash – twice – when she tried to raise concerns about her safety.
As though all this weren't horrifying enough, it was also reported last week that a different man has pleaded guilty to a separate plot to murder her at Speakers' Corner. Once again, this news failed to animate the organisations and activists that claim to care about the rights of women and ethnic-minority people. Here we have an ethnic-minority woman who has been mistreated by the police and targeted multiple times by violent men – all because she dared to speak her mind. And yet, the great and the good have responded with silence.
If Tash had been speaking in the name of Black Lives Matter, you can be sure the attempts on her life would have instigated a national moral panic. Politicians would have released statements in condemnation. Demonstrations of solidarity would have formed on our streets. Endless media debates about racism would no doubt have followed.
So, why are those who see themselves as on the 'right side of history' utterly indifferent to Hatun Tash's plight? Well, it turns out that Tash is a rather vocal critic of Islam – and this is the very reason she is being targeted by extremist thugs. She is an ex-Muslim who converted to Christianity and became a preacher. She has plenty to say about her former faith, though none of it is especially kind. When the first attempt on her life was made in 2021, Tash was wearing a t-shirt depicting a Charlie Hebdo caricature of the Prophet Muhammad.
Cases like Tash's are a minefield for those high on identity politics. They give the whole 'intersectional' game away. Progressive activists are reluctant to defend this innocent, ethnic-minority woman from male violence and police mistreatment because it would mean siding with someone who has criticised Islam. Silence is by far the safer and easier option.
Modern social-justice activists like to pat themselves on the back for fighting against 'fascism'. But when it comes to the violent intolerance of Islamist extremism, they suddenly lose interest. Just look at the disgraceful lack of solidarity shown in the aftermath of Salman Rushdie's attempted assassination last year.
Of course, a not-insignificant part of this silence can be explained by fear. It is true that criticising Islam – or standing up for those who do – may invite very credible threats of violence. I just wish people would admit this fact and concede that they are scared. Instead, most people prefer to ignore the problem or make excuses for it. A dose of honesty would at least move the conversation forward.
No one should face violent attacks or threats to their life for saying what they think. That is the line we should hold for everyone, regardless of their identity or the identity of their persecutors. The silence in response to the attacks on Hatun Tash is nothing short of shameful.
Stephen Knight is host of the Godless Spellchecker podcast and the Knight Tube. Follow him on Twitter: @GSpellchecker
Picture by: YouTube / Hatun Tash DCCI Ministries.
To enquire about republishing spiked's content, a right to reply or to request a correction, please contact the managing editor, Viv Regan.