This is not about Suella's speeding ticket
The establishment is desperate to oust the home secretary.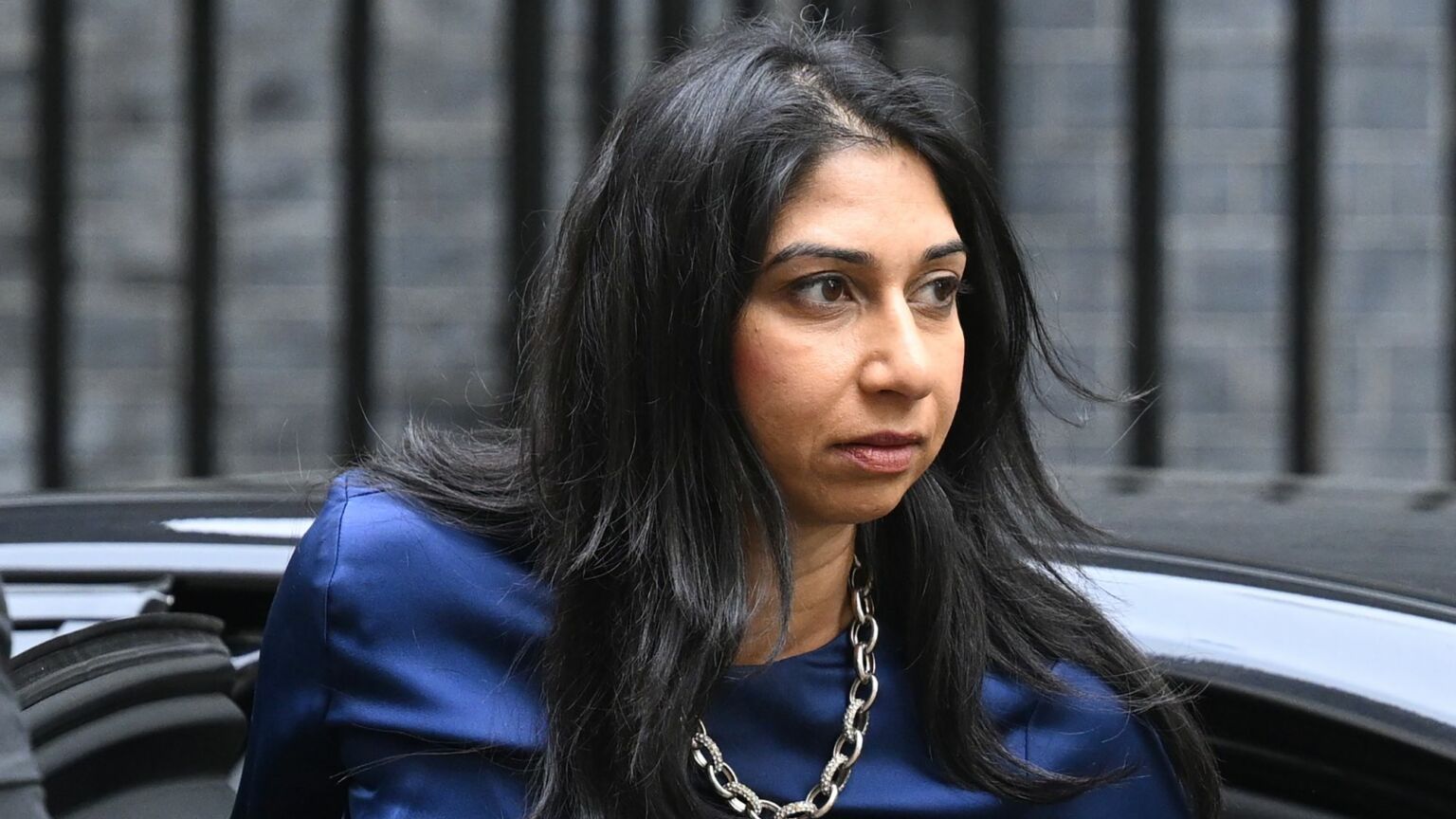 Has there ever been a more desperate attempt to bring down a politician than the furore over Suella Braverman's speeding offence? Once, political scandals involved prostitution, extramarital affairs or illicit drug taking. Yet this week opposition MPs stood up in parliament to fulminate about the UK home secretary's handling of a speeding fine. Scalp-hungry civil servants and our scandal-mongering media have similarly spent the past few days demanding her head.
It is hard to comprehend how so much bluster can be generated over something so trivial. Last year, when she was attorney general, Braverman joined the close to two million people who are caught speeding in the UK each year. She has neither denied having broken the speed limit nor sought to avoid punishment. As is standard practice, Braverman was faced with a choice between sitting through a speed-awareness course or paying a fine and having penalty points recorded on her licence. Braverman initially – just like 1.39million other people – opted for the course.
The bigger 'scandal', such as it is, is that she allegedly asked civil servants if they could arrange a private one-to-one speeding course, so that she wouldn't have to take it in a group. When told this wasn't possible, Braverman asked a political aide to try to organise an online session, in which she could use an alias and turn off her camera. Ultimately, she decided it was easier just to pay the fine and take the points, which she promptly did. Nevertheless, for seeking the help of civil servants for a personal matter, she has been accused of breaking the ministerial code. If found to have done so, she would be expected to resign.
The fact that this has turned into a potential resigning matter has nothing to do with Braverman's bad driving, or her treatment of civil servants, and everything to do with her politics. The Archbishop of Canterbury's recent failure to pay a speeding fine on time prompted little more than a shrug. Even the godly make mistakes, it seems. Of course, unlike Justin Welby, Braverman is not a darling of the woke. Quite the opposite – she is widely loathed among the cultural elite for her tough stance on immigration. Indeed, this is surely at the heart of the matter. Many suspect a civil servant leaked the news to the press. And Braverman has accused civil servants of obstructing her migration policies in the past.
The story of her request to arrange a private speeding course has been gleefully held up as proof of her 'corruption', by opposition MPs, in the newspapers and on social media. But to be absolutely clear, Braverman has done nothing wrong aside from initially breaking the speed limit. She fessed up to a speeding offence and paid her fine in a timely manner. Her request to attend a speeding course privately was not unreasonable – high-profile public figures routinely do this. Discussing how to arrange this with civil-service colleagues is hardly a crime, either.
It would not even be fair to suggest that Braverman had wasted civil servants' time. Bosses across all sectors ask junior colleagues to do all kinds of things for them, from fetching coffee to booking flights. Those working at a high level are encouraged to delegate in this way so that they can keep focussed on the job. Besides, this is the same civil service that hosts asexuality-awareness weeks. If there are enough spare hours in the work day to affirm the identity of people who do not like having sex, then there is surely enough time to give advice to ministers.
Braverman clearly underestimated the depths to which hostile civil servants might be prepared to sink in order to oust her. As we saw with the trumped-up accusations of bullying levelled against former deputy PM Dominic Raab, civil servants are no longer above the party-political fray. Rather, they have learnt to go public with minor indiscretions until sufficient mud sticks on a politician they dislike.
The fact that these trivial accusations have become the stuff of parliamentary debate makes a mockery of our politics. Substantive concerns such as immigration, the future of Brexit, the cost of Net Zero or the legacy of lockdown are ignored when politics is reduced to a series of 'gotchas'. Gleeful journalists encourage members of the public to cheer and boo like a pantomime audience. Voters are steered towards trivialities and away from issues that truly shape the direction of the nation.
It's not just opponents of the Conservative Party that play this game. At the same time as Braverman's speeding-fine debacle, Labour's Rachel Reeves has been taken to task for travelling in business class to New York. Last year, Angela Rayner's expensive Apple Airpods made for another supposed scandal. Meanwhile, the media somehow managed to turn a filmed clip of Rishi Sunak in a car without a seatbelt into a news story. Of course, politicians should not be above the law and nor should they escape moral censure when they do wrong. But when politics is reduced to rows over seatbelts, speeding fines and airplane seats, it is the public who really loses out.
Sunak has said that he will withhold judgement on Braverman's alleged indiscretions until he has consulted with an independent ethics adviser. This is pathetic. If the prime minister had any loyalty, integrity or political acumen he would defend his home secretary. Passing the buck only suggests that he might like to be shot of Suella, too.
The ousting of the home secretary on such spurious grounds would represent yet another victory for the unelected blob. Whatever we might think of Braverman and her policies, this would be terrible news for democracy.
Joanna Williams is a spiked columnist and author of How Woke Won, which you can order here.
To enquire about republishing spiked's content, a right to reply or to request a correction, please contact the managing editor, Viv Regan.