Seatbeltgate? The media have lost the plot
When did journalism become about snitching on politicians for minuscule indiscretions?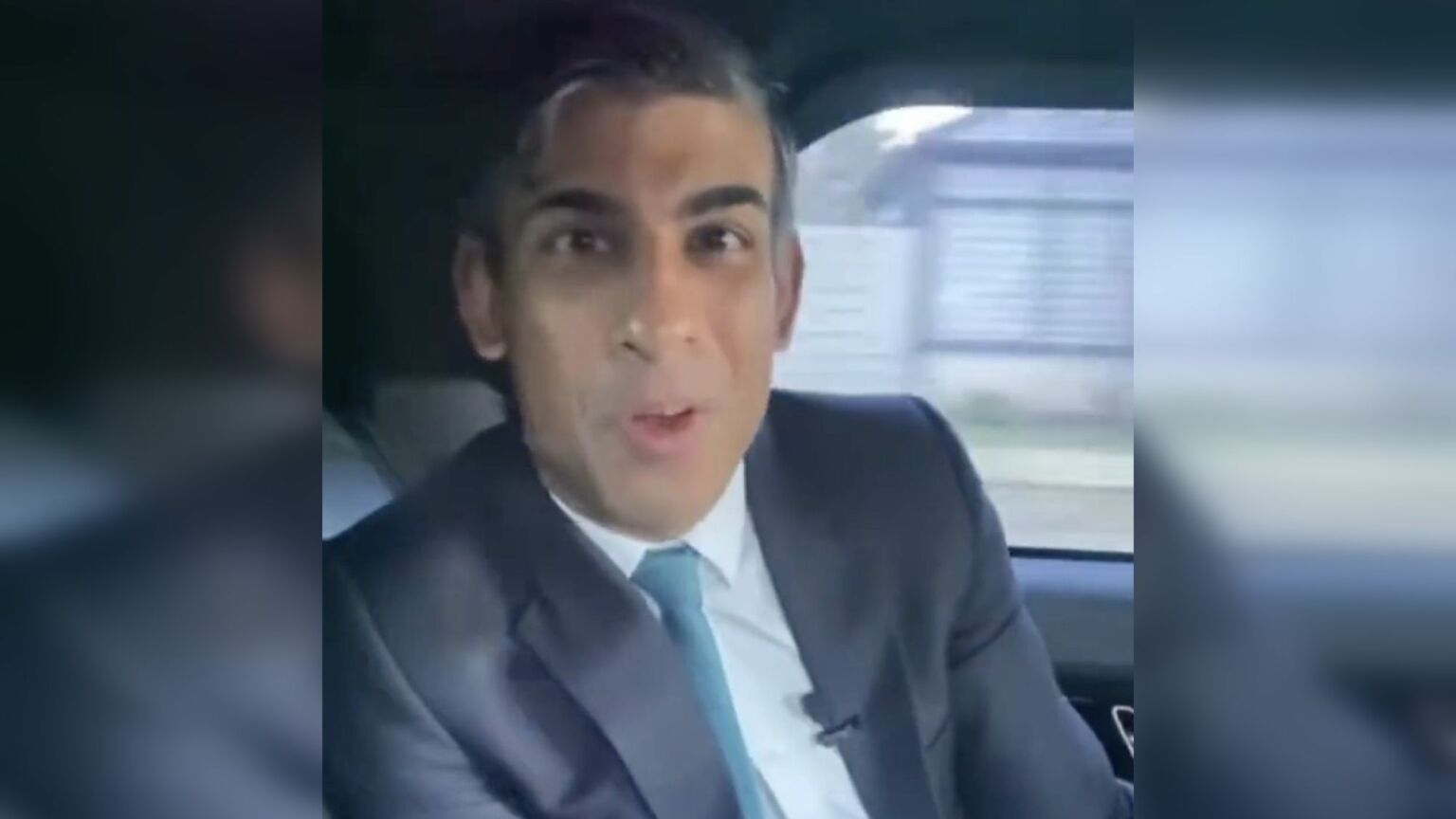 UK prime minister Rishi Sunak has been rocked by yet another scandal. Another '-gate', blowing wide open the man's rotten moral character. The police are now investigating him after the media drew attention to his criminal activities. That's right, he was caught not wearing a seatbelt. I know exactly what you're thinking: I, too, am ashamed to be British right now.
If you've missed this 'scandal', well done. It is the latest non-story to titillate the bored British media, who have been deprived of a Tory scalp for at least a few months now. Yesterday, Sunak put out one of those weird little videos of his, in which he addresses the public in the manner of a CBBC presenter. It was filmed in a moving car, as he zipped between engagements in Lancashire. Eagle-eyed hacks spotted his heinous crime, plastered it across social media and news websites, and now Lancashire Police have opened an investigation.
That this is a waste of everyone's time apparently hasn't occurred to the journalists and cops involved. It seems hacks haven't fully recovered from the sugar rush of Partygate, in which story after story of lockdown-breaking 'parties' – some of them were little more than a slice of cake in a meeting room – in Boris Johnson's Downing Street sustained their bloodlust for months. The police, perhaps bruised by criticism that they didn't at first take those cake parties seriously enough, haven't shaken off their hyper-vigilance, either.
For the sake of journalism, and common sense, it's high time everyone snapped out of it. The combination of liberal-elite hatred of Boris and the derangement of the Covid times brought out the worst in the British media. The noble pursuit of journalistic dirt-digging gave way to lame, moralistic scandal-mongering – in which trivial stories were sustained well beyond their sell-by.
Partygate was shocking, for sure. Lockdown, it showed us, was only ever for the little people – those who couldn't be trusted to weigh the risks of the virus for themselves. But it wasn't Iran-Contra or Watergate was it? Hacks at the Mirror, ITV and elsewhere were carrying on like Bob Woodward, all because some miffed SpAd had sent them some grainy photos of Boris cradling a tiny can of Estrella at lunchtime.
Now, that same pious prefect energy is being brought to bear on Seatbeltgate. I look forward to Paul Brand's 10-part podcast series, dissecting how it all happened. Sunak has also been bashed for flying between official visits this week, because the trains would take too long. That's what counts as a serious story now, thanks to the moralistic, snitchy turn of public life.
I'm all for embarrassing our politicians. But Seatbeltgate is just embarrassing to the journalistic profession – and to the police, who you'd think would have better things to do with their time. Both seem to have lost all sense of proportion, and of what really matters.
Tom Slater is editor of spiked. Follow him on Twitter: @Tom_Slater_
Picture by: Twitter / christiancalgie.
To enquire about republishing spiked's content, a right to reply or to request a correction, please contact the managing editor, Viv Regan.