The twilight of the Anglosphere
The English-speaking world has turned its back on meritocracy, liberty and economic progress.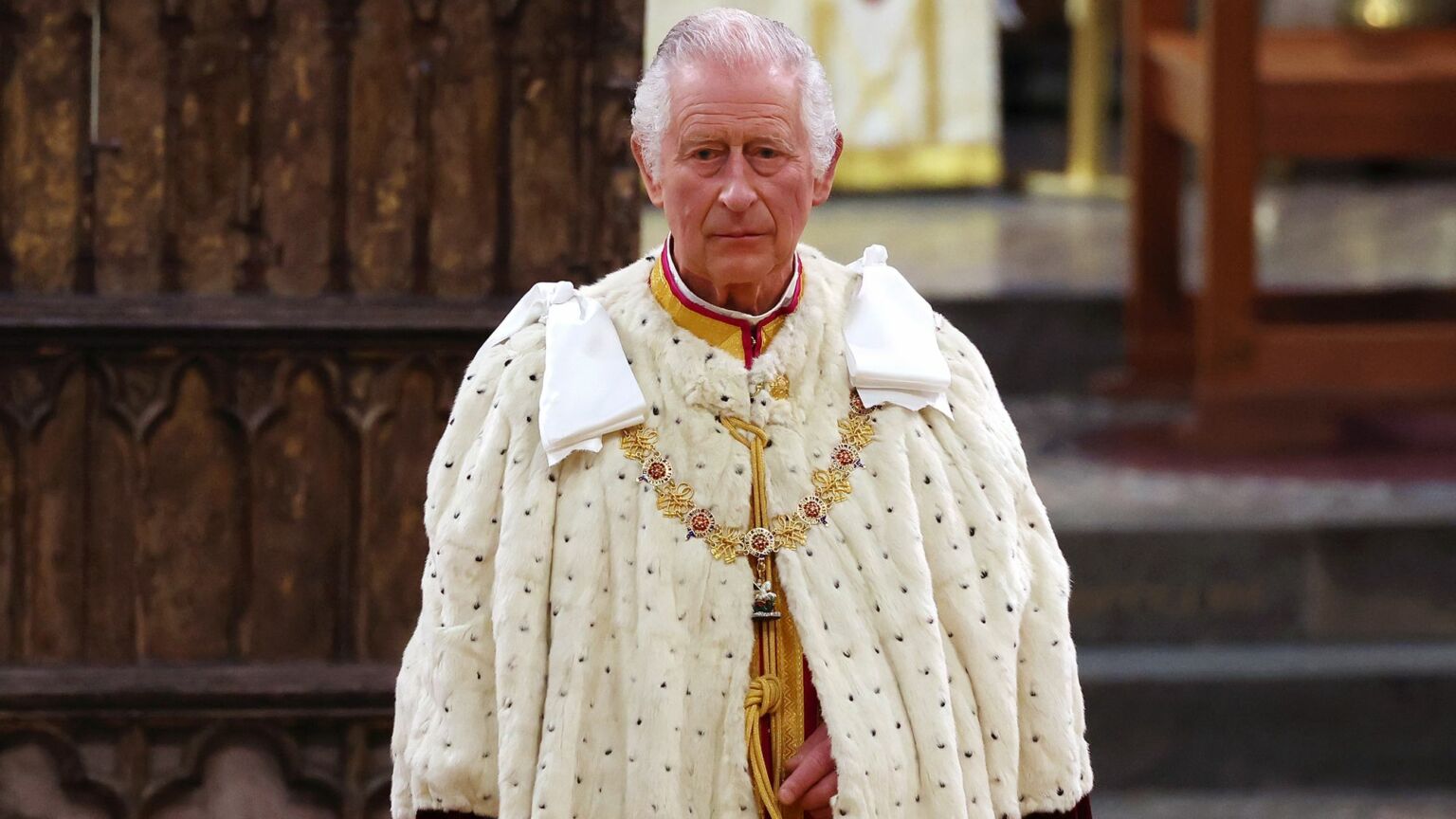 The pomp and ceremony of this weekend's coronation of King Charles III could not hide the fact that Britain, once the most powerful nation on Earth, has become slightly dysfunctional and even a bit weird. In fact, this dysfunction is not just afflicting the United Kingdom itself, but also the broader Anglosphere, right from the antipodes up to the snowy wastes of Canada.
'Every nation or group of nations has its own tale to tell', noted Winston Churchill in A History of the English-Speaking Peoples. To be sure, the Anglosphere has an ugly legacy concerning its treatment of indigenous people, slaves, convicts and indentured servants, not just in imperial possessions but also in the United States both before and after independence. Some mainly non-white former colonies, whose populations are made up largely of the descendants of slaves and indentured servants, are now seeking reparations. Some are also moving to eliminate the last vestiges of loyalty to the British crown.
Yet despite this, in modern times, many of the countries formerly colonised by Britain have since served as beacons of opportunity for millions. Led by the United States, the Anglosphere countries account for four of the 10 most attractive destinations for immigrants worldwide. However, this legacy of opportunity appears to be fading. Unless there is some revival of the old Anglo spirit, a new era, likely dominated by China, India and other resurgent countries, seems in the offing.
Much of this decline of the English-speaking world is self-inflicted. A kind of slow suicide is taking place in which once-proud nations seem determined to squander their economies, their self-reliance, their moral code and, most critically, their belief in law, due process and representative democracy. The Anglosphere is a civilisation increasingly focussed on creating a more ecologically 'sustainable' way of life, and far less willing to compete with more vibrant foreign cultures.
In this sense, the newly crowned Charlies III is a perfect sovereign for a culture primed for decline. Charles is the model of a modern plutocrat. He has inherited a huge and growing fortune, including nearly $10 billion in real-estate assets, and he holds the 'correct' eco-friendly views on how his subjects should live. Although many among the elites consider his green politics to be 'enlightened', Charles's worldview is fundamentally backward-looking or, I would even suggest, neo-feudalist.
Like a medieval millenarian, Charles has asserted, for well over a decade, that humanity is running out of time to save the world. In 2009, for example, he suggested that the world had barely eight years to save itself. Charles has emerged as perhaps the world's premier 'feudal critic of capitalism', as one socialist publication put it. Vice magazine once described him as 'a sort of feudal George Monbiot', referring to the Guardian's reliably apocalyptic in-house climate scold. Charles views industrial capitalism as a scourge upon the Earth. He promotes a new kind of noblesse oblige centred on concern for the natural world and for social harmony.
The new king rules a UK which was the first nation in the world – under Theresa May's Conservative government – to impose Net Zero climate targets. This plan for a radical reduction in carbon emissions seems all but guaranteed to immiserate most British subjects, although it will be good news for the investment banks and oligarchs eager to cash in on the green handouts promised by the energy transition. Just as the UK government prepares to spend £11.6 billion of British taxpayers' money on international climate finance, it has raised taxes to their highest level in 70 years.
As usual, it's the lower orders who pay for the fixations of the ruling class. The policies associated with Net Zero will fall mostly on working-class people and communities – especially in places like the Midlands, once a global centre of energy and manufacturing. Particularly threatened will be the roughly 1.3 million UK workers engaged in energy-intensive industries. Such policies are likely to both expand the class divide and accelerate the divergence between the UK's old industrial heartlands in the Midlands and the north of England, and the services economy around London. Nationwide rates of poverty and food shortages are already on the rise. Rising energy bills hit those on the lowest incomes the hardest. The poorest households spend up to three times as much of their earnings on energy bills as the richest in the UK do. The future prospects for the new green serfs are not great.
If the UK is ahead of the green curve, the rest of the Anglosphere seems anxious to catch up. From Australia to the US and Canada, the drive to Net Zero is accelerating. The breakneck drive to replace fossil fuels with wind and solar has raised energy prices even in countries with abundant resources. High energy prices disfavour local companies who have to compete with China, or with other countries still willing to expand their fossil-fuel production. Already, the shift of production to China alone has cost well over half a million manufacturing jobs from Great Britain in the space of a decade. Meanwhile, an estimated 3.4million jobs left the US for China, between 2001 and 2017.
Perhaps nothing better reflects the decline of opportunity in the Anglosphere than what has happened to housing. In Britain, Australia and North America, homeownership once provided a way for the middle and even working class to gain assets. But today's policies, which impose restrictions on new building developments and force new homes to be Net Zero compliant, will mean continued price inflation for prospective homeowners. This housing crisis even affects land-rich countries like Australia and the US.
According to US Census Bureau data, the rate of homeownership among young adults between the ages of 25 and 34 was 45.4 per cent for Generation X, but has since dropped to 37 per cent for millennials, the generation that is now at the age where people want to start families. Historically, Australia enjoyed far higher rates of homeownership than many advanced countries, with it reaching as high as 71 per cent in the 1970s. But home ownership has since declined significantly, especially among the young. Economist Saul Eslakes suggests that the 2021 homeownership rate among Australians in their mid-20s to mid-30s will be lower than it was in the 1947 census.
'What a terrible time to be a young Australian', laments economist Leith van Onselen, citing soaring housing rental costs and declining real wages, along with rising student debts. That dour outlook was underscored by a Finder.com survey, which found that 70 per cent of Generation Z Australians are experiencing financial stress due to increased cost-of-living pressures (principally rising mortgage costs), compared with just 29 per cent of boomers. Some 56 per cent of Gen Z report feeling pressured to take on a second job due to rising costs of living, compared with just seven per cent of boomers.
These trends, exacerbated by the Net Zero drive, point to a difficult future for the Anglosphere. The UK and Europe have endured a decade of economic stagnation, while US life expectancy has recently gone down for the first time in peacetime. No surprise then that most parents in the US and elsewhere doubt their children will do better than their generation. Meanwhile, trust in institutions, in both the US and UK, is at historic lows.
Economies can, of course, turn around. But this is unlikely to happen in societies that are abandoning the very values that drove their past success. Across the Anglosphere, diminishing expectations appear to have undermined support for liberal capitalism, particularly among younger people. This is the case not only in the United States, but also in Australia, Great Britain and New Zealand. Similarly, people born in the 1970s and 1980s are far less enamoured with democracy than those born in the 1930s, 1940s and 1950s.
Support for authoritarian measures took a physical form during the pandemic. Many US states, the UK, Australia, New Zealand and Canada all imposed draconian lockdowns. Meanwhile other countries, notably Sweden, used more humane and ultimately more effective means to manage the virus. In 'liberal' Canada, under Justin Trudeau's Liberal government, truckers who protested against vaccine mandates faced unprecedented repression, including the suppression of their bank accounts. In the US, as elsewhere, dissenting views on the pandemic were restricted or blocked, even when they came from highly credentialed experts.
The censorship techniques perfected during Covid will likely be expanded to other issues like climate and gender, restricting debate in mainstream society. As with Net Zero, Britain is again taking the lead here. The current Tory government's Online Safety Bill will strictly regulate the internet. This repressive turn violates precisely those liberties that once made the Anglosphere so appealing to millions.
We rightly object to the suppression of dissent when we see it in places like China or Russia, but Western governments' outsourcing of state censorship to Big Tech is simply a more subtle way to undermine the free discourse and individual rights that have long been at the core of Anglophone societies. The rise of artificial intelligence could also be used to further enforce political orthodoxy, by creating new digital inquisitors.
Ultimately, the Anglosphere is increasingly moving towards neo-feudalism. Meritocracy – for centuries a key means to upward mobility for both natives and immigrants – is being rejected in universities and throughout the professions. Worryingly, as Pamela Paul notes in the New York Times, this approach is also being pushed in our elite scientific organisations. This is despite meritocracy being 'the most effective way to ensure high quality science and greater equity', she says.
The Britain that created the models for modern technology and once spread the gospel of progress has left a legacy that still resonates today. But if the Anglosphere abandons its core values, and ceases to provide opportunities for advancement, it will not only undermine its own future, it will do a grave disservice to the rest of the world
Joel Kotkin is a spiked columnist, the presidential fellow in urban futures at Chapman University and executive director of the Urban Reform Institute. His latest book, The Coming of Neo-Feudalism, is out now. Follow him on Twitter: @joelkotkin
To enquire about republishing spiked's content, a right to reply or to request a correction, please contact the managing editor, Viv Regan.