The mystery of the Kremlin drone attack
It is far too soon to brand this a 'false flag' operation.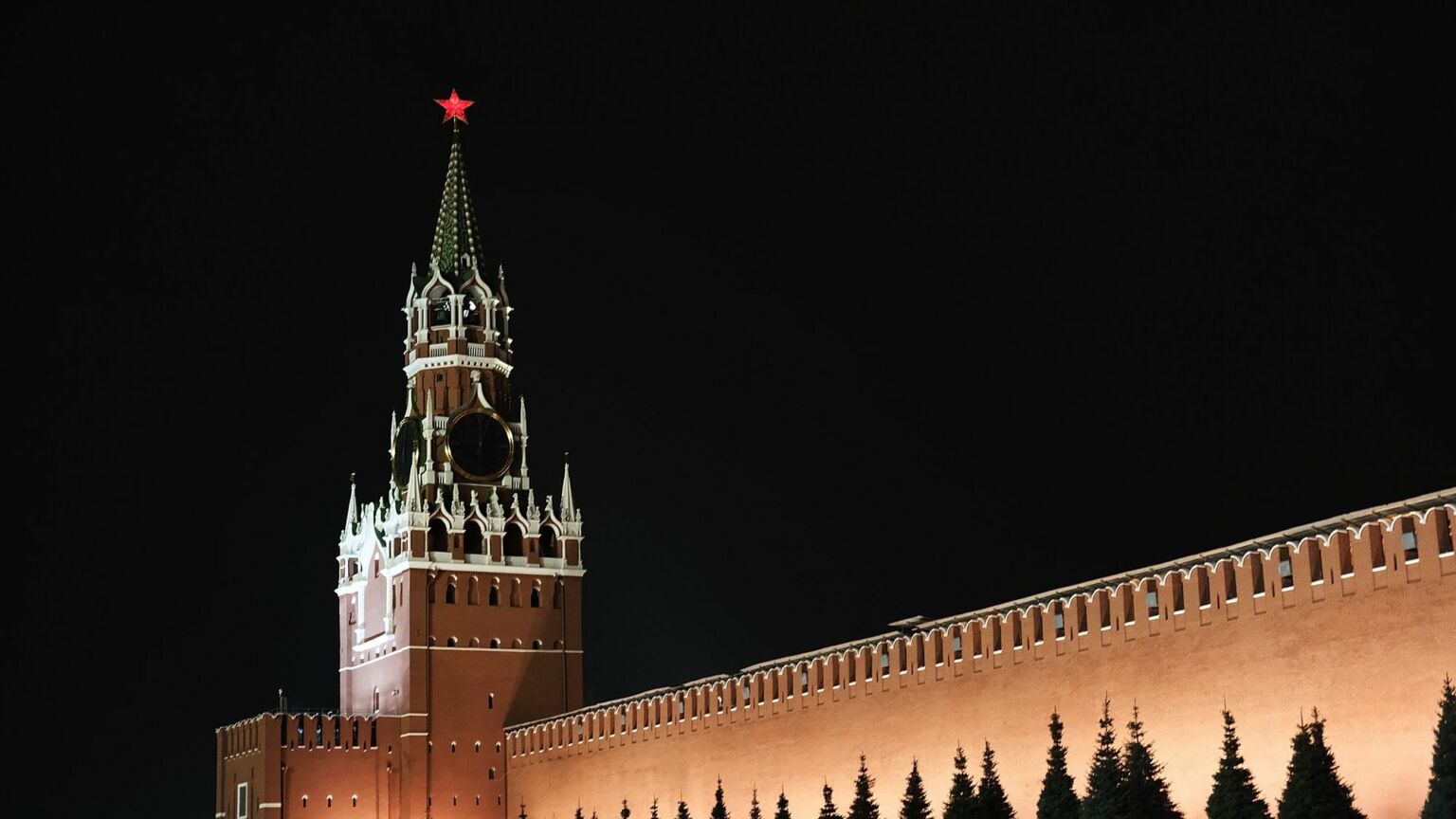 What to make of Russia's claim that, this week, Ukraine tried to assassinate Vladimir Putin with a drone attack on the Kremlin? The alleged attack was seemingly thwarted at the very last moment, providing rather spectacular video footage, somewhat reminiscent of the New Year's fireworks over Red Square.
The fast-forming Western consensus is that this was a 'false flag' operation. This view has been articulated by several UK military experts and most forcefully by US secretary of state Antony Blinken. Blinken specifically said that you always have to take what the Kremlin says with a 'shaker of salt'. The prevailing argument is that this was a pseudo-attack orchestrated by the Kremlin to justify an intensification of Russian attacks on Ukraine, in the run-up to what is expected to be a major counter-offensive by Kyiv forces. Well, maybe it was.
The speed with which this Western consensus has caught hold, however, should arouse suspicions of its own. A well-known component of UK and US information management is ensuring that the Western message comes out first and that everyone sticks to it. I've had particular misgivings about various phone-ins on UK radio this week, where listeners were basically being invited to add their voices to this highly spun consensus. I heard practically no dissenting voices, largely, I imagine, because no specialists had given – or had been invited to give – any counter-opinion.
Thus, a certain 'truth' is born that becomes set in stone and rarely challenged again. Just recall how blame for the sabotage of the Nord Stream gas pipelines last year was immediately pinned on Russia, with any other argument pretty successfully closed down. It took the intervention of contrarian journalist Seymour Hersh in February this year to spark a debate. Hersh blamed America. Since then, we have had a US-German version blaming non-government Ukrainians on a yacht. Most recently, a coterie of Scandinavian broadcasters say they have tracked Russian ships in the vicinity of the attack (although quite a while before the explosion happened).
Personally, I would rule out the idea that the drones over the Kremlin were a state-sponsored Ukrainian attack on the Russian president's life. Firstly, because anyone in the business of targeting Putin would know that he is highly unlikely to be in the Kremlin at night. He spends most of his time at the official presidential residence outside Moscow.
Secondly, the Ukrainian president, Volodymyr Zelensky, may have been a professional actor, but he deserves to be believed when he says that Ukraine has not and would not set out to assassinate Putin. This is partly because Ukraine has, rightly, presented its war as defensive – waged on, and for, Ukrainian territory. And partly because, while Russia said at the outset that one of its war aims was regime change, Russian officials have since been on record for some time saying that they are not out to kill or remove Zelensky.
While I doubt very much that the Kyiv government had any plan to assassinate Putin, there are other scenarios that should be considered before rushing to accept Western claims of a 'false flag'.
Proponents of the false-flag theory say it would have been impossible for enemy drones to get so close to the Kremlin. They also point to the fact that the Kremlin spokesman took a while to respond to the alleged attack. Having been a correspondent in Moscow in 1987, when the young German, Mathias Rust, successfully piloted his light plane through Soviet airspace to Red Square, it does not seem impossible that Russian air defences missed the drones, which can be very hard to detect. Nor is it all that unusual for Kremlin spokesman Dmitry Peskov to have taken his time. The Kremlin is rarely swift to compose its message. Indeed, the apparent delay might actually be an argument for this being an unexpected and unwelcome turn of events, rather than something the Kremlin had prepared.
There are good reasons to at least consider some scenarios other than a false flag. There have been at least two recent assassinations of prominent Russians on Russian soil, apparently at the hands of, or masterminded by, Ukrainians. One, in August, was the daughter of prominent nationalist Alexander Dugin, who was seen as the intended target. The other was a nationalist blogger, known as Vladlen Tatarsky, who was killed last month by a bomb in a St Petersburg café.
There have also been periodic acts of sabotage against Russian railways and cargo depots, some of them launched from Ukraine.
It is possible that some of these attacks were launched not by Ukrainians, but by Russians opposed to the war. It is also possible that some could have been independent initiatives by Ukrainian groups, operating without the say-so of the Kyiv government, or with a blind eye deliberately turned. But it cannot be excluded either that some were planned or launched with the involvement of the Ukrainian security service, the SBU, which is at times flaky and reckless. It is not at all clear how much control Zelensky or his government exert over the SBU.
Last year's attack on the Kerch Bridge, which connects Crimea to the Russian mainland, is one sabotage operation that comes to mind in this context. It is said to have been undertaken by Ukrainians with the possible assistance of Western special forces, even though such an attack had reportedly been discouraged by the US as risking a serious escalation of the conflict. Pertinent here might also be reports from last month that Ukraine had planned a demonstrative drone strike on Moscow to mark the anniversary of Russia's invasion. This was also deterred in the strongest possible terms by the US.
None of this is to say that the alleged drone strike on the Kremlin was definitely not a Russian false-flag operation. Only that there are other scenarios that need to be considered. A rush to judgement favours those who want to shoehorn this incident to fit their message – on whichever side that might be.
Mary Dejevsky is a writer and broadcaster. She was Moscow correspondent for The Times between 1988 and 1992. She has also been a correspondent from Paris, Washington and China.
To enquire about republishing spiked's content, a right to reply or to request a correction, please contact the managing editor, Viv Regan.