The New Puritans must be stopped
A regressive, authoritarian ideology is cannibalising public life.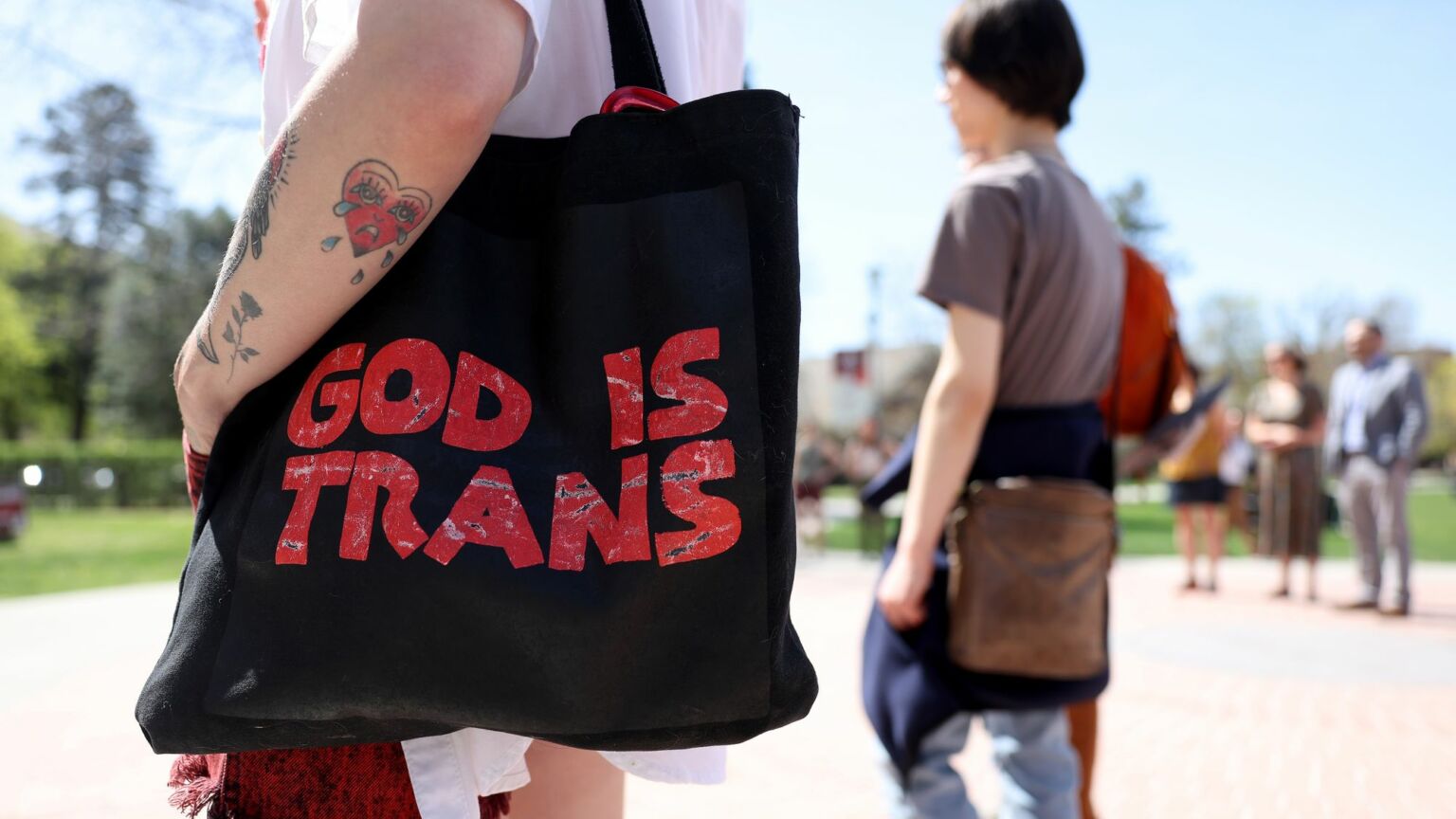 What happened to the art of disagreement? In 2017, I addressed this very question in my stand-up show, Thought Crimes, at the Edinburgh Festival Fringe. My main topic was the aftermath of the Brexit vote and how so many of my friends had developed a strange new determination to reduce all political disputes to a matter of good vs evil, with those who voted to leave the EU falling firmly in the latter camp. I felt there was something inherently amusing about this sudden surge of mass infantilism.
I performed the show every evening during the fringe at The Stand comedy club, and I very much enjoyed working with such a pleasant and professional team. I remember, on one occasion, chatting to a member of staff who completely disagreed with my political views. The conversation was stimulating and, above all, amiable. Had I suggested at the time that, just a few years later, a show at this same venue would be cancelled because members of staff found the opinions of those involved offensive, she would have laughed. I'm confident that nobody at The Stand, either performers or staff, would have considered this a remote possibility. Surely it would be absurd for a comedy club, of all places, to reject the principle of free speech?
Yet this is precisely what happened this week when The Stand cancelled the booking of SNP politician Joanna Cherry, who had been scheduled to appear as part of the club's 'In Conversation With' series. Cherry is a lesbian who campaigned against Section 28, and has recently been vocal about the threat to women's rights and single-sex spaces posed by the rise of gender-identity ideology. This is her thoughtcrime.
If I were keeping a tally of Things I Never Thought Would Happen, it would by now have grown too long to maintain. When I performed that show in 2017, I had assumed that I was observing a momentary glitch, and that within the year everyone would be shaking their heads and laughing about their brief bout of hysteria. I was wrong. The insane tribalism of the Brexit vote was merely a symptom of a much more worrying trend, and we have since allowed ourselves to descend into a Manichean world of angels and devils.
My book, The New Puritans: How the Religion of Social Justice Captured the Western World, is my attempt to grapple with this disturbing new reality. A new paperback edition has been published this week, and I had hoped that by this point, it would already have started to seem out of date. In truth, the problems I describe in the book are accelerating. Novels by Roald Dahl, PG Wodehouse and Agatha Christie have since been rewritten by 'sensitivity readers' (newspeak for 'censors'). The Irish government is currently passing new hate-speech laws that are similarly draconian to those passed by the Scottish government in 2021. Prestigious scientific journals are publishing pseudoscience in order to uphold this new ideology, too. Only this week the Scientific American ran a piece entitled 'Here's why human sex is not binary', illustrated with an image of the male and female gametes that prove that it is.
It's difficult to keep up with these baffling developments. Most of us have noticed the rise of this new ideology that is now dominant in all of our major cultural, educational, political and corporate institutions. We can see that its impact is divisive, regressive and illiberal, and yet it describes itself using progressive-sounding terminology, such as 'social justice', 'anti-racism' and 'equity'. When language becomes unmoored from meaning, we are all at risk of mistaking change for progress.
We have seen that the disciples of this new religion are pushing for more and more censorship, whether that be through the cancellation of comedians, the deletion of potentially offensive scenes in old television shows, or stronger 'hate speech' laws. We have seen women physically assaulted for standing up for their sex-based rights. We have seen how anyone who questions the new orthodoxies jeopardises their career prospects and risks being publicly shamed. The existence of what we now call 'cancel culture' is often denied by those who indulge in it the most, but its list of casualties expands by the day.
Those of us who are taking a stand against these cultural revolutionaries are often told that we should just ignore them. Who cares if a few zealots are demanding that we attend 'unconscious bias' training sessions? Who cares if civil servants and teachers and staff at the BBC are being encouraged to announce their pronouns in emails and at the beginning of meetings? Who cares if the Ministry of Defence is holding LGBTQIA+ coffee mornings to discuss pansexuality? If we let them get on with it, the logic goes, all of this will just go away.
But this is very wrong. If we ignore these developments, the culture warriors won't fade away – they'll win. These activists are promoting an authoritarian creed, and are doing untold damage to our world, while believing they are making it better. If your toddler starts smashing up the crockery, you don't just politely wait for it to finish. Sometimes you have to intervene in order to prevent further damage.
I wrote The New Puritans in the hope that the book would become obsolete. Judging from recent events, this won't be happening any time soon.
Andrew Doyle is author of The New Puritans: How the Religion of Social Justice Captured the Western World, which is out in paperback today. You can order your copy on Amazon here.
To enquire about republishing spiked's content, a right to reply or to request a correction, please contact the managing editor, Viv Regan.