The problem with Labour's 'respect' lessons
Starmer's plan to teach boys how to talk to girls will sow fear and mistrust between the sexes.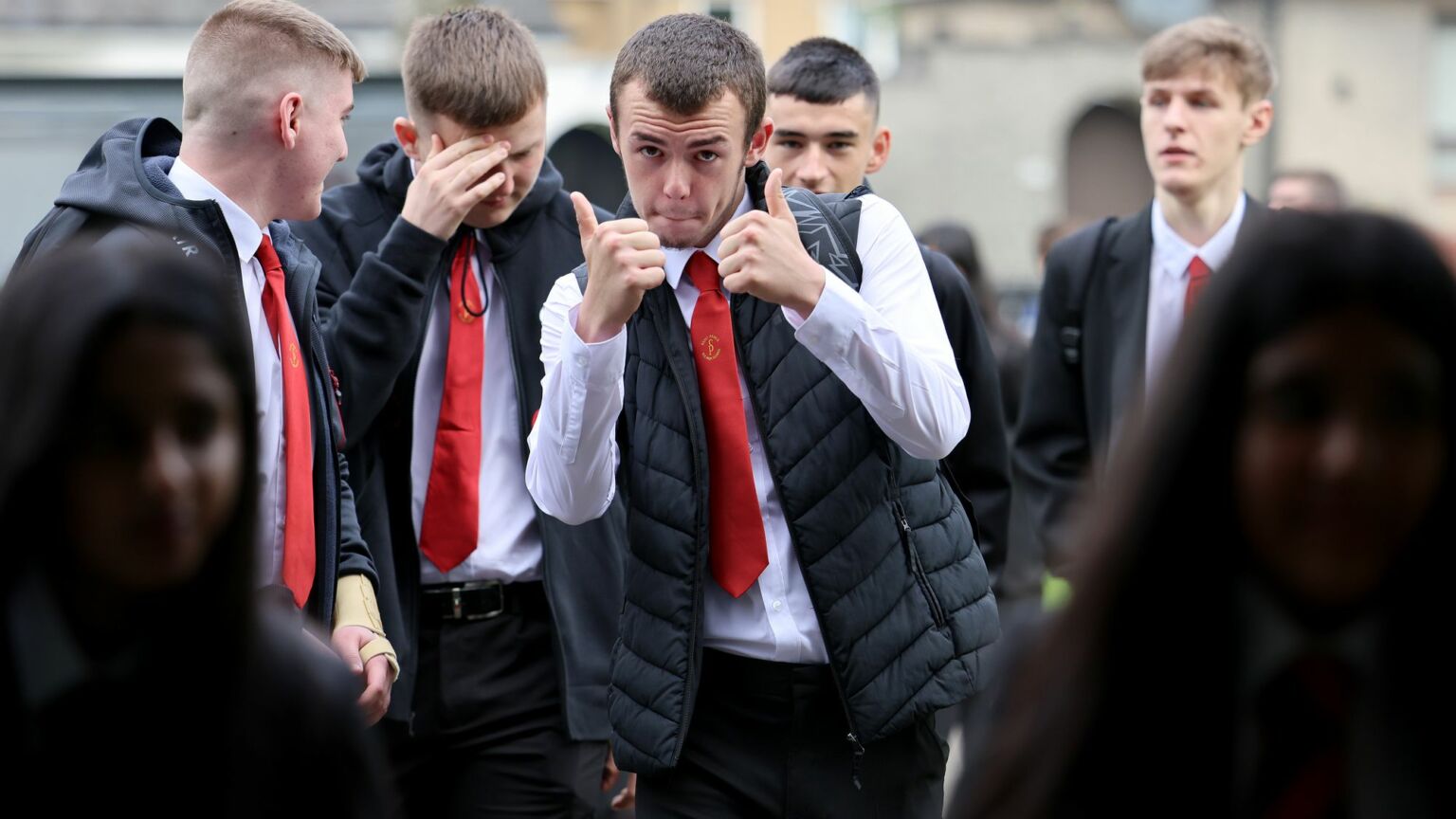 Keir Starmer has announced that a Labour government will introduce special lessons for boys to teach them how to respect women.
At an event in south London last week on tackling violence against women and girls, Starmer talked of the need to bring about a 'cultural change' among teenage boys. He said that schools needed to actively educate them about their treatment of the opposite sex, and encourage them to recognise and call out misogynistic behaviour when they see it.
There is so much wrong with this approach. Men do not commit violent acts against women because they weren't given sufficient sex and relationships education at school. In fact, the kind of men who shout obscenities at women are fully aware that what they are doing is wrong. People who commit rape know full well that it's abhorrent. To suggest otherwise allows individuals to duck responsibility for their hideous actions.
Worse still, Labour's proposal and others like it assume that men are born with an innate hatred of women. And that it is the job of schools to teach them out of it, to correct their nature or their bad upbringing.
Of course, Labour doesn't really think that all boys have a predilection towards misogyny. No, its real target, as ever, is boys of a certain class background. It is these poorer, working-class boys who supposedly 'don't get the support they need', to use the therapeutic jargon, to learn how to respect women. Starmer's plan is motivated by the same kind of impulses that drove the New Labour government's Sure Start scheme, launched in 1999. Sure Start was based on the idea that poor kids needed to be educated and socialised away from the supposedly damaging behaviours and norms prevalent within their family units. Make no mistake, there is an ugly class dimension at the heart of the panic over boys' behaviour.
Furthermore, these kinds of proposals send a damaging message to adolescent boys and girls. They infect their relationships with fear and suspicion. Teenage boys start to appear to themselves and to others as potential threats – as if they are just one missed respect lesson away from committing an act of misogynistic violence.
Navigating the world of teenage relationships is hard enough without these clumsy political interventions. Young people can only really learn how to deal with each other through experience. They need the space and time to be able to interact informally. Rather than awaiting formal instruction, they are far better off talking to their parents, teachers and friends when issues arise.
Of course, none of this is to say things are all rosy for young people. For instance, they are growing up in an age of easily accessible online porn. This is quite clearly going to affect the way they approach sex and relationships in the real world. But our current response to this is unhelpful. Schools seem hellbent on freaking young people out about sexual interactions, instead of helping them feel more relaxed and comfortable about intimacy. Repeatedly telling boys that they need to suppress their supposedly violent, misogynistic tendencies makes girls fear boys. And it makes boys fear themselves.
None of this actually helps tackle misogyny or violence against women and girls. The men who commit such acts do not value women's freedom or autonomy, or see women as their equals. To really address this problem, we should be nurturing solidarity between the sexes. We need to encourage girls and boys to recognise what they have in common, as free, independent-minded individuals. That is how real respect is learnt.
Labour's approach does the opposite to this. It treats young men like feral animals in need of taming, and young women as damsels in distress. That sounds like a recipe for the very misogyny Starmer says he wants to tackle.
Ella Whelan is the author of The Case For Women's Freedom, the latest in the Academy of Ideas' radical pamphleteering series, Letters on Liberty.
To enquire about republishing spiked's content, a right to reply or to request a correction, please contact the managing editor, Viv Regan.