Andrew Tate and the hysteria of modern feminism
No, the misogynist influencer is not producing a generation of rapists.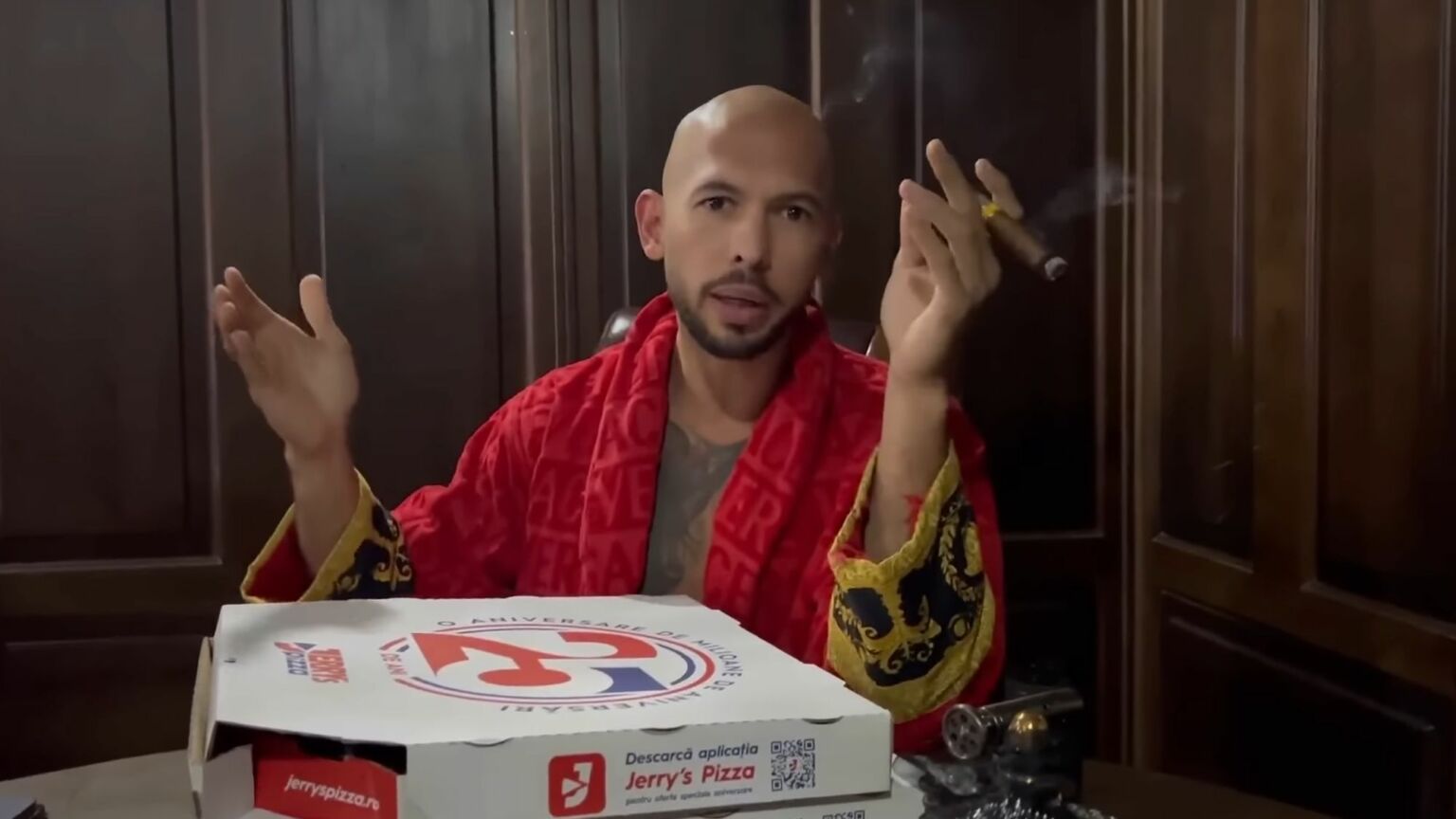 Andrew Tate is now at the centre of a full-blown moral panic. Schools, teachers and parents are apparently terrified that the self-proclaimed 'misogynist' influencer is 'brainwashing' young boys and turning them into misogynists.
By all accounts, Tate is a deeply unpleasant man. He was recently arrested and is under investigation in Romania for allegations of people trafficking. After a few failed attempts at celebrity – he briefly appeared on Big Brother in 2016 – he shot to online fame with his short, outrageous TikTok videos. Some of his videos claim to teach young men how to dominate women or how to acquire vast wealth. Tate also runs 'Hustler's University', an online self-help business where he promotes himself as a 'millionaire professor'.
Much of Tate's appeal – much like the many online 'pick-up artists' who came before him – lies in his notoriety. His views are openly misogynistic (if mainly clichéd), such as his belief that 'the women belong to the man'.
Tate's outrageous views seem to have rattled both the tech giants and the education system. Last summer, he was banned from most social-media platforms (although his Twitter account has since been reinstated). Schoolteachers in Britain are reportedly now asking for special resources on how to tackle the influence of Tate among pupils.
The Times Educational Supplement ran a feature this week on 'How to respond to boys inspired by Andrew Tate'. It suggests that staff across schools are in need of professional-development training on how to challenge young men when they say things like 'women should not fly planes'.
Parents are despairing, too. TV presenter Ulrika Jonsson has said she felt 'sick' after finding out that her son had watched Tate's videos. But as with any teenage rebellion, all this pearl-clutching can surely only backfire – lending Tate even more notoriety and inadvertently encouraging young men to see him as transgressive and interesting.
Despite what many feminists seem to fear, Tate's appeal says little about society's view of women – after all, his views seem 'edgy' precisely because the vast majority of us do not approve of them. What's more, there will no doubt be many young men enjoying Tate's videos for their crassness and outrageousness, rather than sitting down and earnestly taking notes.
The Tate panic reveals something far more concerning – a lack of adult authority. Instead of telling young men to put the phone down and grow up, teachers, parents and even politicians are tearing their hair out over Tate's supposedly hypnotic influence. Instead of dismissing him as a talentless pretender, adult society is giving him the god-like status he craves.
Teachers and parents genuinely seem to think that young men are being brainwashed by Tate, claiming his misogynistic jokes are setting young men on a slippery slope to becoming misogynists and even rapists. One teacher has even produced a handy diagram to ram the point home, which has been reproduced in The Times, portraying 'jokes about harassment' as one step towards groping, flashing and rape.
This is a dangerous argument to make. It suggests that young men are like robots, easily re-programmed by sexist videos. These teachers seem to think that a few hours on TikTok can single-handedly turn a young man, raised in a community and nation in which sexual violence is among the most heinous and unforgiveable crimes, into a gleeful would-be abuser. This line of thinking can only lead to more calls for censorship.
We need to have a bit more faith in young men – and a lot more faith in parents, teachers and young women to put the Tate fanboys in their place if they ever try to put his ridiculous 'advice' into practice.
Ella Whelan is the author of The Case For Women's Freedom, the latest in the Academy of Ideas' radical pamphleteering series, Letters on Liberty.
Picture by: YouTube / Braso.
To enquire about republishing spiked's content, a right to reply or to request a correction, please contact the managing editor, Viv Regan.