Groupthink is stifling the university
Harvard's new Council on Academic Freedom could provide some much-needed pushback to the culture of conformity.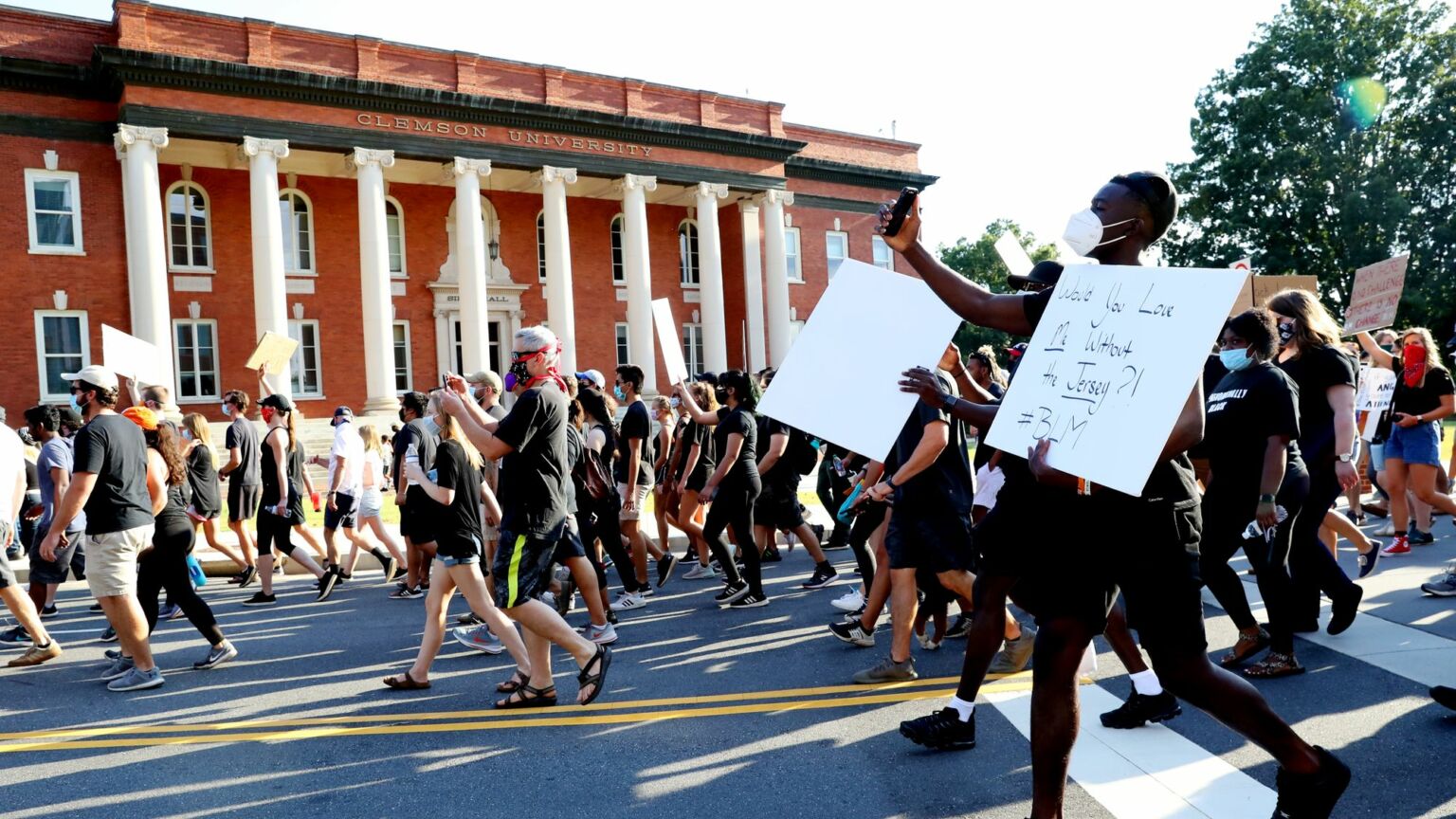 Fifty prominent Harvard academics have formed a new alliance to protect free speech. Writing in the Boston Globe earlier this month, professors Steven Pinker and Bertha Madras explained that the new Council on Academic Freedom would constitute a defence team for 'free inquiry, intellectual diversity, and civil discourse'.
As someone who recently spent five years of my research career at Harvard Medical School, I welcome this move. Harvard is a profoundly exciting place to work – a Disneyland for scholars. My colleagues were hyper-smart, focussed and unashamedly ambitious. I was fortunate to forge academic partnerships with some of the finest minds you could hope to meet. At the same time, I also witnessed a troubling intellectual homogeneity.
In Harvard, and indeed beyond, scholars today must demonstrate their commitment to 'diversity, equity and inclusion' (DEI). In principle, I have no trouble subscribing to these values. Diverse teams can often be smarter and more interesting, fairness should be promoted and colleagues should feel included.
The institutional reality of DEI, however, is a tick-box exercise. For example, in August 2020, following the murder of George Floyd and the subsequent civil unrest, Harvard staff were strongly encouraged to enrol on the university's anti-racial-bias training. By December 2020, Harvard's anti-bias seminars had broken attendance levels for such initiatives. But when pressing questions were raised about whether such anti-bias training works or risks exacerbating bigotry – of which there is now a fair amount of evidence – the academic leadership, the university management and the consultants pushing the training effectively ignored them. They seemed more concerned with optics and in striking the 'correct' pose than with finding serious solutions to deep societal problems.
Universities are eager to embrace all the politically fashionable trends. For example, I was once cordially introduced with 'she / her' pronouns after my name during an academic presentation. Having never revealed my own views on gender identity, arguably the most ethically contested medical controversy of our age, I was curious as to why those introducing me assumed that I endorsed it. Episodes such as this might seem trifling. But, taken together, they mean the death of intellectual diversity by a thousand culture-war cuts. Scholars feel as if they have to submit to an orthodoxy enforced from on high. After all, many academic jobs are short-term contracts on staggeringly low pay. Those without power are forced to calculate which battles are worth risking one's wages to fight.
Much has been written in recent years about why universities have become hotbeds of homogeneity. Some commentators, such as journalist Greg Lukianoff and psychologist Jonathan Haidt, point to the increasing power of college administrators and of student bodies over faculty. These bodies tend to have misplaced worries about students' fragility, which lead them to stifle open debate. Economist Adrian Wooldridge says free speech is failing because American academia is now bloated by a 'giant bureaucracy, contemptuous of many of its workers'. Others blame the cultural colonisation of academia by postmodern theories.
There's no doubt something to all of these explanations. But in my experience, they miss another crucial factor, one that is particularly important in competitive institutions – the academic-grant juggernaut.
Universities like Harvard are incredibly successful at netting major funding that rewards highly specialised, 'hot' research. This allows for laser-like focus within any given field, and it can reap many investigative benefits. But, as late American psychologist Scott Lilienfeld warned, the prevailing grant culture also creates disincentives for contrary views, and rewards pre-ordained 'correct' opinions. Worse still, a self-interested eagerness to 'oversell' one's ideas in grant bids leads to a great deal of false research findings being published.
I witnessed first-hand the high-velocity momentum of the grant machine at Harvard Medical School. Three years ago, voicing serious concerns with a professor about a methodological oversight within our field, I quickly discovered that dissent was impermissible. The professor expelled me from the research group in question, and told me that my criticisms constituted 'personal disloyalty'. This carried personal and academic ramifications. Some colleagues, especially junior ones, even started to back away from me, seemingly afraid that they too might become tainted by association.
Not every research team succumbed to these levels of intolerance. Many of those I remained engaged in were active in seeking broader perspectives and bigger pictures. Still, among some senior actors, the single-mindedness of the grant culture, combined with the kiss-up hierarchy of the academy, incentivised obedience and encouraged group-think.
Repressing diversity of thought is a calamity for science. Thanks to the race for the research bucks, dubious research practices have become rampant, and investigators do a poor job of citing research that discredits their pet theories.
The point of universities is to seek the truth and to challenge ideas. Genuine diversity must begin with protecting every voice, not merely the loudest, the most popular, or those with the most ambitious research budgets. Ironically, the most competitive and best-funded Ivy League institutions have become the very places where mindless conformity now flourishes. Let's hope that Harvard's Council on Academic Freedom can start to turn things around.
Charlotte Blease is a research affiliate in digital psychiatry at Harvard Medical School and Uppsala University, Sweden. Follow her on Twitter: @crblease
To enquire about republishing spiked's content, a right to reply or to request a correction, please contact the managing editor, Viv Regan.