Don't pity me for being old
Those of us born in an age of keeping calm and buggering on don't need to be talked down to or patronised.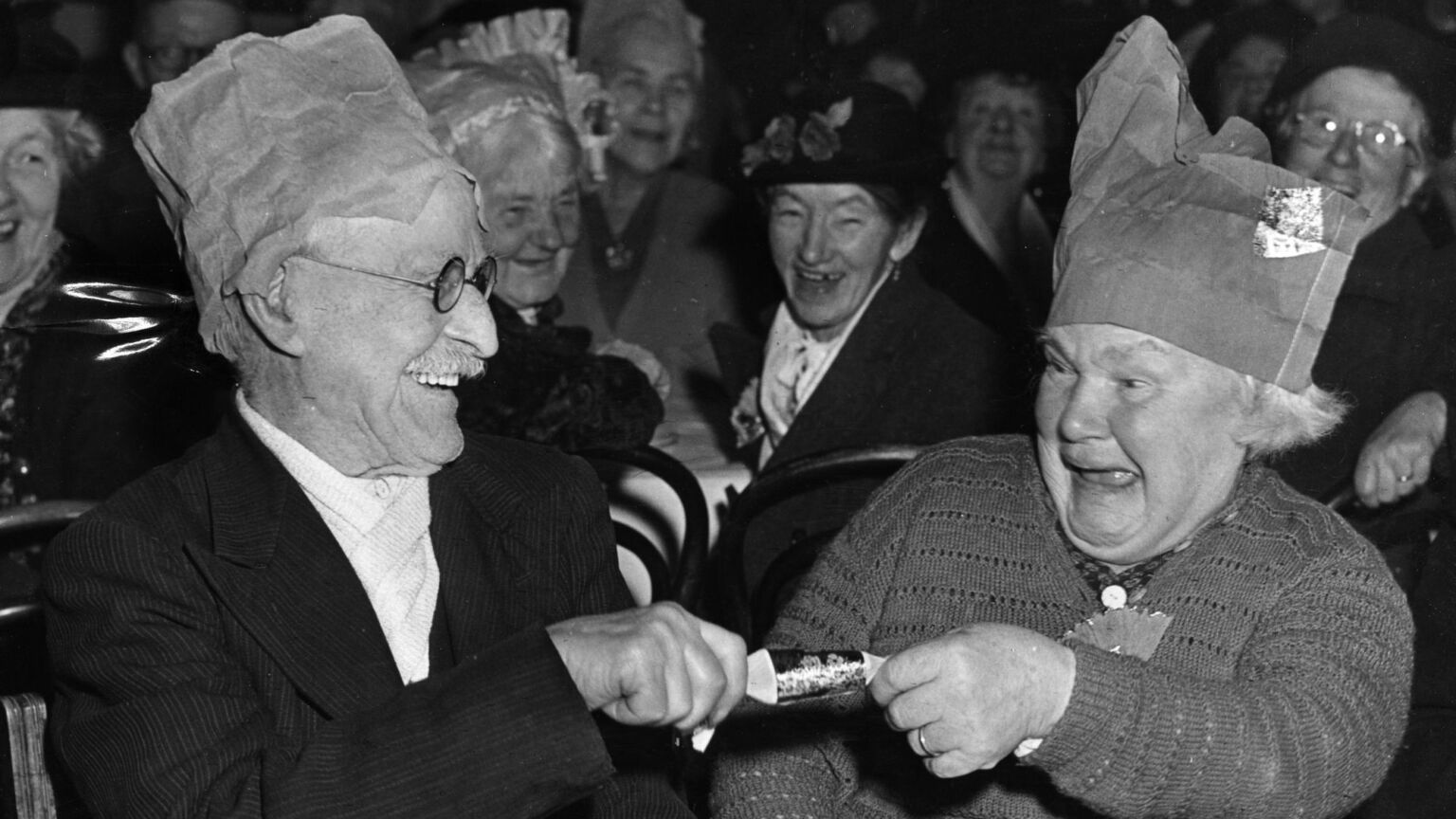 'You don't know what you've got till it's gone' goes the old Joni Mitchell song – and when I think of what that is for me, it's not a dumped husband or a ditched friend I recall, but the phrase 'Mustn't grumble'. It was once an archetypal old-folks thing to say. Many of us self-dramatising youngsters saw it as proof of a lack of inner life. But how attractive such stoicism seems nowadays, when it's considered somehow inhuman to solve one's problems by oneself rather than broadcast them to an underwhelmed world (coming soon on E4 – Dani Dyer: Is This Anxiety?). Especially considering that, as Bette Davis said, 'Old age ain't no place for sissies'.
I never thought I'd get old. At one point around the turn of the century, when my drug consumption was at its height, I sometimes made it on to online polls as one of the Top 10 public figures most likely to OD. Two decades before, on my 20th birthday, I locked myself in the bathroom and cried. Having bagged my dream job as a professional writer at the age of 17, I felt that life could only be all downhill from thereon. But I love being old – and I definitely do think of myself as old. There's something naughty and reckless about being an old lady – think of Monty Python's Hell's Grannies, poet Jenny Joseph's purple-clad old lady in 'Warning', those game old girls out on a spree in Beryl Cook paintings.
A recent survey by personal-alarm firm Careline365 asked over-65s when people started treating them as old. The majority said this happened at 62. Fair enough. It's all very well for daft hacks to write newspaper puff pieces about 60 being the new 40. But what sensible 60-year-old wants to be 40, when 40-year-olds seem so careworn and harassed, torn between the demands of their children and their parents?
Dr Carole Easton, chief executive of the Centre for Ageing Better, recently said solemnly that: 'No one becomes "old" overnight or immediately transforms from the person they were previously – it is vital not to make assumptions about who a person is based solely on their age.' Similarly, Caroline Abrahams, charity director at Age UK, scolded that: 'As people get older, many face being treated differently because of their age, whether in a shop, the workplace or somewhere else – this can often cause hurt and upset, and is usually totally unnecessary.' Reading all this, it occurred to me that one of the great things about ageing is the perspective you get on problems. Is being talked down to really that bad compared to the real trials of life? I'd hate we oldsters to be encouraged to become permanently offended snowflakes – that doesn't even look good on the young.
I think I'd laugh if I was patronised by supermarket-checkout staff or by call-centre workers (apparently the worst culprits). But fortunately I never come into contact with either (I go to restaurants all the time and don't own a phone – you can be eccentric when you're old). I know that I'm lucky. I have work I love, a marriage I enjoy – third time lucky – and living in Brighton, the sea is literally at the end of my street. I also do all the textbook things which add to a happier life – I go to church most weeks and volunteer for two hours most days. But I'm far from unique.
The Happiness Curve theory maintains that we are happiest in our youth and in our old age, with mid-life being a blur of drudgery and disillusionment. Then there are the notorious rogues of my cohort, the SKIs – Spending Kids Inheritance – and a hardcore of ancient hedonists. This latter group is responsible for the fact that sexually transmitted diseases are rising fastest among the old, and that cocaine-related A&E visits among the OAPs have risen over the past decade from less than 50 a year to almost 400. These are the types I once dubbed the YOLOAPs.
Part of the reason I'm glad I'm old is time-specific. When I got my first job in journalism, a bright working-class kid could still slip under the choke-wire of nepotism. I lived through the last great journalistic age of free speech and easy money. When I tell my young hack friends that I was able to get a mortgage on a vast three-bedroomed flat in Bloomsbury, simply by writing one column a week for the Mail on Sunday, I see their little faces swept with the five stages of grief – denial, anger, bargaining, depression and acceptance. But the best thing about the good old days was that you could write anything. Someone saying 'I'm offended' was the start of the merry dance, not the end of it – 'To scandalise is a right, to be scandalised is a pleasure', as film director Pier Paolo Pasolini put it. Because of the distorting hall of mirrors that is social media, that's all over now. Even the most fogeyish newspaper will fold under pressure before the petulant might of the blue-fringe brigade. I'd hate to be starting out in journalism now. There's no money, no meritocracy, no fun.
So don't add the elderly to the list of victims in need of ceaseless tea-spilling and sympathy. We were forged in a world where just buggering on was seen as the norm, rather than some lethal suppression of feelings, bound to erupt in a maelstrom of warped emotion if not analysed to the nth degree. We lived through all manner of upheaval, from the Blitz to the break-up of the Beatles, and we kept calm and carried on. It would be regrettable if the charities that are there to assist us in practical matters turn us into yet another category of hard-done-by hand-wringers who only truly come alive when airing our grievances.
Holly Wood, head of service at Careline365, said: 'There is a generational disconnect in how we interact with those classed as "old" – from our tone to language and approach to communicating.' But we are not being 'classed' as old. Think of Emile Ratelband, the outrageous Dutchman who in 2018 quite rightly had his attempt to make himself legally younger by 20 years quashed. 'When I'm 69, I am limited. If I'm 49, then I can buy a new house, I can take up more work. When I'm on Tinder and it says I'm 69, I don't get an answer', he pleaded.
But once you reach 60, you are old, with most of your life over – and so what? It means you've been fortunate enough to get through the drama of youth and the burdens of middle age and to come out the other side still in one piece. I think of what Hunter S Thompson said: 'Life should not be a journey to the grave with the intention of arriving safely in a pretty and well-preserved body, but rather to skid in broadside in a cloud of smoke, thoroughly used up, totally worn out, and loudly proclaiming, "Wow! What a ride!".' It's a shame, though, that he shot himself at the age of 67 – if he'd hung around, gone to church and taken up volunteering, he might have found out that the best was yet to come.
Julie Burchill is a spiked columnist. Her and Daniel Raven's new play, Awful People, about sex, drugs, race, class and the culture war, will debut in the Brighton Fringe Festival from 22 to 25 May. You can book your tickets here.
To enquire about republishing spiked's content, a right to reply or to request a correction, please contact the managing editor, Viv Regan.