The ridiculous renaming of the Brecon Beacons
The beloved Welsh national park has been given a Net Zero rebrand.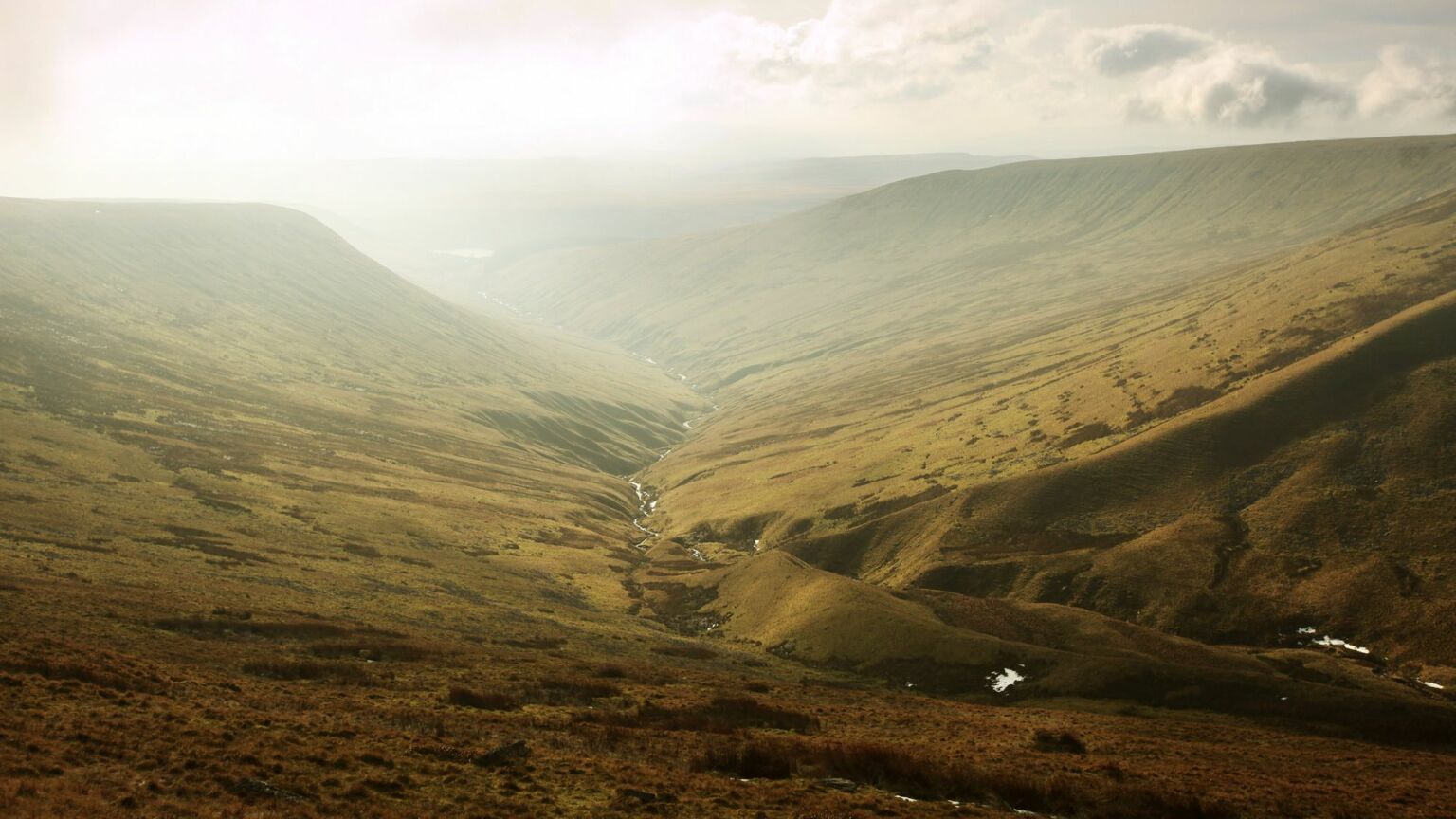 The Brecon Beacons are no more. Not literally. The hills, mountains and quick-silver streams and rivers of this much-loved Welsh national park are still there. But from today they have been rechristened. They will now be known by their new Welsh name of Bannau Brycheiniog, which, translated, means Peaks of Brychan's Kingdom – a reference to an obscure 5th-century monarch.
According to Bannau's chief executive, Catherine Mealing-Jones, the previous name for the park – the one everyone uses, knows and loves – was sending out the wrong message. The word 'beacons' refers to the wood-burning braziers that small settlements used to light on elevated ground to warn neighbouring communities of an approaching danger. According to Mealing-Jones, this reference to burning wood several centuries ago 'is not a good look for an environmental organisation'.
That's right. By referring to the seemingly horrifying practice of, er, lighting a fire, the name Brecon Beacons offends against today's green, Net Zero orthodoxy. No doubt the likes of Mealing-Jones think 'Brecon Beacons' legitimises, perhaps even glorifies, the burning of fossil fuels – that it encourages the public to think it's okay to carry on in their environmentally unfriendly ways. That certainly seems to be the message of the video made to accompany the renaming. With Welsh actor Michael Sheen providing the narration, the short film features images of rubbish, polluted water and wildfires and describes Brecon as being 'hooked' on carbon, diesel, petrol and oil.
This move on the part of Bannau national park sets a daft precedent. For if our green-hued elites are going to ensure UK place names accord with their worldview, then they've got their work cut out for them. There's the Leicestershire pit town of Coalville, a nominal shrine to CO2 emissions. Then there's Blackburn, in Lancashire, which sounds like a call to arms on the part of the coalmining industry. And, of course, there's that vast swathe of the West Midlands which proudly calls itself the Black Country – a reference to the deep coal seam which once fuelled and sustained the region's development. Surely all these place names are ripe for a renaming? How about Greenville? Or Windburn? Or the Renewable Country?
This attempt to rename the Brecon Beacons suggests that the woke war on place names, monuments and everyday language – that Year Zero attempt to cleanse the public square of any reminder, no matter how trivial or subjective, of darker historical periods – is now being picked up by the environmentalists. And with even more ridiculous results. Indeed, almost no one would have made the tenuous connection between 'Brecon Beacons' and burning fossil fuels before the eco-zealots decided to do so.
As silly as it is, this top-down attempt to reshape language and culture matters – and must be resisted. It's telling that Fay Jones, the local MP for Brecon and Radnorshire, revealed that the name change had been decided 'without the consultation of the people who live and work within the national park'. This is how it always goes. The elites think public spaces, national parks and shared history belong to them – to be repurposed, renamed and dispensed with at their say so. It's high time this petty, elitist mindset went up in flames.
Tim Black is a spiked columnist.
To enquire about republishing spiked's content, a right to reply or to request a correction, please contact the managing editor, Viv Regan.