The farcical renaming of Black Boy Lane
Local bureaucrats are wasting vast sums of money on identitarian activism.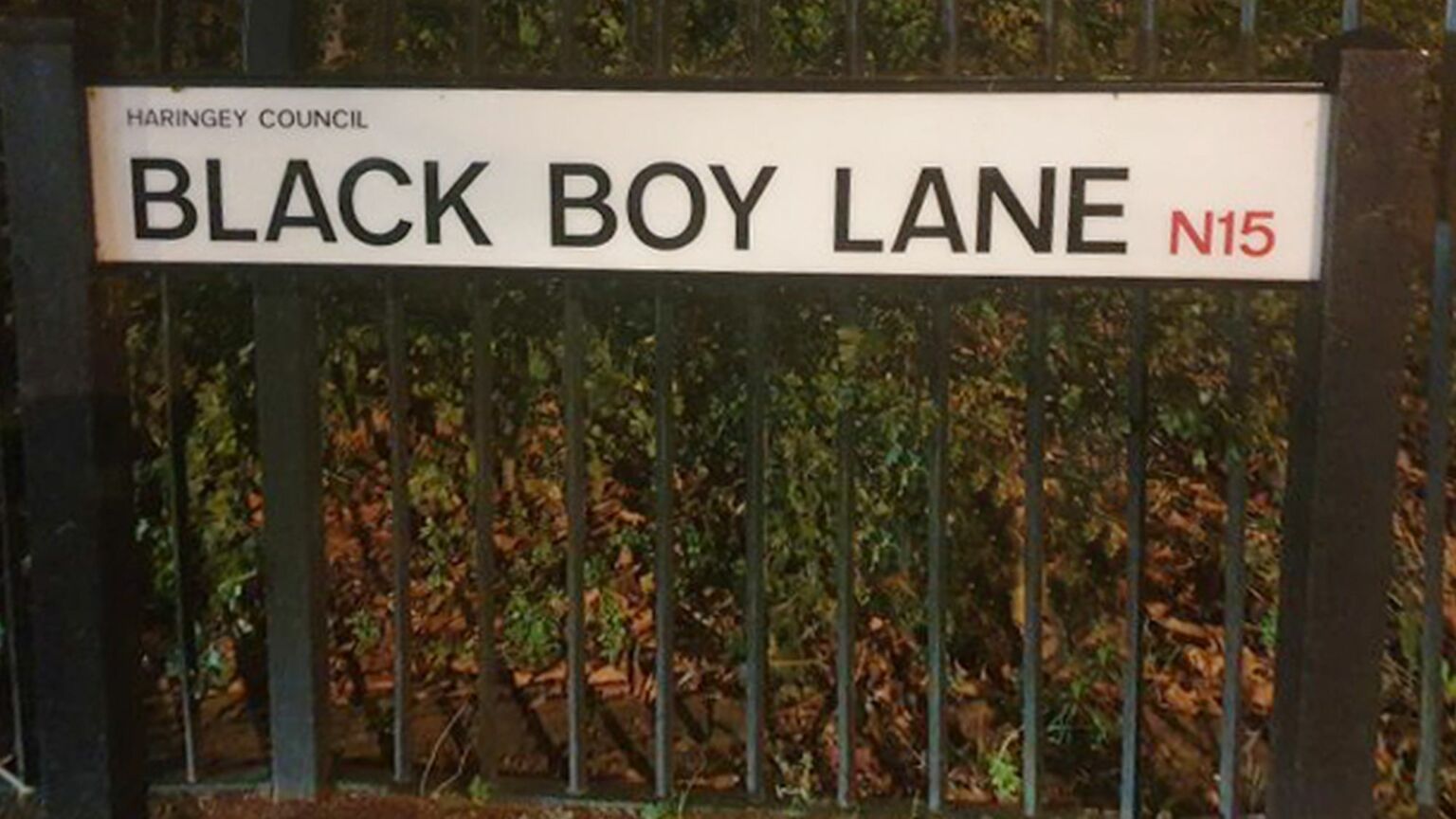 Ever since the Black Lives Matter protests burst on to the streets in the summer of 2020, public officials have been trying to root out the racism that is said to pollute our public spaces. In the UK, all manner of public buildings, statues and street names have ended up in the firing line. This week, it was the turn of Black Boy Lane, a residential street in the borough of Haringey in north London, to be erased.
As then leader of Haringey Council Joseph Ejiofor said in June 2020, if Haringey is 'to truly demonstrate [its] commitment to and solidarity with the aims of the Black Lives Matter movement', it must 'seriously address' street names like Black Boy Lane. Now, over two years, three public consultations and more than £180,000 later, the street has been renamed 'La Rose Lane', after black activist and writer John La Rose.
Explaining the move on its website, Haringey Council insists that the old name was racially offensive. 'While pejorative use of the term "black boy" or "boy" is mostly synonymous with slavery in the US', we learn, 'it has continued to be used as a derogatory racist term in many countries'.
Curiously, Haringey Council admits that 'the historical origin of [the name] is not clear'. Some have suggested there might be no racial link at all. 'Black boy' could actually refer to a chimney sweep, it is argued. For Haringey Council, these considerations don't seem to matter. It believes that whatever the intention or origin, the name has 'a negative impact on black residents and visitors to our borough'.
This is an incredibly patronising view. The council seems to believe that its black residents are so fragile that they can be psychologically harmed just by reading a street name. Yet evidence of these 'negative impacts' is conspicuous by its absence. As one resident told the council: 'As a black woman I find nothing offensive about Black Boy Lane… I'd rather Haringey Council spent its time and money addressing the real issues in our borough, such as anti-social behaviour [and] knife crime.'
As for local residents more broadly, in 2021, a consultation showed that 81 per cent of the people who live on Black Boy Lane were against the change, saying that the name did 'not have a significant impact on their day-to-day life'. Still, the council ignored them and went ahead with the name change regardless.
Haringey has also renamed the Albert Road Recreation Ground the Oliver Tambo Recreation Ground, after the anti-Apartheid activist who once lived here. Plans were also mooted to rename the nearby Rhodes Avenue Primary School (my former school, incidentally) after Tambo, although this proposal now seems to have been dropped.
Name changes like these are not just the work of local councils like Haringey. Much of the momentum behind these kind of right-on renamings comes from the mayor of London's 15-strong 'Commission for Diversity in the Public Realm', established in 2021. Despite London's many budget troubles, Sadiq Khan managed to find £1million to cleanse the city of its supposedly offensive 'statues, street names and buildings'.
In his drive to politicise public space, Khan has turned London into the virtue-signalling capital of the world. Zebra crossings have been transformed into rainbow 'Pride' crossings. The Tube is covered in right-on messaging, warning men not to stare at or harass their fellow commuters. Even London's New Year's Eve fireworks now light up the skyline with pro-BLM, pro-LGBT and pro-EU messages.
None of this does anything to improve Londoners' lives. It certainly doesn't make our public spaces more pleasant. All it really does is make local bureaucrats feel as if they are at the cutting edge of 'progressive' politics. By changing the odd street name, they get to feel as if they're tackling a historic racial injustice.
This is not only a waste of time and public money – it flies in the face of the wishes of local residents. This haughty virtue-signalling needs to be challenged.
Laurie Wastell is an intern at spiked.
Picture by: Haringey Council.
To enquire about republishing spiked's content, a right to reply or to request a correction, please contact the managing editor, Viv Regan.