A state of permanent emergency
The UK's new Emergency Alert system is a product of our fearful times.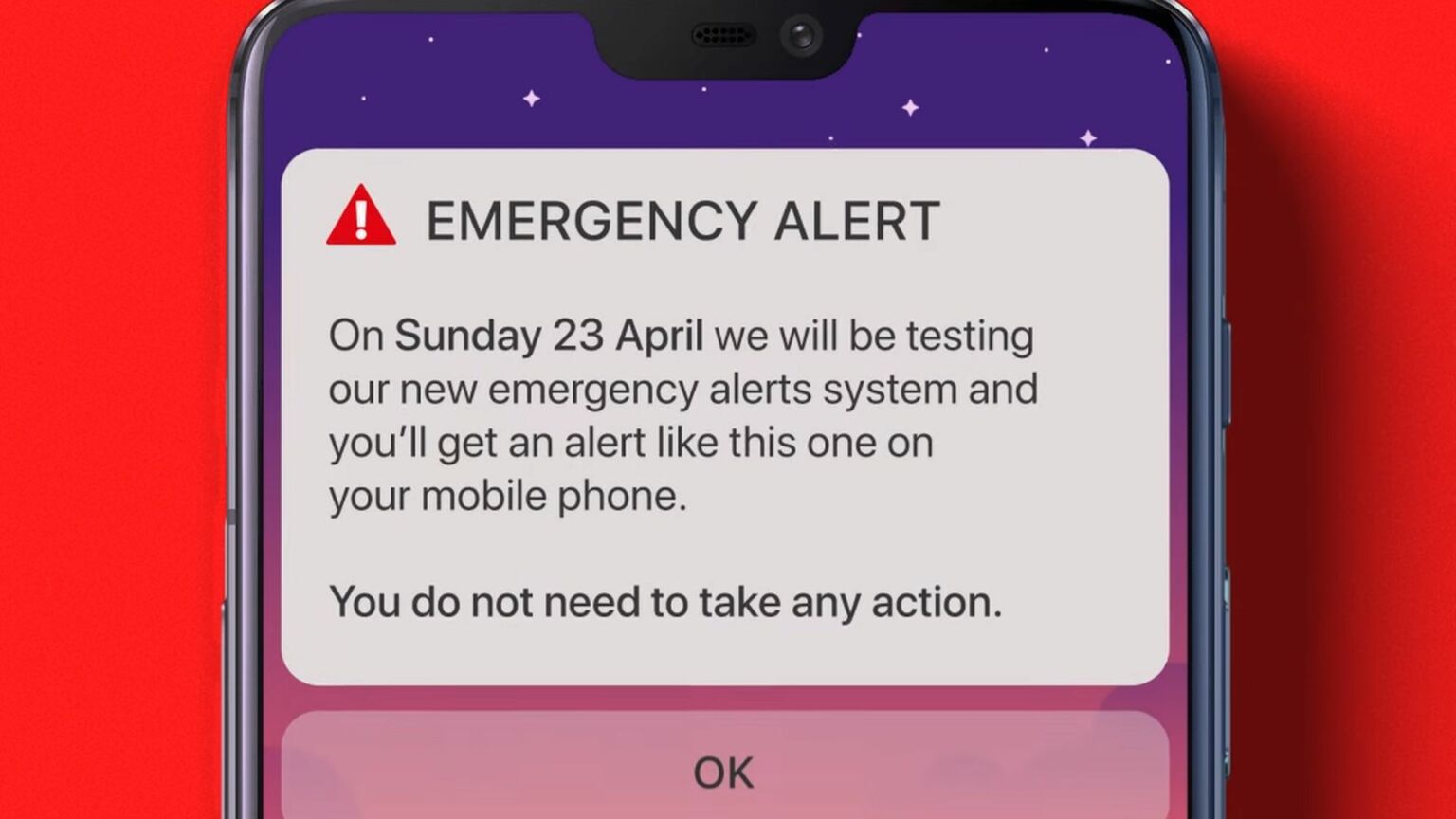 Get ready for this coming Sunday, when a text message will appear, accompanied by a loud alarm, on millions of UK mobile phones. The message will say: 'This is a test of Emergency Alerts, a new UK government service that will warn you if there's a life-threatening emergency nearby.' Phone users will not be able to use their mobiles until they acknowledge receipt of the alert, although it is possible to opt out beforehand.
Advocates of the Emergency Alerts system claim that it is necessary for the nation's safety. Oliver Dowden, the minister in charge of the new scheme, said last week that 'getting this system operational with the national test means we have another tool in our toolkit to keep the public safe in life-threatening emergencies. It could be the sound that saves your life.' This was echoed by Alex Woodman, the chief fire officer, who said: 'We must use every tool at our disposal to keep people safe, and we need everyone to play their part. The new Emergency Alerts system is one way we can do this.'
However, it is far from clear how this all-purpose, generic alarm system is meant to keep people safe. Arguably, the system could create more problems than it solves. For a start, there are concerns that scammers could exploit the upcoming text alert – for instance, they could issue similar-looking warnings saying your bank account has been compromised. No doubt other troublemakers could copy the format of the government's alerts to circulate their own alarmist messages. Plus, if the government uses the alert too often, people will end up reacting with a shrug, just as they do when the fire alarm goes off for the umpteenth time.
Worst of all, the Emergency Alerts system is likely to cultivate anxiety and fear. We live in a world where everything comes with a health warning or a trigger warning. Crying wolf over the dangers lurking in our midst has become a national pastime. A government alert system, warning us of the threats we face outside, will only add to this pervasive mood of fear.
Tellingly, even the criticism of the Emergency Alerts system has relied on fear-mongering. Most notably, domestic-violence campaigners have warned that this weekend's test could put people in danger. They argue that the alerts could draw attention to the secret phones some people own, which they keep hidden from their abusive partners. In a society where the promotion of fear has become a veritable growth industry, it is not surprising that critics of the new system have themselves responded with alarmist claims.
If the powers that be are genuinely concerned about public safety, then they should ensure that the police, the ambulance service and the fire service are up to the task of responding to threats. Indeed, the current state of the emergency services does not inspire much confidence. Improving them would do far more to reassure the public than an emergency text message. Sadly, the government seems intent on stoking fear for fear's sake.
Frank Furedi is the executive director of the think-tank, MCC-Brussels.
To enquire about republishing spiked's content, a right to reply or to request a correction, please contact the managing editor, Viv Regan.