India's draconian crackdown on dissent
Critics of the state are being silenced at home and abroad.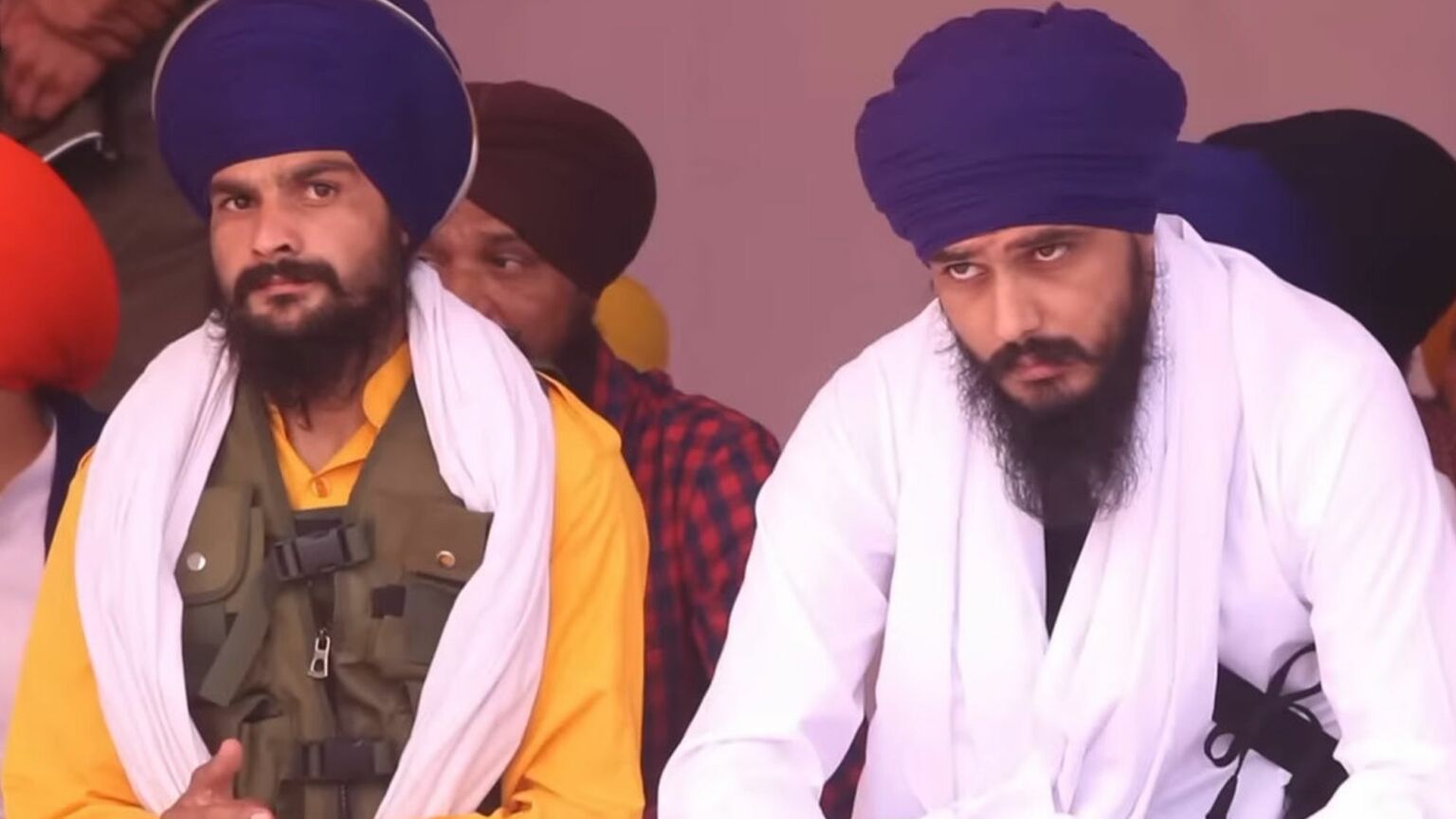 The government of Indian prime minister, Narendra Modi, is currently engaged in a severe crackdown on free speech. It is mainly targeting prominent Indian journalists and others in the north-western state of Punjab.
This latest wave of state censorship was sparked by the protracted manhunt for Sikh preacher Amritpal Singh, which began last month. Thirty-year-old Singh, who has been pushing for the creation of an independent 'Khalistan' state within Punjab, is currently wanted on charges including attempted murder, kidnapping, assaulting police, obstructing public officials and stoking 'disharmony'.
As part of its pursuit of Singh, the Indian government has clamped down on civil liberties throughout Punjab. The police have made over 150 arrests, many of them linked to Singh, and in some areas they have prohibited gatherings of four or more people. The authorities have, at points, shut down mobile internet and SMS services for Punjab's 30million residents. And they have instructed Twitter to block local access to the feeds of prominent journalists and an MP – even the Twitter account of BBC News Punjabi has been 'withheld'. According to the Chandigarh Press Club, this amounts to 'an attack on the freedom of press and against free speech'.
The Indian government's censorship drive isn't restricted to Indian citizens or journalists. During the ongoing Amritpal Singh manhunt, prominent Sikhs in Canada, like poet Rupi Kaur and New Democratic Party (NDP) leader Jagmeet Singh, have also had their Twitter accounts censored in India (although their tweets can be seen from elsewhere). Both have spoken out against current and historical human-rights abuses, particularly in Punjab.
Sadly, this wave of censorship by the Indian government comes as little surprise. NGO Reporters Without Borders (RWB) ranks India 150 out of 180 countries for press freedom in its 2022 global index. RWB states that 'the violence against journalists, the politically partisan media and the concentration of media ownership all demonstrate that press freedom is in crisis' in India.
The government's response to the Delhi farmers' protest in 2020-21 certainly showed how authoritarian it can be. The International Federation of Journalists reported that during the protests, at least nine Indian journalists were subjected to police intimidation. Some journalists were even charged with sedition for sharing unverified content during the farmers' tractor rally in Delhi.
Indeed, public criticism of the government in general is frowned on by the authorities. Some journalists have even had their bank accounts frozen for being too outspoken. As RWB has it, journalists who are too critical of the government are 'subjected to all-out harassment and attack campaigns by Modi devotees'.
And it's not just journalists. Last month, opposition leader Rahul Gandhi was convicted of defamation after calling the prime minister a thief. He has since been expelled from parliament and is now facing a prison sentence.
It seems the Indian government will now do virtually anything to suppress public dissent. Earlier this year, it used emergency laws to ban a BBC documentary about prime minister Modi, which examines his role in the riots that took place in the western state of Gujarat in 2002. Following the documentary's release, the BBC's offices in Mumbai and Delhi were raided by Indian authorities. The same happened to Twitter's offices back in 2021, after it slapped a 'manipulated content' label on a tweet from a government spokesperson.
The Indian state is currently trampling on civil liberties. Freedom of speech and assembly are in grave danger, especially in Punjab. India may be the largest democracy in the world. But it is far from the healthiest right now.
Hardeep Singh is a writer based in London. Follow him on Twitter: @singhtwo2
Picture by: BBC News Hindi.
To enquire about republishing spiked's content, a right to reply or to request a correction, please contact the managing editor, Viv Regan.