How Sadiq Khan is punishing Londoners
The London mayor is using financial blackmail to go after opponents of his anti-car agenda.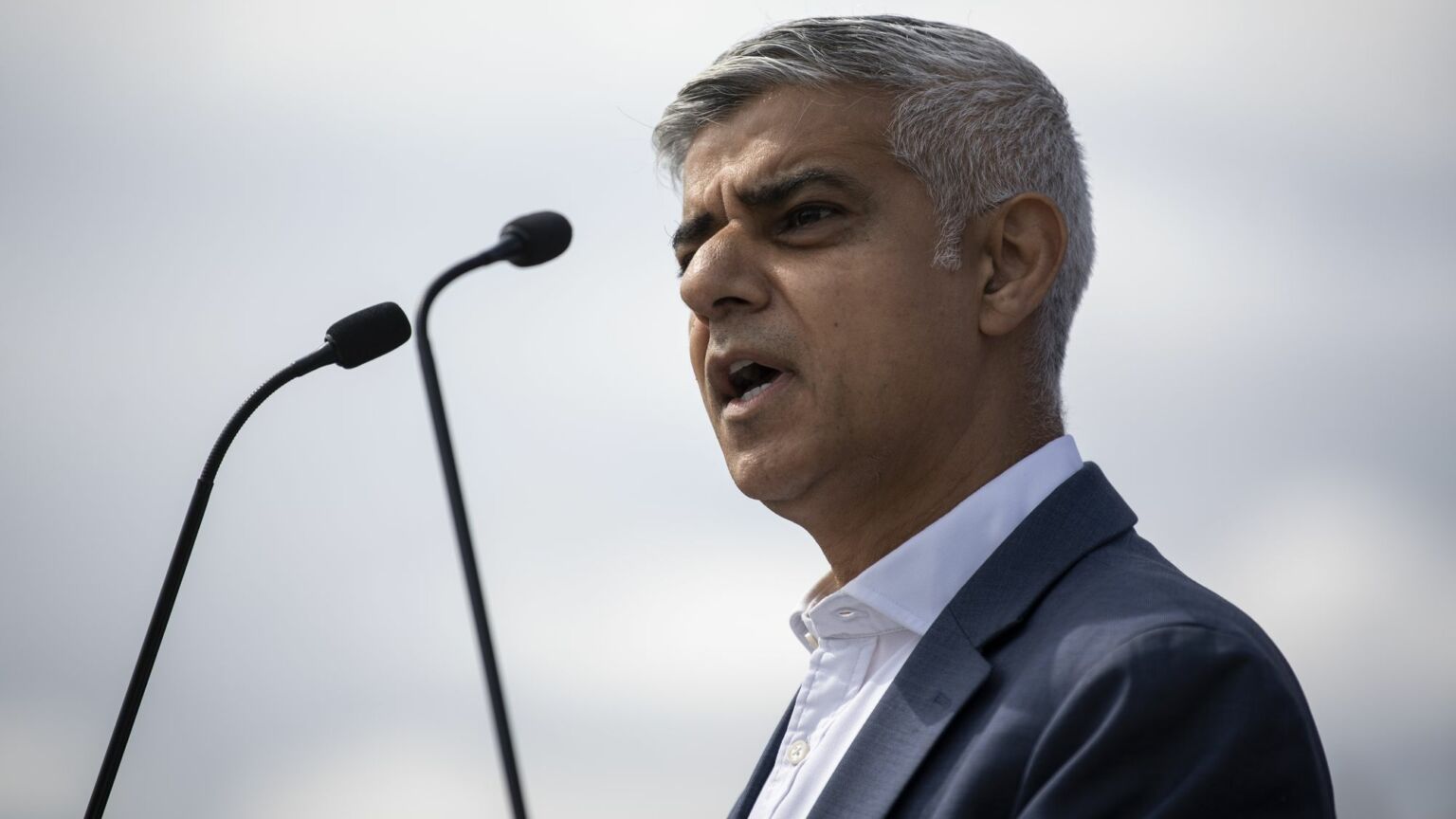 Last May, Lutfur Rahman was elected mayor of the London borough of Tower Hamlets. His local borough party, Aspire, also won control of Tower Hamlets Council. One key plank of Rahman's manifesto was that he would scrap the borough's unpopular Low Traffic Neighbourhood schemes that limit vehicle access to many roads and estates.
Tower Hamlets has since held consultations on the future of LTNs and many expect the council to announce their closure soon. In response, Transport for London (TfL) announced last week that it will punish Tower Hamlets by withholding £1million worth of funding every year until Rahman relents on LTNs.
There is now effectively a stand-off between a local leader, elected partly because of his promise to get rid of LTNs, and London's Labour mayor, Sadiq Khan, who is committed to expanding them.
One can see why Rahman has moved to get rid of LTNs. These schemes were imposed without consultation by local authorities, with the support of the UK government's Department for Transport, during the lockdowns of 2020 and 2021. They have divided communities across the country, advantaging some while disadvantaging many more. They have made it more difficult to drive in cities than ever before. And yet rather than listen to people's concerns, local authorities have formalised and extended LTNs in Bristol, Oxford and, most extensively, London, where mayor Khan has led the charge.
But there is more to this conflict than just an unpopular traffic-reduction scheme. There has been a grudge between Rahman and the Labour Party for more than a decade now. In 2010, Rahman was chosen to be Labour's candidate for the new mayoralty in Tower Hamlets, only to be blocked by the party's National Executive Committee. Rahman proceeded to stand as an independent candidate in the 2010 mayoral elections, which he went on to win with 51 per cent of the vote – double that of the second-placed Labour candidate. And in 2014, he was elected mayor of Tower Hamlets for a second time, much to Labour's chagrin.
Relations were so bad that Labour supported a move in 2015 to have Rahman barred from office by the Electoral Court on trumped-up corruption charges. This move succeeded, leaving the field open for Labour's John Biggs to win the subsequent by-election. But Rahman was not finished. After completing his ban, Rahman came back and stood for mayor again, winning the contest in 2022.
The core of Rahman's support comes from Bangladeshis – around 32 per cent of Tower Hamlets residents – who have become fed up with being used as mere voting fodder by Labour while being denied real political representation. Rahman has also worked hard to widen his support. Coming out against the LTN imposed by his Labour predecessor was a popular move with locals of all backgrounds.
Dismantling the Tower Hamlets LTNs is high-wire politics. London mayor Khan has put his own reputation on the line by championing these schemes and the related Ultra-Low Emission Zone (ULEZ), which he is expanding to embrace all of London. Rahman knows that many residents are angry at the way the LTNs are effectively forcing them out of their cars, and that traffic has been brought to a standstill on many roads. This has made air quality worse for many locals, which is ironic given that LTNs are supposed to reduce air pollution.
TfL's decision to deprive Tower Hamlets of £1million in funding every year seems vindictive and punitive. The money was supposed to be earmarked for improving bus services. Surely, if TfL wants people on buses rather than in cars it shouldn't matter whether the local borough backs LTNs or not? TfL is controlled by the London mayor, so the decision is definitely personal.
Funding from TfL is not the only thing Rahman risks losing by pushing ahead with the abolition of LTNs. He will also lose the millions in fines that London boroughs accrue through LTNs – indeed, councils stand to make tens of millions a year each by punishing motorists for using the 'wrong' streets. Rahman is certainly to be congratulated for refusing to fleece his residents, though the temptation to do so must be great.
The worst thing about the London mayor's attack on Tower Hamlets is that it is effectively an attack on Tower Hamlets voters for not voting Labour. Labourites refuse to accept that Rahman is a legitimate leader and will seemingly do anything to get him out, despite the fact he has been democratically elected as Tower Hamlets mayor on three separate occasions.
When it comes to LTNs and other anti-car schemes, Labour is at odds with large swathes of its voters. It would do well to start listening to their concerns, instead of looking for new ways to punish them.
James Heartfield's latest book is Britain's Empires: A History, 1600-2020, published by Anthem Press.
To enquire about republishing spiked's content, a right to reply or to request a correction, please contact the managing editor, Viv Regan.