The cruel witch-hunting of Michael Vaughan
The former England captain was presumed guilty of racism on the basis of a single, flimsy allegation.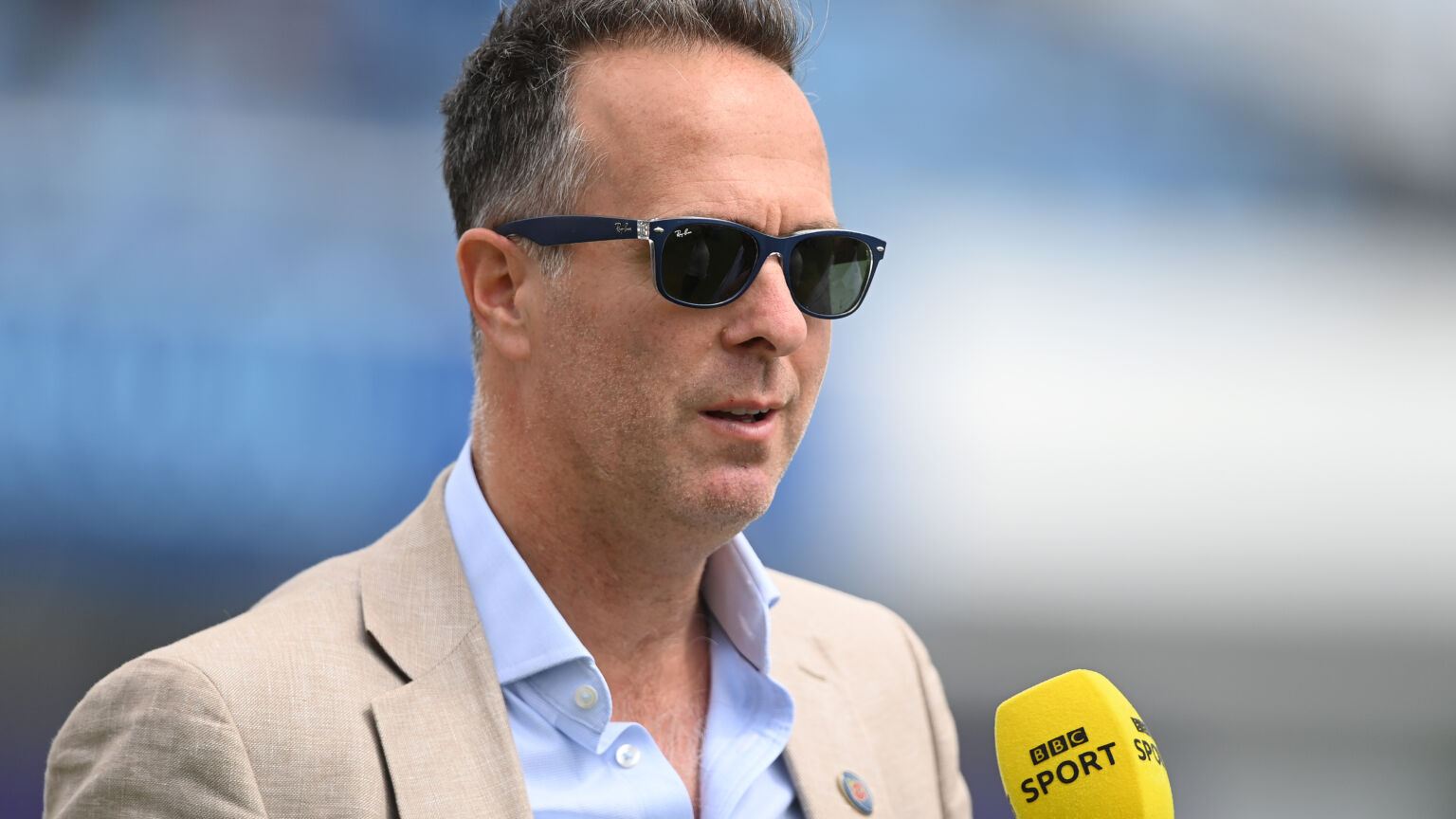 Michael Vaughan has been cleared by the Cricket Discipline Commission (CDC) of using racist language towards ex-Yorkshire teammate Azeem Rafiq. Friday's verdict will certainly be a relief to the former England cricket captain. But the trial itself does raise serious questions about how we ended up here. About how a man's reputation could be trashed, and his career effectively cancelled, on the basis of the flimsiest of allegations.
As the trial showed, the racism allegations were incredibly flimsy. They centred on 14 words that Rafiq claimed Vaughan had once uttered to some of Yorkshire's Asian players before a Twenty20 match against Nottinghamshire in 2009: 'There's too many of you lot; we have to have a word about that.'
Rafiq made this claim in November 2021, leading the England and Wales Cricket Board (ECB) to charge Vaughan with using racist language. But during Vaughan's CDC hearing it quickly became clear that there was little evidence to prove that he had said anything of the sort.
Vaughan strenuously denied the allegation, pointing out that making a racist comment to his own teammates ahead of such an important match would, if nothing else, damage team morale. He said he would never have put his teammates 'into a position where they wouldn't be able to perform to their maximum'.
Then, the witnesses called to corroborate Rafiq's account – Ajmal Shahzad, Rana Naved-Ul-Hasan, Adil Rashid and Rafiq himself – also undermined the claim. Rafiq's former Yorkshire teammate, Adil Rashid, told the CDC that if Vaughan had made the comment, it was no more than 'a poor attempt at humour', adding that: 'I do not believe that [Vaughan] is racist.' Ajmal Shahzad told the hearing that he had no recollection of the comment. Even Rafiq himself couldn't recall exactly what he believed Vaughan had said, offering two different versions.
What's more, the trial revealed that the ECB, which had charged Vaughan on the basis of Rafiq's allegations, had barely scrutinised those allegations. It hadn't even bothered to ask for the accounts of other witnesses to that team talk 14 years ago, from the umpires officiating that afternoon to the majority of the other players. Investigators hadn't even had the courtesy to invite Vaughan in for an interview.
Nevertheless, the ECB charged Vaughan with making racist comments. Its investigators allowed his name to be dragged through the social-media mud for 18 months on the basis of allegation alone.
The problem throughout this whole sorry affair has been that Vaughan was presumed guilty. That's why investigators didn't bother to gather evidence properly. That's why Rafiq's allegations weren't properly scrutinised. And that's why Vaughan's Asian teammates, who said he wasn't racist, were ignored. Because the ECB, like so many institutions in British public life today, was all too willing to accept allegations of racism at face value. No doubt, it feared that interrogating them, let alone rebutting them, would lead to accusations of denialism, or even of 'institutional racism'. So once Rafiq threw the mud, the ECB allowed it to stick.
It wasn't just the ECB, of course. The BBC, which employed Vaughan as a commentator, also eagerly presumed his guilt. Following Rafiq's claims in 2021, the BBC promptly axed Vaughan from its Test Match Special commentary team. And last summer, when there was talk of Vaughan possibly returning, the BBC BAME advisory group and 5 Live Diversity Group wrote to BBC management stating that Vaughan's involvement would be 'damaging, embarrassing and unsettling' to BBC staff. They didn't question the allegations. They didn't assume the best of Vaughan, a long-standing colleague. Instead, they sided with those alleging the worst of him.
This presumption of his racism has had a devastating effect on Vaughan and his family. His anger and frustration is entirely understandable. 'You used to be innocent until proven guilty', he said this weekend. 'You're now guilty until proven innocent [and] your life gets completely put on hold.'
Vaughan went through all of this because of 14 words, which 'on the balance of probabilities' he didn't even say nearly a decade and a half ago. His vindication ought to be a wake-up call. We can't let mere allegations ruin lives. The witch-hunting needs to stop.
Tim Black is a spiked columnist.
To enquire about republishing spiked's content, a right to reply or to request a correction, please contact the managing editor, Viv Regan.