The British working class is what real anti-racism looks like
It is the elites who are obsessed with race and division.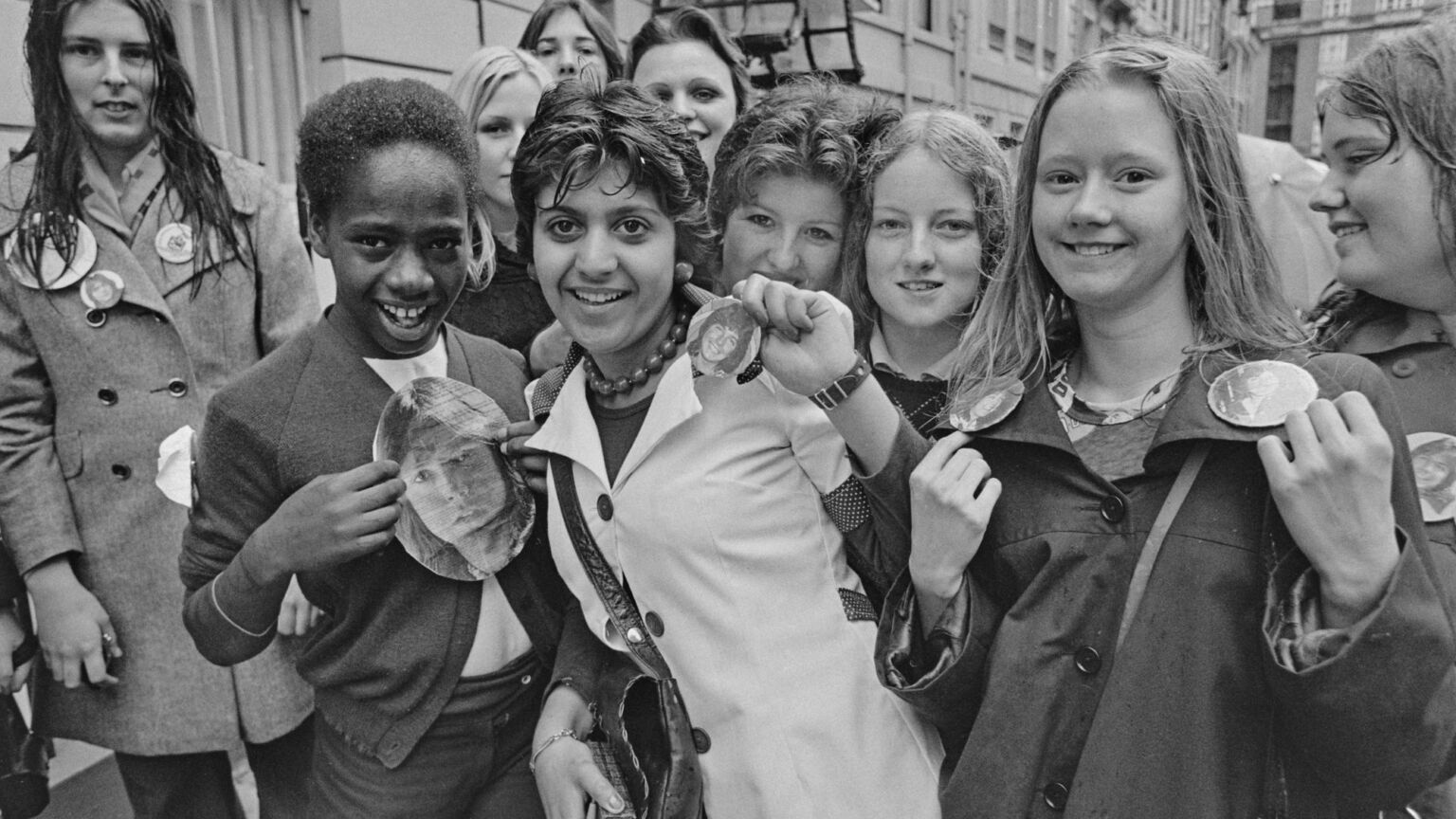 This week, we witnessed two telling vignettes in the UK's ongoing attempt to evaluate and make sense of past and present racism. Firstly, the Guardian admitted its culpability in the slave trade. As Steerpike wrote in the Spectator, under the headline 'The Guardian cancels itself, at last':
'Few voices were more vocal about race and reparations in that statue-toppling summer of 2020 than the Guardian: the newspaper of choice for the self-loathing left. So it is some irony then that the paper's owner has today had to issue an apology for the role that the Guardian's founders had in transatlantic slavery. Whoops!'
Secondly, there was a Radio 4 live debate on the relationship between the public and the police this week, in the wake of the bombshell report by Louise Casey. Casey featured on the panel along with Met commissioner Mark Rowley and the extraordinary Reverend Mina Smallman.
One of the most poisonous projects of the past decade has been the ID-pol brigade's attempt to drive a wedge between the races, rather than stick to a sensible Marxist class analysis of power. So it was refreshing to hear Smallman rejecting every invitation she was given to speak in a racially divisive manner.
First, Smallman willingly gave up her special victim status by boldly stating that the white working class also suffers from police brutality. She brought up grooming gangs as the prime example of this. Smallman rightly pointed out that the police demonised the raped and trafficked white children involved, rather than take on their Muslim exploiters.
Louise Casey attempted a bout of self-flagellation, saying that she couldn't speak about the pain suffered by the black community because she was white. Smallman, however, reminded her that women of all races suffer harshly at the hands of the police, so it wasn't too much of a leap for Casey to imagine. Smallman's last statement reflected this remarkable woman's open-heartedness. Her fight for justice, she said, 'started with my girls and now… I'm fighting for all women and all girls'.
It was quite a shock to hear this kind of generosity in an age when everyone appears to be jostling for pole position in the Victimhood Olympics. And Lord knows that Smallman has more reason to feel sorry for herself than most.
The daughter of a Scot and a Nigerian, Smallman was the Church of England's first female archdeacon from a minority-ethnic background. She had been living a life of quiet service before she was pitched into tabloid headlines by the terrible murder of two of her daughters, Nicole Smallman and Bibaa Henry. In 2020, a teenage Satanist stabbed the two women to death in a London park.
As if this wasn't enough, it was revealed that the two Met policemen who were supposed to be guarding the scene of the crime were having what they no doubt thought was a harmless bit of fun. The pair took selfies of themselves with the bodies and posted the results to their WhatsApp groups. These images were accompanied with messages such as 'living the Wembley dream… unfortunately I'm sat next to two dead birds full of stab wounds'. When jailing the officers, the judge spoke of their 'appalling and inexplicable conduct' in disregarding the victims' privacy to gain 'a cheap thrill' and 'some form of bragging rights'. Smallman summed it up better as 'a sacrilegious act'.
Understandably, Smallman believes that her daughters were victims of racial profiling. Furthermore, she believes that social class was also an issue, as one of her daughters lived on a 'notorious' estate in Wembley. Former Met chief superintendent Dal Babu agreed: 'If this was a 40-year-old professional white woman, I question whether we would have had the delay and difficulties we have had.'
Yet Smallman remains open-minded. When asked to mentor ethnic-minority students, she accepted only on the condition that she would also mentor white working-class boys. This is, after all, the most likely group to fail in education.
Culturally, black Britons have much more in common with their white neighbours than is ever acknowledged. It's hard to swallow the bourgeois belief that the further one goes down the social scale, the more racist people are. How to explain, then, that at the end of every single reality or talent show, multihued families embrace; usually, a young man of colour will be surrounded by a crying, congratulatory mob of little white ladies, generally his mother and aunties.
It's been nearly 20 years since Michael Collins' brilliant book about the demonisation of the white working class, The Likes Of Us, was published. He wrote:
'The modern-day white working class had a more varied, more honest, more intimate experience, having known non-whites as lovers, muggers, husbands, killers, wives, victims, neighbours, rapists, friends, foes, attackers, carers. For decades, the urban, white working class had largely been educated in multiracial schools, worked in multiracial environments and lived in multiracial neighbourhoods.'
This remains truer than ever. Growing up in the English cities of the 1970s, most of us had black friends. Everyone loved the West Indian kids at school. Literally, as it transpired. Trevor Phillips wrote in a review of Biracial Britain by Remi Adekoya that Britain is 'the only country where a significant mixed-race population has come about through romance rather than rape'. This happened because of the proletariat – the young women of which can often be seen pushing beautiful biracial babies in prams.
It is the privileged left-wing media types, having not been around their black compatriots in the normal way from their youth, who commit the worst racial gaffes. The BBC, home of inclusion and diversity, seems to feel that They All Look The Same. Off the top of my head I can recall the BBC mixing up the identities of Black Peppa and Baby from Drag Race, politicians Marsha de Cordova and Dawn Butler, Marsha de Cordova (again) and Kemi Badenoch, and, last month, Florence Eshalomi and Abena Oppong-Asare. You would almost think that the ruling class – despite its exhaustive virtue-signalling where race is concerned – doesn't actually see black citizens for who they are as individuals. Rather, they are units to be corralled. Saint Jez himself smarmed that 'Only Labour can be trusted to unlock the talent of black, Asian and minority-ethnic people' – white saviour or what? Black Britons are only ever seen as weapons to beat the bad white working class with.
It's ironic that a British left that is appalled by America seems so intent on importing the American racial template. Especially when our experiences are so different. English girls caused an uproar in the US ranks by dancing with black GIs during wartime. And I remember a black musician who said to me when I was a teenage reporter: 'Boy, you English girls sure do… mix. It's not like this back home!' When I saw the Edward Colston statue being toppled into the river in Bristol by the massively white and crusty crowds in 2020, I thought about the cool, conservative black kids I'd been at school with. They wouldn't have wanted to rub shoulders with what we all called 'filthy 'ippies'.
Perhaps, as the Guardian has finally done, the Great and the Good need to admit and correct their own heinous behaviour in the sorrowful story of British racism, rather than continuing to turn the proletariat into whipping boys for their own historic greed and inhumanity.
Julie Burchill is a spiked columnist. Her book, Welcome To The Woke Trials: How #Identity Killed Progressive Politics, is published by Academica Press.
To enquire about republishing spiked's content, a right to reply or to request a correction, please contact the managing editor, Viv Regan.