Keep men out of women's sports
The new trans policy from World Athletics flies in the face of biological reality.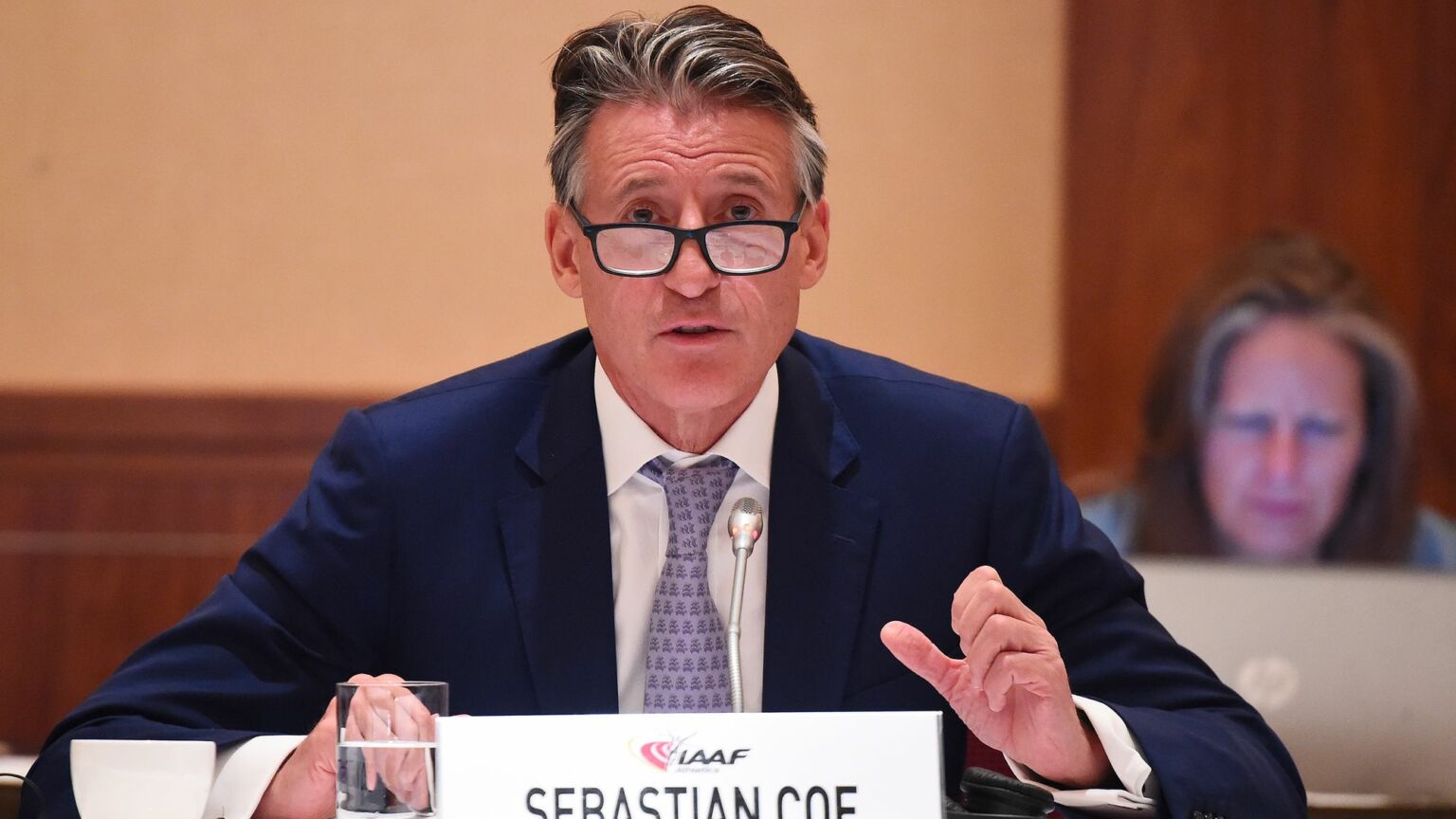 The world of sport is in disarray over the trans debate. Given that biological sex is binary and immutable, it shouldn't be all that difficult for sporting bodies to develop clear and consistent rules on who can participate in sporting competitions. Unfortunately, what we have is inconsistency and chaos.
Earlier this week, World Athletics, the international governing body for athletics, released a new policy document on trans participation in women's sport. Its proposals would allow trans-identifying males to compete in women's events, provided that trans athletes do not exceed a threshold for testosterone levels. All other male biological advantages will be ignored. This proposal, stated by World Athletics to be its 'preferred option', will be put to member federations for a vote in March.
The new policy will be more restrictive in some ways than the current one. It would cap testosterone levels at half the current limit. It would also double the amount of time for which athletes need their testosterone to stay below that level, from one year to two years.
World Athletics says that its policy 'follow[s] the science' and will 'protect the female category, maintain fairness in our competitions and [allow athletics to] remain as inclusive as possible'.
In truth, World Athletics is clearly putting so-called inclusion above those two other goals. And it is certainly ignoring science. It turns a blind eye to the fact that the biological and physiological differences between men and women go far beyond hormones. On average, males are stronger, faster and larger than females.
Crucially, there are inherent benefits that come from going through male puberty, which the suppression of testosterone does not mitigate against. These include significant advantages in height, muscle mass, hand size, lung capacity, upper-body strength and bone density.
These advantages are critical in the world of track and athletics. Even the slimmest advantage can mean the difference between winning or losing – especially when operating within the tight margins of professional athletics.
Sadly, however, the trans lobby seems to have successfully drowned out the science. Online LGBT magazine Pink News, for instance, states categorically that 'transwomen do not have an unfair advantage in sports'.
Proponents of gender ideology often argue in favour of allowing transwomen to compete in female-only competitions by pointing to instances in which transwomen have lost to biological women. However, the truth is that allowing biological males to compete in female-only competitions means that the parameters of fair competition have been breached before the contest has even begun.
This week's announcement from World Athletics was particularly disheartening in light of the recent statements made by its president, Sebastian Coe. Just last year he said that he believes in prioritising 'fairness' over 'inclusion'. Also last year, he went as far as to say that 'biology trumps gender', and that 'the integrity and future of women's sport' is at risk from the inclusion of trans athletes. Clearly, the new World Athletics policy does not address these concerns.
Some sporting bodies have taken steps in the right direction, however. British Triathlon, Volleyball England and the Rugby Football Union have all effectively banned biological males from competing in female categories. And last year, the international swimming body, World Aquatics (formerly known as FINA), ruled that male biology and puberty confer advantages that cannot be alleviated through hormones.
In sporting competitions without such safeguards, time and again, we see male athletes shooting from mediocrity to success once they transition and begin competing against women. The most infamous example is that of Lia Thomas, who went from ranking 554th in a men's freestyle league to smashing multiple records in the Ivy League division of the National Collegiate Athletic Association (NCAA) women's swimming championships in February of last year.
We have witnessed exactly the same pattern in the world of athletics, too. In 2019, CeCé Telfer became the first transwoman in the United States to be crowned an NCAA track-and-field champion. Telfer has also set multiple women's records.
Now more than ever, we find ourselves bombarded with messages about the importance of 'inclusivity' and 'fairness' in sport. This is used as justification for allowing trans athletes to compete in whichever competitions align with their gender identity. The twisted irony is this: policies that enable biological males to compete in female-only competitions are themselves an attack on fairness. We need to keep male athletes out of women's sports.
James Esses is co-founder of Thoughtful Therapists.
To enquire about republishing spiked's content, a right to reply or to request a correction, please contact the managing editor, Viv Regan.