The sinister war on statues
The Welsh parliament's cultural vandalism is distorting historical truth.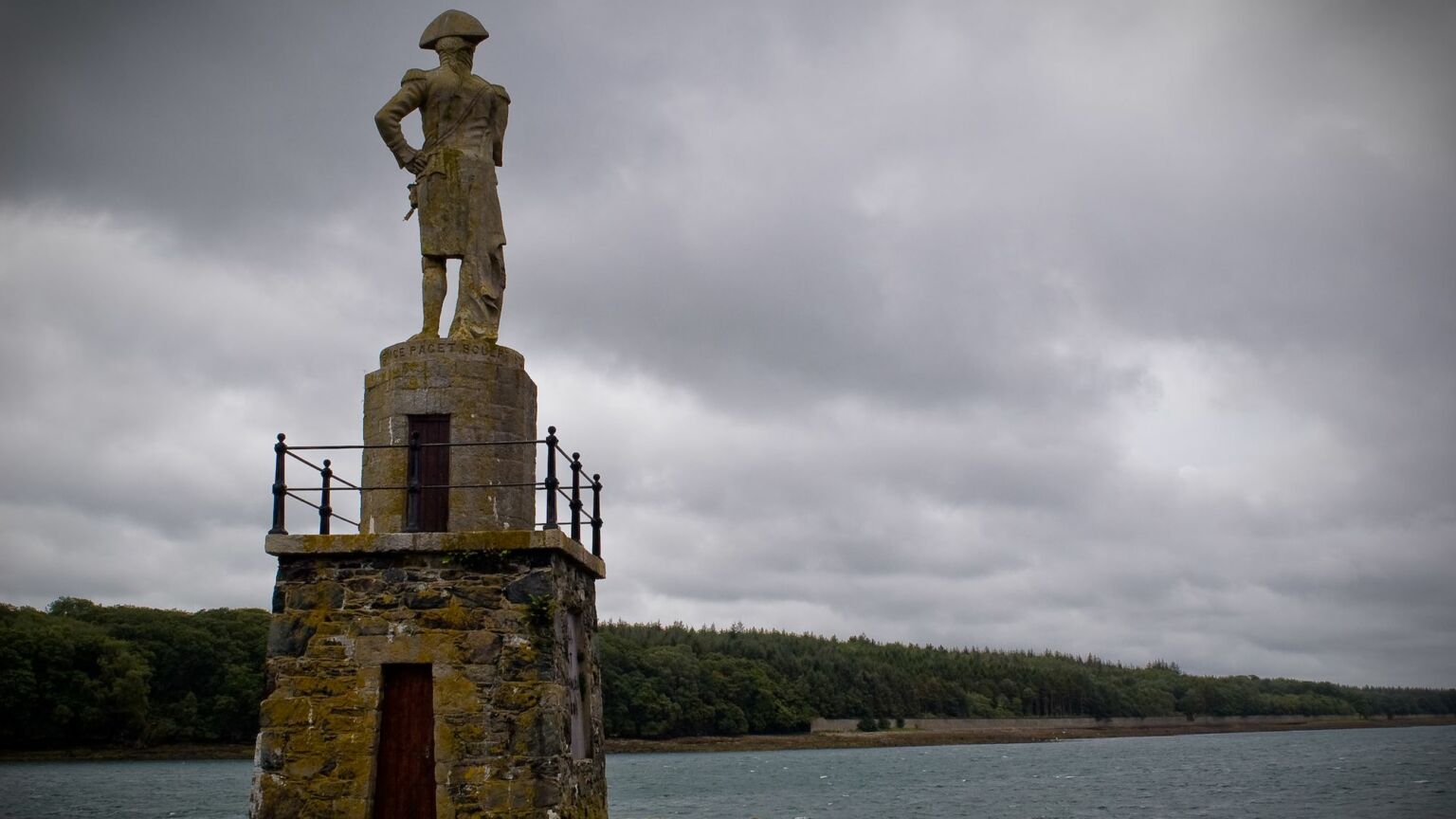 As statues are demolished and street names are erased, the history written into our urban landscape has long been under threat. Now, new guidance published by the Welsh parliament last week suggests that attacks on our collective past are about to escalate still further.
The guidance is currently being consulted upon and is due to be finalised later this month. It questions the existence of statues of such notable historical figures as the Duke of Wellington, Admiral Lord Nelson and other monuments it perceives to be glorifying 'powerful, older, able-bodied white men'. The authors of this government advice have concluded that many of those commemorated as part of Wales' past were actually 'aggressors' out 'to expand the British Empire'.
The Welsh Senedd seems to be obsessed with statues. Over the past three years alone it has published reports, launched surveys, responded to petitions, compiled dozens of committee documents and commissioned several audits into Welsh monuments. Truly, Wales must be a land of peace and prosperity if so much time and money can be lavished upon street sculpture.
The latest guidance comes off the back of an audit first published in 2020, which identified over 200 'persons of interest' whose monuments ought to be considered for removal. These were historical figures who benefitted either directly or indirectly from slavery, did not act decisively enough to oppose abolition or had links to the British Empire. Those targeted include Henry Morton Stanley, the Welsh explorer who travelled the river Congo in his search for missionary David Livingstone. The auditors tried Stanley in absentia and found him guilty of crimes against black people. With criteria set so broadly, the only surprise in the audit is that more historical figures haven't been found guilty.
This particular audit led to an Anti-Racist Wales Action Plan ('What we are going to do to make Wales anti-racist') in 2022, which in turn resulted in the latest guidance on how best to deal with 'problematic' statues and street names. The answer, more often than not, is that they should be removed from public view in order to set the 'right historical narrative' and prevent offence to a 'diverse modern public'.
We need to be clear about what's going on here. There is no 'right' historical narrative. History is nuanced and complex. Judging historical figures by present-day standards is a foolish and pointless endeavour. When these ignorant bureaucrats talk about setting the 'right historical narrative', they do not mean striving for greater accuracy or objectivity. They mean attempting to bring the past in line with their very contemporary political interests – and when that is impossible, simply erasing it from collective memory.
This agenda becomes clear when we discover that what most concerns the auditors about public commemorations is the 'alarming lack of diversity'. Forget whether Wales was ever actually a multicultural melting pot – the diversity of today must be reflected in the monuments of the past. What is portrayed as a reckoning with history is really all about the present.
When the past cannot be easily erased, the Senedd's guidance has a suggestion for that, too. In order to end the 'perpetuation of racist colonial myths about white superiority', potentially offensive monuments should be 're-evaluated' through public and expert consultation. The purpose of such 'contextualisation' is clearly to elaborate upon the sins of the person being commemorated.
Both removing and contextualising statues suggests not only contempt for the past, but also contempt for people in the present. The worry is that without approved interpretations, members of the public will reach the wrong conclusions. Worse still is the assumption that looking at a statue of a 200-year-old figure will somehow legitimise racism today. The argument that 'figures linked with the slave trade and colonial exploitation are literally put on a pedestal' exposes the embarrassing literal-mindedness of today's cultural custodians.
As I argue in a new report for MCC Brussels, The Politicisation of History Teaching in Europe, history matters because: 'Knowing that we are intrinsically linked to people who lived before we existed gives us a sense of belonging, of group identity and of affinity with our nation. History helps us make sense of the present and engenders a commitment to the future.' When seen in this way, the removal of historical reference points erases the powerful collective memories that unite a population. Figures such as Wellington and Nelson are integral to our national story.
The Welsh government's guidance on statues suggests local authorities might want to 'conceal commemorations' or 'discretely box monuments or enclose them creatively in new artworks'. This is not just censorious, but also duplicitous. It shows us what happens when those who are largely ignorant about history deem the past so shameful that it needs to be hidden from sight.
A narrow political elite have been permitted to denigrate history itself in order to promote their own identity-driven concerns. In the process, historical stories that could inspire, educate and unify a population are replaced by the insipid dogma of approved messaging.
People made to believe that the past was entirely sinful are left alienated from their nation and distanced from older generations who do not buy into such national self-loathing. This kind of cultural vandalism estranges people from a broader understanding of European culture and Enlightenment values. The undermining of national history leaves people with neither a foundation in the past nor a stake in the future. In messing with the past like this, the Welsh parliament is playing a dangerous game.
Joanna Williams is a spiked columnist and author of How Woke Won, which you can order here.
Picture by Andrew Stawarz, published under a creative-commons licence.
To enquire about republishing spiked's content, a right to reply or to request a correction, please contact the managing editor, Viv Regan.