'The media failed to do their jobs during lockdown'
Isabel Oakeshott on what the Lockdown Files tell us about journalism today.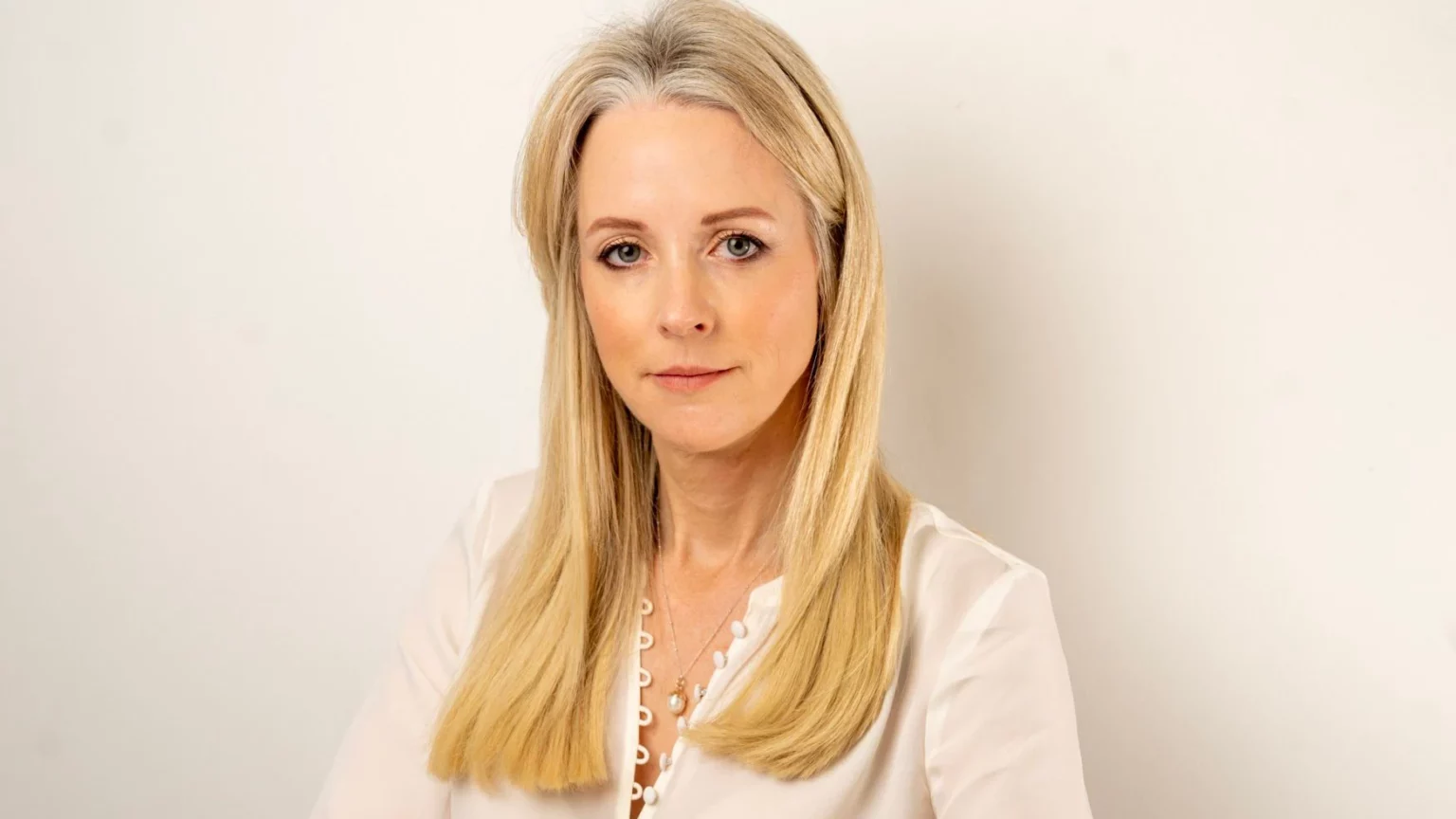 The Lockdown Files – the Telegraph's multipart exposé, drawing on a trove of WhatsApp messages from former health secretary Matt Hancock – have shed an unforgiving light on the government's actions during the pandemic. The ministers and civil servants who imposed restrictions on our everyday lives for the best part of two years now have some serious questions to answer. The investigation has exposed the lack of protection given to care homes, the political concerns driving decisions on school closures, and the relish with which ministers brought in lockdown measures.
But despite the explosive nature of these revelations, much of the media have met the Lockdown Files with a huge dose of scepticism. Many journalists seem more interested in attacking Isabel Oakeshott, the journalist who obtained the messages from Hancock while she was co-writing his book about the pandemic, rather than holding the government to account. What's driving these warped priorities on the part of the media?
Oakeshott joined spiked's Brendan O'Neill on the latest episode of his podcast, The Brendan O'Neill Show. What follows is an edited extract from their conversation. You can listen to the full episode here.
Brendan O'Neill: ​​What made you decide that the public needed to see these messages?
Isabel Oakeshott: Well, in a word, the truth.
I think that, in the first few weeks of the Covid-19 pandemic, the first lockdown was justifiable. It was probably the sensible and responsible thing to do while the government worked out what it was dealing with. But I soon began to feel that the response was disproportionate.
Over the best part of two years, we saw an unprecedented concentration of power in the hands of a very small number of people. They took steps to diminish parliamentary scrutiny to the point of negating it – real parliamentary scrutiny, that is, rather than just the pretence of it. Increasingly, I became uneasy and then alarmed at the kind of new world we were living in. I felt that the response became completely disproportionate to the threat that the virus posed for the vast majority of people.
My own views on this will have been well-known since the beginning of the pandemic – I am a proud lockdown sceptic. And I want to know the truth of the matter. I want to know what was really being said and done behind the scenes, as these decisions affected millions of lives. So what better way to find that out than to work with Matt Hancock on his book?
I took a lot of criticism from those on my side of the argument for going anywhere near Matt Hancock. I found it strange that people couldn't wrap their heads around the idea that this is my job as a journalist. I want to know what the real story is.
There was never an agenda from the start that I was going to stitch Matt up. But I wanted to get as much information as I could. Not to use it elsewhere – but to get as much as possible into his book. I pushed Matt hard to include as much uncomfortable material as I could. And I want to acknowledge that he did tend to lean towards disclosure. There were very few occasions where he said that he wasn't going to admit something.
I only got given the WhatsApp messages a few months into my project with Matt. As everyone now knows, these were 2.3million words, more than 100,000 messages. Of course, as a journalist, I honed in immediately on the conversations, for example, with Boris Johnson and Rishi Sunak, the big names. But there were masses of other stuff in there. We didn't have any hope of going through it all for the book. So, after the project, I was then left with this material I wasn't sure what to do with.
In the end, I firmly believe that I've done the right thing. I think the Telegraph has done a magnificent job. I've been in newspapers for 20 years and investigative journalism is really a struggling sector of our industry. It requires huge resources. The Telegraph put nine people, full-time for two months, on this – seven, plus myself and my researcher. As we approached publication, many more people came into the wigwam of trust, known as 'the bunker'. By the last week of the project, there must have been 15 people crammed in a room that really should only ever have had six folks in it. But it took that number of people to actually go through all this material.
O'Neill: Since the Lockdown Files have come out, you've experienced great hostility from sections of the media. Do you think that speaks to their own recognition, at some level, that they failed to do their job during lockdown, that they failed to hold the government to account?
Oakeshott: Well, they didn't do what they should have done. I've been repeatedly asked about trust, and whether anyone will trust me again. But I will turn that around and say, 'is anyone going to trust you again?'. Whether it's the BBC, Cathy Newman, Sarah Vine or anyone else who spat their bile at me for having the temerity to release this stuff – which, by the way, was at very significant personal legal risk and reputational risk.
So this isn't jolly japes, as far as I'm concerned. I'm doing this because I never ever want this country to go through that again. And the media figures now criticising me failed to do their jobs. They can bang on about 'ethical journalism', and my abrogation of some kind of duty. But, without exception, these people have never broken a big enough story to present them with any ethical dilemma on any scale. So how can they possibly understand? I've done many big stories and each and every one of them has been really difficult and has presented some pretty delicate judgements to be made. This is the biggest and by far the most important. And it isn't about me.
So why was it made about me? Well, these people didn't do their jobs during the lockdowns. My colleague, Piers Morgan, was quite a pro-lockdown rabble-rouser. And he has now publicly admitted, to his great credit, that perhaps he should have asked some more questions. He should have been more critical. I wish more colleagues would come out and say that they should have asked more questions, that maybe they should have been more sceptical. It isn't our job as political journalists to be in some cosy club, getting invitations to the nice restaurants, to the salons. It should be our job to hold our politicians to account. And if they don't trust us, that's probably for the good – I don't trust them. And they shouldn't trust us in the media.
Those who have had a go at me can carry on recycling their press releases and putting out stories that are not going to rock any boats. But this is too important for that. I've taken the hit and I was happy to take the hit. I think it was worth it. Because the Lockdown Files are so important, especially in the absence of a public inquiry.
That is actually at the heart of the matter. If there had been plans for a public inquiry within a reasonable timeframe, then it would have been a very different judgement for me to make. But we're not getting a public-inquiry report anytime soon. There is no deadline for this public inquiry to wrap up. It means it'll take years and years and years. In the absence of that, people need to know the truth. We need to be able to draw lessons from it. And if there are holes in the story – and of course there are; I only had one person's groups of WhatsApp messages – then let's get the other messages out there. So here's an invitation to other journalists, particularly those that have criticised me: I hope they receive a cache of information like that, and let's see what they decide to do with it.
Isabel Oakeshott was talking to Brendan O'Neill on the latest episode of The Brendan O'Neill Show. Listen to the full conversation here:
To enquire about republishing spiked's content, a right to reply or to request a correction, please contact the managing editor, Viv Regan.