The showtrial of Michael Vaughan
How has a flimsy racism allegation been allowed to ruin the former cricketer's reputation?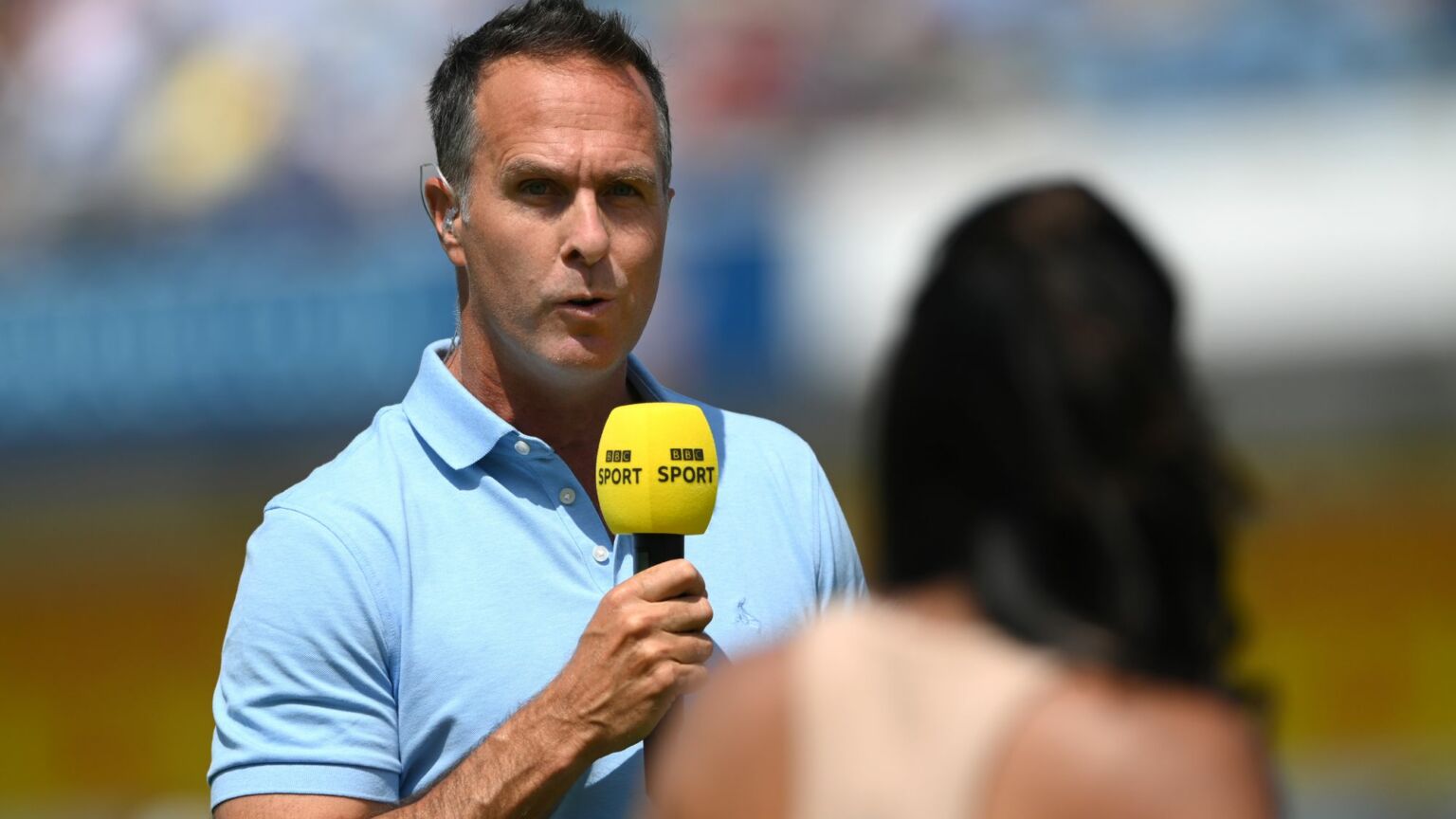 Yesterday, at the ongoing Cricket Discipline Commission (CDC) hearing into allegations of racism at Yorkshire County Cricket Club, it was former England captain Michael Vaughan's turn in the dock.
Vaughan has been accused by his former teammate, Azeem Rafiq, of making a racist comment before a match for Yorkshire County in 2009. As a result, he now faces a charge of using racially discriminatory language.
This allegation has been hanging over Vaughan for nearly 18 months. Back in November 2021, Rafiq gave evidence to Yorkshire's County's inquiry into racism at the club, in which he alleged that Vaughan had told him and three other Asian players that: 'There's too many of you lot, we need to do something about it.'
This alleged comment has brought Vaughan's life to a standstill. Since the allegation was made, the man who led England to Ashes victory in 2005 has been essentially unpersoned from his post-cricket career as a broadcaster. He was removed from the English coverage of the 2021 Ashes, and last year he was made to 'step back from work with the BBC' entirely. The BBC made its decision after Vaughan was charged by the England and Wales Cricket Board's disciplinary commission with 'bringing the game into disrepute'.
Vaughan has never enjoyed the presumption of innocence. He has been presumed guilty and punished accordingly. For his part, he has always completely denied the allegation. Speaking at the CDC hearing on Friday, Vaughan said that he has 'a very clear mind about [the match where he allegedly made the comment] back in 2009'. He argues that, as then Yorkshire captain, he would never have said something to his teammates that might 'put them in a bad state of mind' before trying to win a game of cricket.
At the CDC hearing, it has also emerged that neither Rafiq nor those giving evidence in support of his allegation can remember exactly what Vaughan is meant to have said. As Vaughan's lawyer pointed out during the hearing, Rafiq's recollection of the exact comment has changed since he first made the allegation. In 2021, Rafiq claimed Vaughan had said, 'There's too many of you lot, we need to do something about it'. But at the CDC hearing, Rafiq claimed that Vaughan said, 'There's too many of you lot, we need to have a word about that'. When pressed, Rafiq admitted that he has 'no explanation at all' for the discrepancy.
The other players corroborating the allegation told the hearing that they do not even think Vaughan meant anything by the comment – that is, if he made it at all. Rafiq's former Yorkshire teammate, Adil Rashid, told the CDC that he regarded it as no more than a 'bad joke… a poor attempt at humour'. He said he was not offended, and stressed that 'I do not believe that [Vaughan] is racist or that this was said with any bad intention'.
Meanwhile, Ajmal Shahzad, a third player asked to give evidence at the hearing, says that he has no recollection of the comment. Shahzad has even suggested that Rafiq tried to blackmail Rashid into publicly supporting his testimony against Vaughan – claims which Rafiq denies.
It's a mess, but a revealing mess. The CDC hearing is exposing the flimsy basis of the allegations against Michael Vaughan. No one can remember exactly what was said, or even if it was said at all. And aside from Rafiq, Vaughan's teammates, the alleged targets of whatever might or might not have been said, were neither offended nor believe he is racist.
What has happened to Vaughan ought to be a wake-up call. When even a slightly off-colour joke that may not even have been made is allowed to ruin an individual's reputation and career, we have got serious problems. It's time to stop this showtrial.
Laurie Wastell is an editorial assistant at spiked.
To enquire about republishing spiked's content, a right to reply or to request a correction, please contact the managing editor, Viv Regan.