Racism is not to blame for deaths in police custody
The notion that disparities always equal discrimination is a dead-end that helps no one.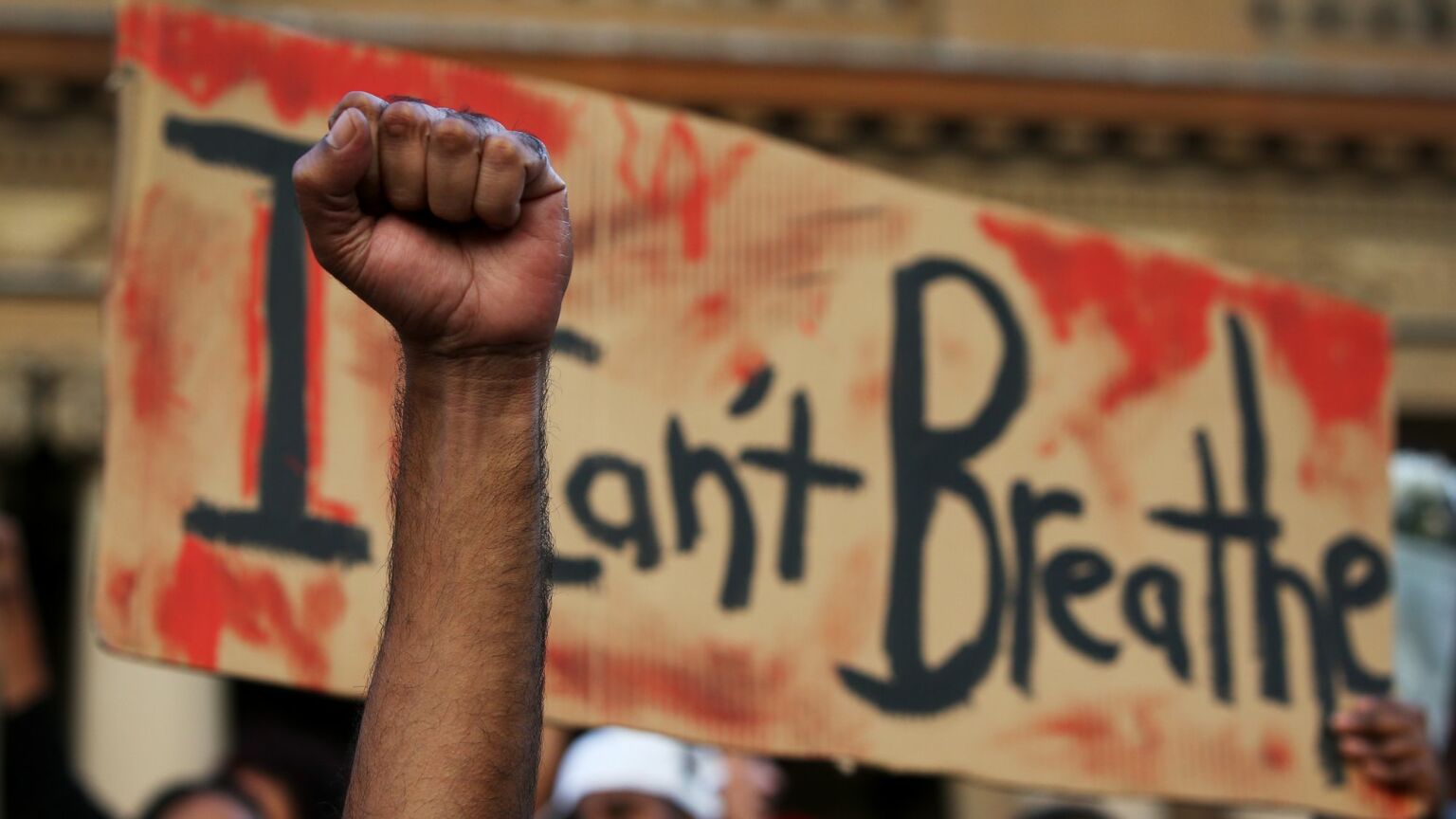 A disproportionate number of black men are dying in police custody in England and Wales. Apparently, this is all down to 'systemic racism'. At least, that is the claim made by a new report published last week by Inquest, a charity which investigates state-related deaths.
The public is rightly uneasy when deaths occur in police custody. It is important that such incidents are properly investigated to ensure that there has been no wrongdoing. But that is not what Inquest is doing with its report. It seems instead to be pushing a fashionable identitarian narrative at the expense of a rigorous investigation of the data.
The title of Inquest's report, I Can't Breathe: Race, Death and British Policing, gives the game away. After all, 'I can't breathe' were the last words uttered by Eric Garner, an unarmed black American man killed in 2014 after he was put in a chokehold by a New York City police officer. It was also shouted by George Floyd as he gasped for breath under Derek Chauvin's knee in Minneapolis in 2020. These words have become the unofficial slogan of the Black Lives Matter movement. Inquest's use of the slogan looks like a clear attempt to impose an American-centric racial narrative on to the UK.
There's no disputing Inquest's key finding – that black people in England and Wales are seven times more likely to die than white people following restraint by police. But blaming this on systemic racism – a racism that 'exists beyond explicit bigotry' – is overly simplistic. Racial disparities are not necessarily the result of racial discrimination, systemic or otherwise.
As the UK government itself explains, the disproportionate number of black people 'dying during or following police custody' is because 'black people, in particular young black men, are over-represented' in the arrest and detention data. In other words, black people are more likely to die at the hands of British police not because of the colour of their skin, but because they are more likely to be arrested.
For example, according to last year's government stats, black Londoners account for just 13 per cent of the capital's total population. Yet they account 'for 45 per cent of London's knife-murder victims, 61 per cent of knife-murder perpetrators and 53 per cent of knife-crime perpetrators'. National figures for England and Wales from 2020 also reveal that black men were over three times more likely to be arrested than white men.
We cannot just ignore these statistics, irrespective of the uncomfortable implications. Blaming it all on systemic racism won't make the facts disappear. We need to talk frankly and honestly about black males' disproportionate involvement in violent crime and how that affects policing data. Until we do, we are fundamentally failing black communities, who are the primary victims of this criminality.
Moreover, there are other, perhaps more important determining factors driving state-related deaths. A 2021 government report highlighted that a large proportion of those who have died in police custody were under the influence of drugs or alcohol. Many others were suffering from severe mental-health problems.
Surely we would be better off investing in services that tackle addiction, poor mental health and general social deprivation. Or better yet, calling for improved police training on how to support vulnerable people in custody experiencing a mental-health crisis.
Yet some groups maintain that racism is the only factor worth focussing on. In response to Inquest's findings, the National Black Police Association (NBPA) asserted that 'the lack of a diverse workforce means officers and staff are less likely to have personal connections to black communities, which leads to them having a biased view of people they come into contact with'.
Given the NBPA's willingness to embrace American-centric narratives on race, it is surprising that it hasn't noticed the actual evidence coming out of America. Namely, that the race of police officers has little bearing on how good they are at policing certain communities. This was made abundantly clear in the recent tragic case of Tyre Nichols, a black man who died after being beaten to a pulp by black police officers.
We should all care about deaths following contact with the police. It is a terrible thing to happen, especially as it is clear that so many of the people who die are vulnerable. Indeed, Inquest often does great work highlighting these cases and supporting the bereaved families. But the last thing we need is more ideologically driven interventions, pushing an unhelpful racial identity politics. We need truth, rigorous data and a dispassionate exploration of disparities. This is the only way to restore faith in the British justice system.
Inaya Folarin Iman is a spiked columnist and founder of the Equiano Project.
To enquire about republishing spiked's content, a right to reply or to request a correction, please contact the managing editor, Viv Regan.