What if 'sensitivity readers' came for my novels?
Lionel Shriver updates We Need to Talk About Kevin for our more 'progressive' times.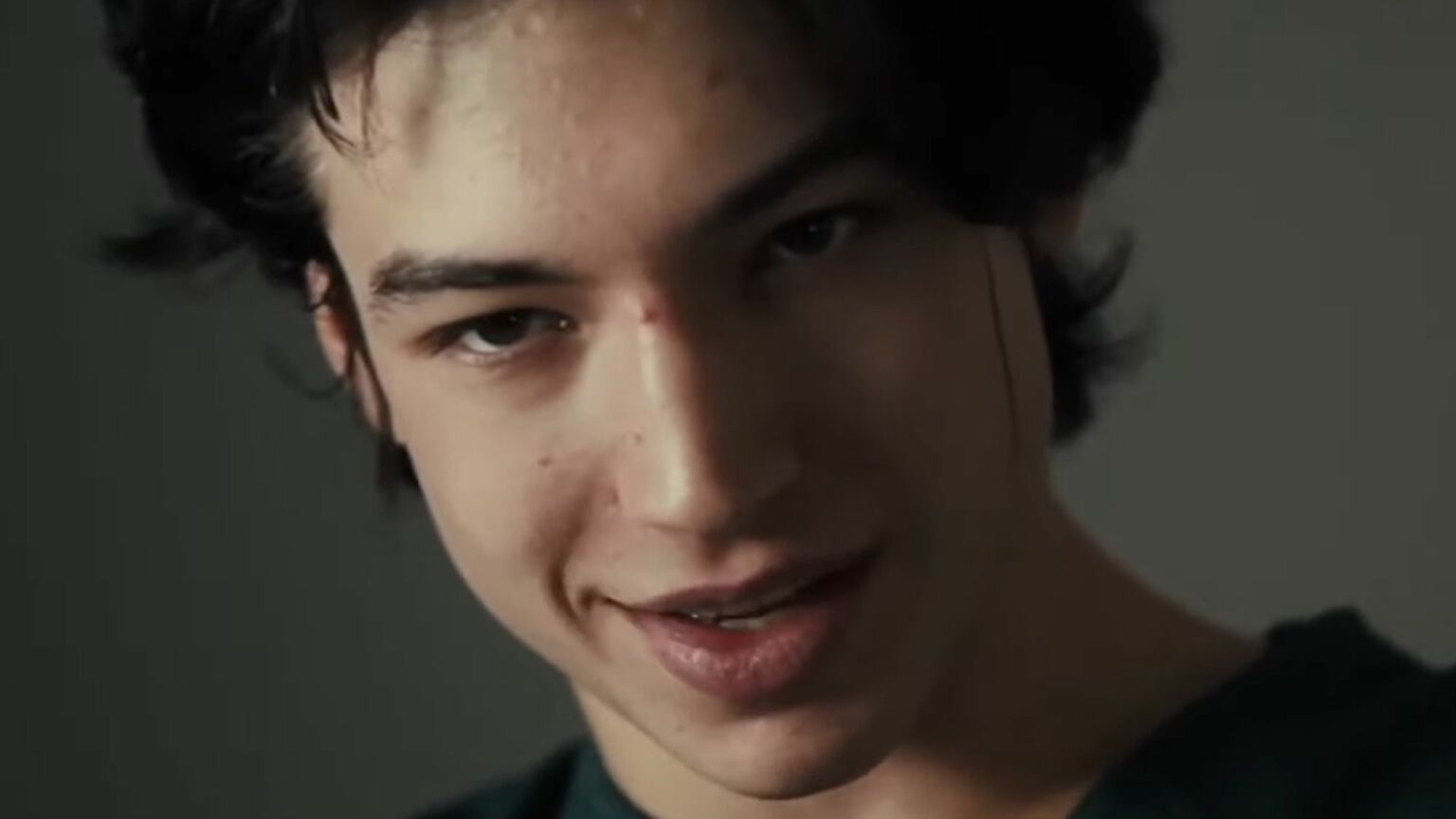 Following the revelations about Roald Dahl's books being rewritten by 'sensitivity readers', author Lionel Shriver imagines how the woke literary censors might update her own blockbuster novel, We Need to Talk About Kevin, for 2023.
---
Precis for Puffin Books: We Need to Talk About Kevin, revised edition 2023
When Kevin Khatchadourian is born, doctors arbitrarily assign the baby a sex. Yet the revised text of this offensively dated 2003 novel will never reveal the character's gender until Kevin informs the author what he, she, they or ze is. While still small – but by no means 'short' – Kevin grows concerned that his parent doesn't love him. In today's brave new world, however, no parent would ever think a child anything but special and perfect and adorable, so the sensitivity sages have rejected this antediluvian novel's entire premise out of hand. Obviously, Kevin's parent loves them very much. Kevin's insecurity about the parent's affections suggests that they must have mental-health issues. Kevin certainly isn't 'crazy', but he could be, said the arbiters, 'out of his mind', which everyone knows is completely different.
Because all children are nice and good, Kevin is nice and good. The one problem in Kevin's family is a funny one. When Kevin cries, 'Parent!', hoping to attract the attention of the one with boobies, both parents come running, including the one with the long pee-pee. In their eagerness to be of assistance, the parents bang into each other, and everyone laughs.
Naturally, a boobie parent cannot be portrayed in any text as fulfilling traditional gender roles, such as cooking dinner for the family. So when the pee-pee parent is out for the evening, Kevin goes hungry.
By six years old, Kevin is still wearing nappies. On the one hand, this is totally normal. On the other hand, there is no such thing as normal anymore. Perhaps Kevin is neurodiverse. For all behaviours are good and nice. Poop is good and nice. When the boobie parent changes big grown Kevin's nappies many times per day, they is delighted to be of service.
At one point, the boobie parent might have pasted maps and other souvenirs of their travels all over their study walls to remember their life before wonderful Kevin came along. Then Kevin would have filled their squirt gun with India ink and covered the parent's creation with big black splats. Of course, the boobie parent wouldn't have got mad, because we can't say 'mad', even in the American sense of angry; our characters only feel things that are soft and kind. Instead, they would have exclaimed, 'Oh, Kevin, you have made my collage even better! Thanks for your help!'
However, publishing poohbahs have pointed out that Roald Dahl's characters are not allowed to have guns, even when they are toy guns. So for Kevin to have a toy gun wouldn't be fair. Also, nothing can be 'black' anymore. The splats would have to be 'dark'. (Nothing can be 'white' either, or 'red' or 'brown'; as a pattern is developing, odds are 'yellow' is out, too, so the only primary colour available in our story is blue. How apt.) 'India' ink also made the narrative nabobs nervous that the author would uncontrollably mention Rudyard Kipling. Therefore, it has been agreed that this whole scene will go away. So far not much is happening in our book, which is very safe. Nothing happening means a bad thing can't happen that would cause harm and pain.
At another point, Kevin might have loosened the quick release of their neighbour Trent's front bicycle wheel, which would have made Trent have a very bad accident when riding downhill. But of course no child can be described as doing anything physically hazardous, so the purity patrol have wisely eliminated this scene also. Instead, Kevin picks up litter around his primary school and lectures his parents about climate change. Trent doesn't have an accident. All our characters are happy and fine.
Soon Kevin has a sibling of indeterminate sex, because thankfully there are no more 'brothers' or 'sisters'. Celia is very sweet, but then so are all the other characters, so this is not a stand-out quality. In an attempt at the novel's first actual event, Celia is given a tiny – sorry, small; there seems to be something wrong with 'tiny' that it is above your humble author's pay grade to explain – elephant shrew as a pet. But our story's overlords have expressed clearly legitimate concern that 'shrew' might be construed as a disrespectful word for a boobie person, so we have to call the pet an 'elephant toad', never mind that there is no such thing and the erstwhile shrew looks nothing like a frog.
The appalling earlier version of our tale, in which Kevin feeds Celia's beloved elephant shrew to the garbage disposal, has rightly been disallowed for encouraging animal abuse. So instead Kevin feeds the creature a piece of popcorn. Celia claps and claps. The elephant toad feels warm and safe. Kevin feeds the toad-that-is-not-a-toad more popcorn. This goes on for many fascinating pages. Readers are sure to be gratified that the animal is being served a nutritious plant-based meal that will not increase the level of carbon dioxide in the atmosphere.
Kevin becomes an adolescent. A neighbouring parent-with-boobies knocks on the Khatchadourians' door to complain that Kevin has said a mean thing to their teenager-with-boobies. Yet the omnipotent political potentates who guide our narrative had a terrible time advising how your author should describe this teenager-with-boobies. We can't call the person 'skinny', and we can't mention mental-health challenges without the risk of triggering. The philological pharaohs finally settled on 'person who should probably eat more'.
So, according to this neighbour, after Kevin said the mean thing to the person-who-should-probably-eat-more, the person-who-should-probably-eat-more won't eat more after all. But what did Kevin call them? We can't use the F-word because that would be size-ist. Even having Kevin call the neighbouring teenager 'large' or 'big' made the textual taskmasters very nervous. Why, Kevin can't even call the uneating person 'stupid', because any reference to cognitive deficiency is naturally out the window for the foreseeable. For that matter, the very idea that any character would say 'a mean thing' now seems beyond the pale. So it's been decided that this scene, too, will go away. No one really enjoys reading anything anymore anyway, and an appealingly short book will save the publishers on printing costs.
The original edition alludes to an obscure off-camera scene in which it seems more than possible that Kevin has put drain cleaner in Celia's eye, leaving the sibling half-blind and having to wear a glass one. The fact that the reader never encounters this assault on the page is no excuse. Even in a vulnerable reader's imagination, the image violates every guideline under the sun. We can't sponsor violence of any kind. We can't encourage misuse of household chemicals. And we can't use the word 'blind'. So instead Kevin gives his sibling zany sunglasses, which Celia loves. The glasses have to be blue, because by now there are hardly any colours left.
Finally, we get to the climax. It's a little bit out of the blue – yay! We can say that! – because so far all Kevin has done for the whole book is poop, feed a small misnomered rodent popcorn and give his sibling zany sunglasses. Still, Kevin conceives a grand plan to make a splash at his high school, because Kevin remains mistakenly worried that their boobie parent doesn't love them. So they wants to impress their boobie parent with their skill and daring. But how?
This is most certainly what Kevin does not do: lock seven students, a favourite teacher and an unfortunate janitor – sorry, 'cleaner', according to the poohbahs – in a school gymnasium, and murder them all with a crossbow. Crossbow? Seriously? What an absurd proposition. Maybe they throws their classmates a party instead. With pink-frosted cupcakes and streamers.
Our much-improved story about poop, popcorn, specs and a pink-themed party is bound to be a bestseller, because from beginning to end all the characters are kind, respectful and inclusive. And nice. And good. And very, very safe.
Lionel Shriver is a novelist and journalist. Her latest book, Abominations: Selected Essays from a Career of Courting Self-Destruction, is published by the Borough Press (2022).
To enquire about republishing spiked's content, a right to reply or to request a correction, please contact the managing editor, Viv Regan.